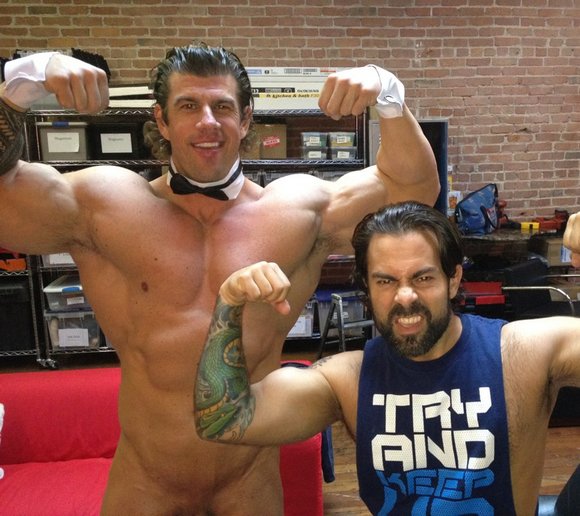 I've already reported about the scenes Zeb Atlas fucks Jimmy Fanz and Mitch Vaughn. And thanks to a newsletter from his agent David Forrest, he confirmed the scene between Zeb and Andrew Stark for MEN.COM.
The newsletter also revealed that Zeb just shot a scene with Latino stud Marcus Ruhl for Raging Stallion and Tyler Sweet for Men.com. The picture above show director Steve Cruz on the set with Zeb Atlas.
I already told you about Zeb's scene with Jimmy Fanz for Raging Stallion's upcoming, "The Woods" (shot July 24/25 at the Russian River). Shortly after that shoot he worked for MEN.COM … doing scenes with Andrew Stark and Tyler Sweet. Then, the first week in August Atlas worked with Mitch Vaughn in a scene for COCKSURE MEN. And, today, Zeb continues his work for Raging Stallion in a scene with the much talked about Latin hunk, Marcus Ruhl in a film that isn't yet titled. The other two (2) scenes of Zeb's 4-scene Raging Stallion deal will be done either in early September or October.
As a fan of Marcus Ruhl myself, I can't wait to see Marcus Ruhl gets fucked by Zeb 🙂 And it would be nice to watch Zeb tops a much smaller guy like Tyler Sweet.
And according to the exclusive interview of Landon Conrad by Jack Manly Blog, he's no longer an exclusive with Falcon / Raging Stallion. The last scene he shot with Falcon was a hot flip scene with Jessy Ares.
Landon also revealed that He did a scene with Rocco Reed for MEN.COM and it will be Rocco's bottoming debut! Well, we already knew that Rocco has been practicing his bottoming skill for quite a while 😉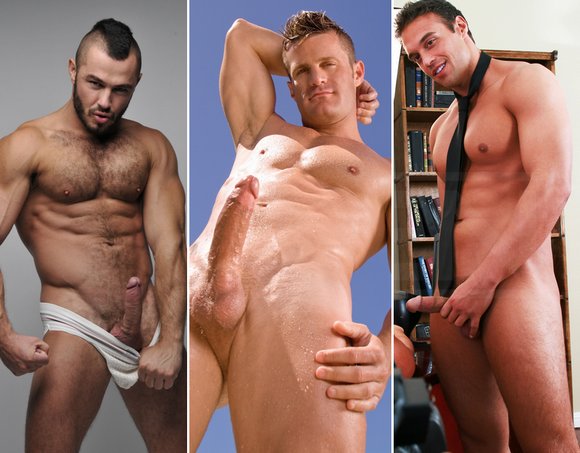 JM: So, what was the last thing you shot for Falcon and do you know when it will be released?

LC: I shot a really hot flip scene with Jessy Ares. Not sure when it will be out or what it is called as of yet,

JM: Can you tell us anything about these new scenes? Scene partners? Maybe a hint?

LC: I just did a scene with Rocco Reed for MEN.COM. Rocco is a very well known performer on the straight side of porn that recently decided to perform in gay. I don't want to divulge too much about the plot, but I will say it was a really fun shoot and the sex was really hot with Rocco, making his bottoming debut with me. Can't wait for my fans to see it!
+ Read Landon Conrad Goes Freelance!: The Exclusive Interview
+ MEN.COM | FALCON STUDIOS | RAGING STALLION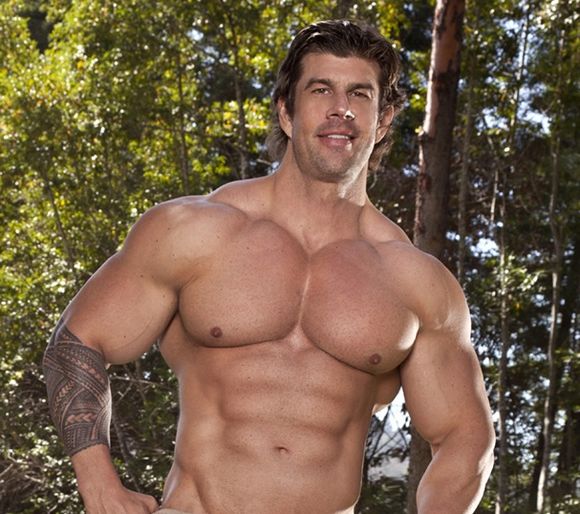 + Mystery Solved – Zeb Atas Was Shooting Porn with Jimmy Fanz!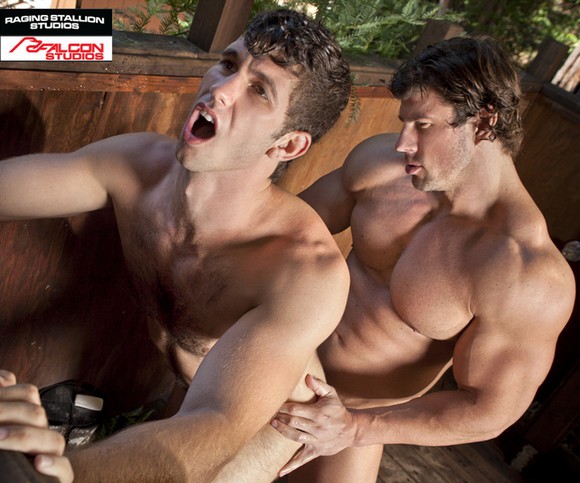 + Zeb Atlas, Jimmy Fanz & Andrew Stark – News and More Rumors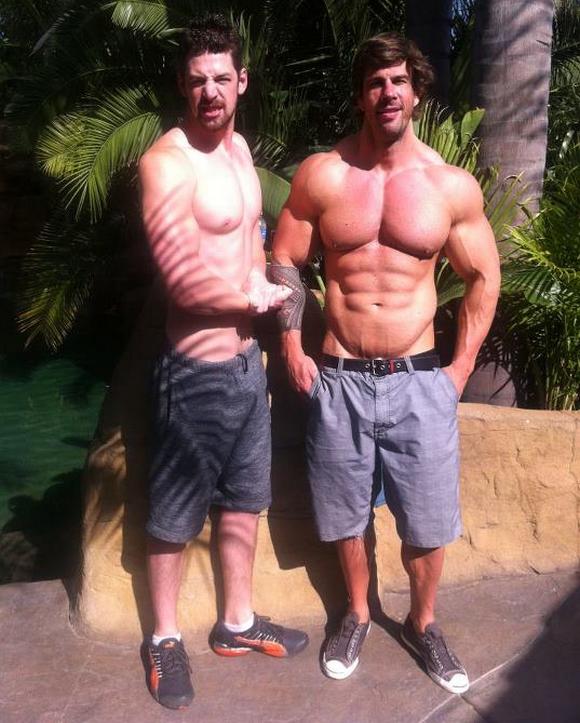 + Andrew Stark Having Threesome with Rocco Reed and Tommy Defendi for MEN.COM… What About Zeb Atlas?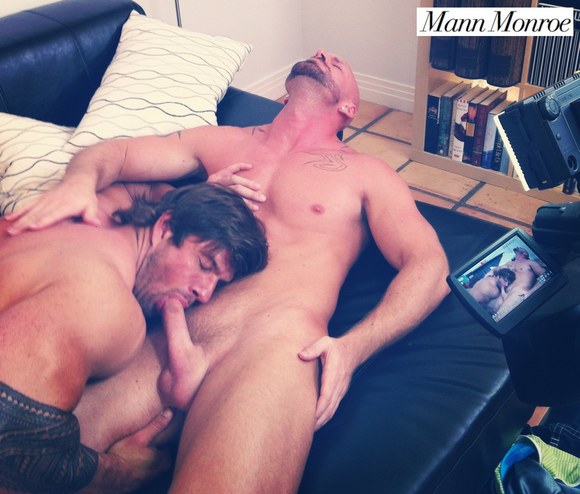 + Cumming Soon: ZEB ATLAS Fucks Mitch Vaughn at Cocksure Men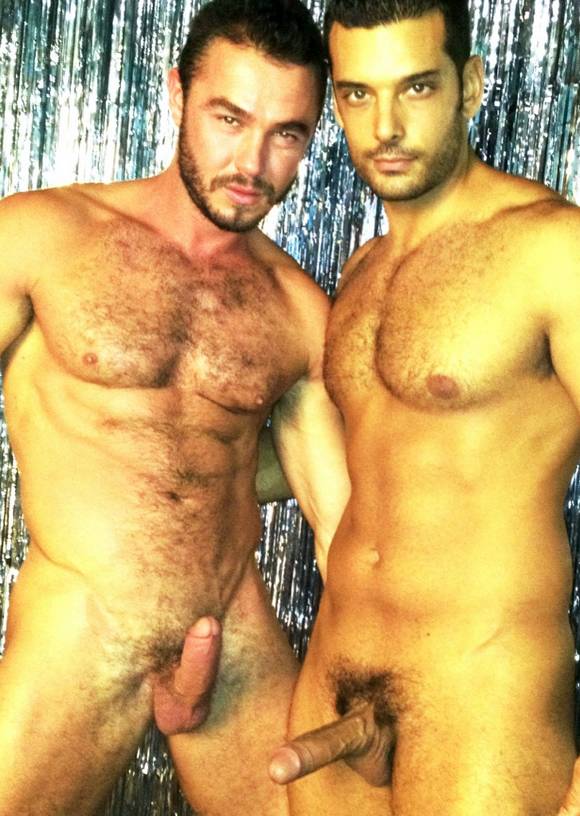 + Behind The Scenes with Liam Magnuson, Jessy Ares, Marcus Ruhl, Dylan Roberts, Cole Streets, Rafael Alencar and Carter Jacobs