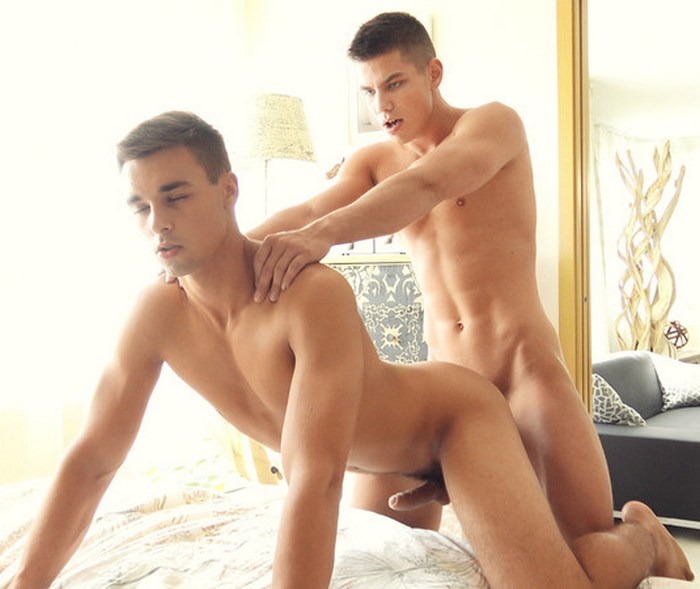 As I mentioned last week, BelAmi's cute newcomer Alan Mosca makes his gay porn debut today and you can watch him get fucked bareback by gay porn star Adam Archuleta. This Freshmen update also features photo set of Ryan McKenna and another sex scene where newcomer Jens Christensen bottoms for Andre Boleyn.
Another Freshmen here for you today in his first scene. Since our other scene is for fans of brunets, we thought we would team it up here with one for the fans of blonds. Our second scene introduces Jens Christensen (whom you met a few months ago if you are a BelAmi member) paired up with our other veteran, Andre Boleyn. Andre just happened to be around while Adam was filming Jens for a solo, and begged to be allowed to insert himself into the action. This is the first of a small series with Jens, Adam, Andre and Daan Jeffries. The other 2 parts will be coming to you in the upcoming months.
+ Jens Christensen Gets Fucked By Andre Boleyn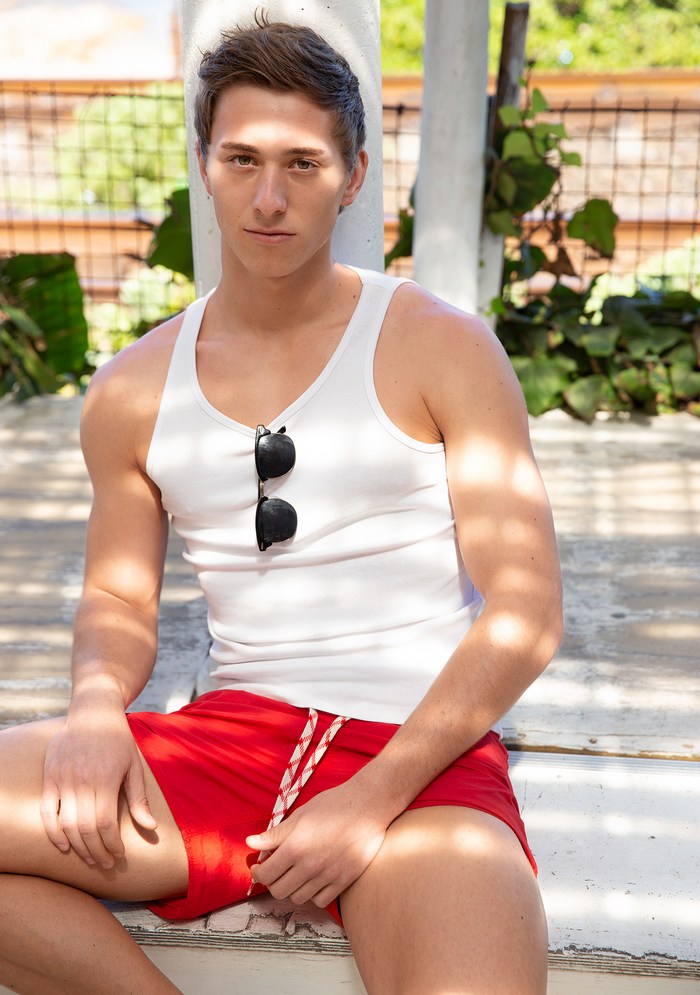 Our photos this week are with a boy that you met back in March (in his scene with Nils) here on Freshmen. This time we have his pictures from what we call his 'small' photoshoot in Africa. Eliot Klien took Ryan out for a few hours to create this set for you, and we hope you enjoy.
Back in March we gave you the first look at newcomer Alan Mosca. Today he is back with his first test scene with Adam Archuleta. It takes a brave boy to agree to a cumshot competition with Adam, and given the competition, we won't hold it against him if he loses. Being his first time on camera, Alan shows great promise. He is relaxed, charming and shows a great sense of humor and is able to answer every jibe from either Adam or Luke with his own witty retort, and shows great potential. We're sure that by the time this scene is over, you'll like Alan even more than you did after his 'First Look'.