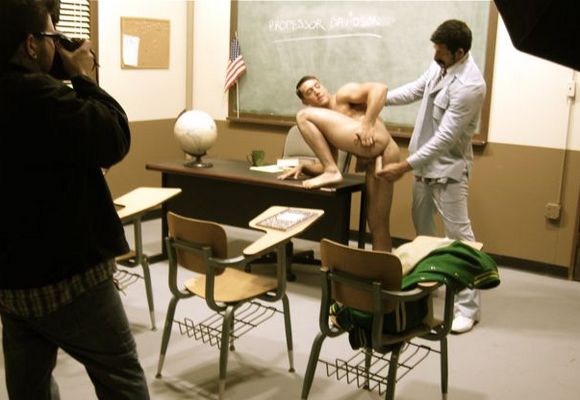 Guys at RANDYBLUE.COM know exactly how to torture us keep us waiting. Below are some funny and sexy behind the scenes images from Randy Blue's upcoming video That 70's Gay Porn Movie (Coming July 31st, 2009) and a softcore movie trailer. And from picture above, I hope we will see hunky model Mike West's first bottoming scene! Can he take Leo Giamani's huge cock?
FYI, besides their smoking hot models, Randy Blue has hot crew working behind the scenes too!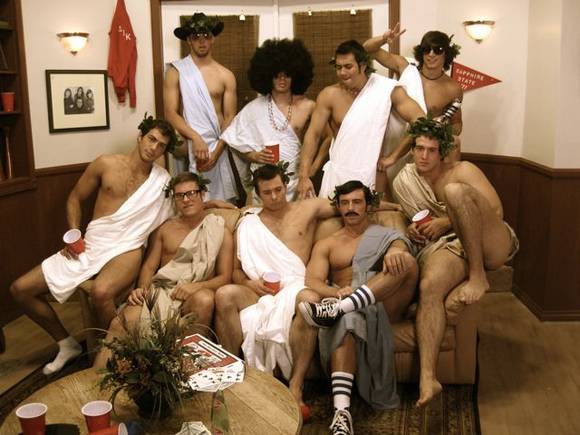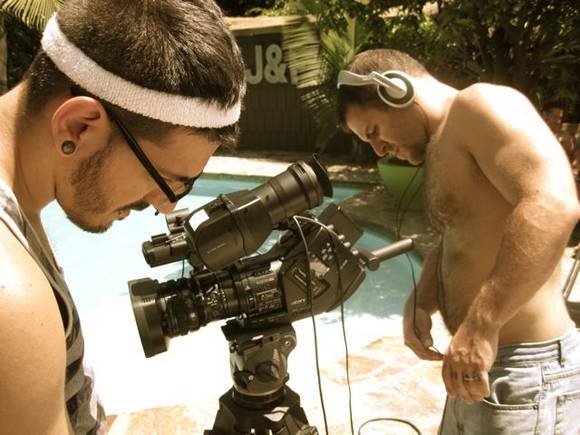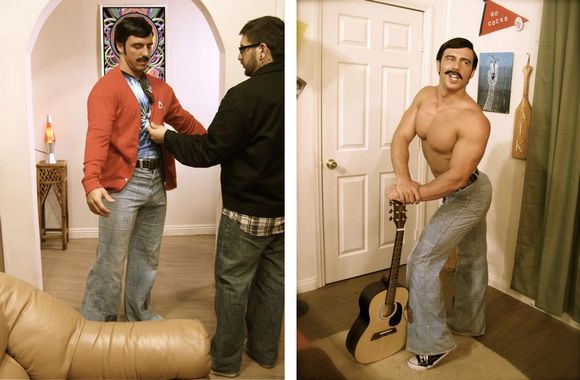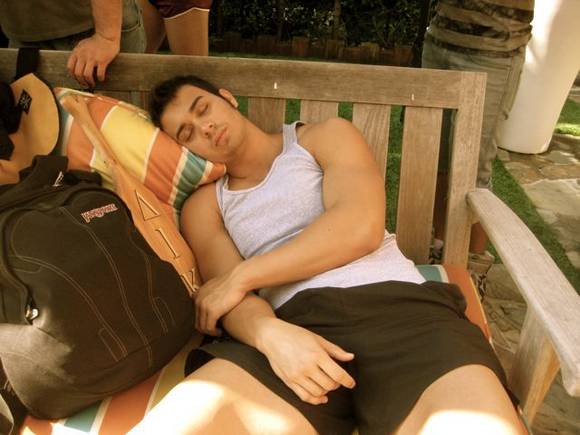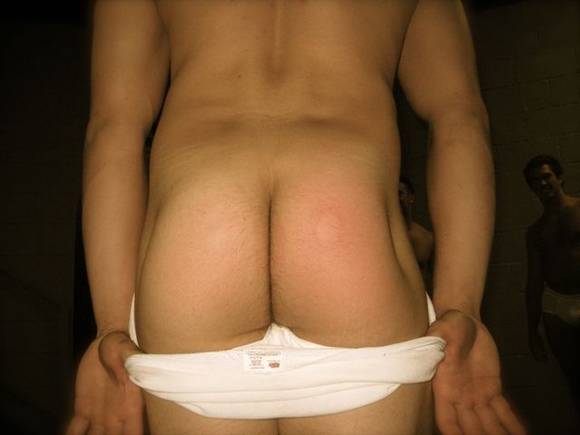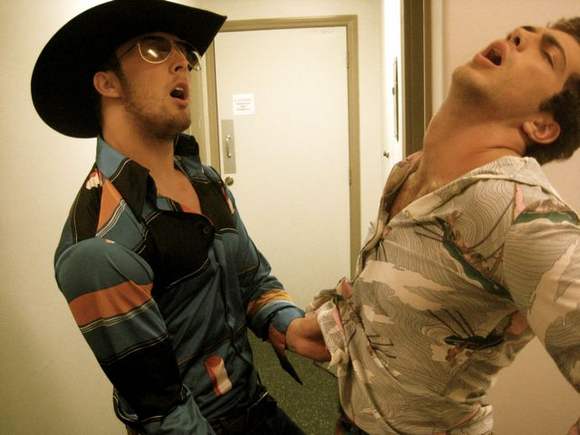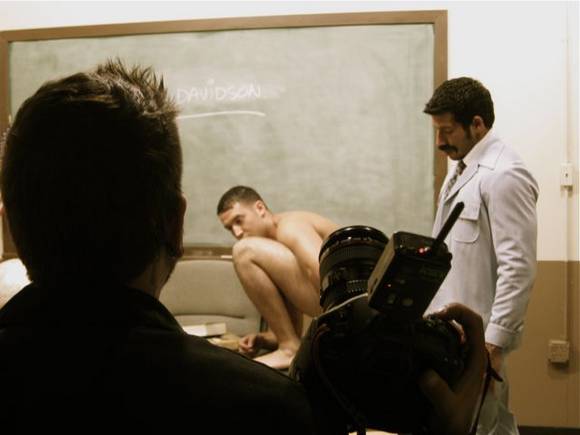 In That 70's Gay Porn Movie, the gang at Randy Blue pay tribute to the great sitcoms and college movies of the 1970's. It was a time for horny college students getting it on, fratboys' homoerotic hazing rituals, and student/teacher sex fantasies before they became politically incorrect. The story is about Brock Carrington (Christian Sharp), a horny college student who wants nothing more than to be a member of the infamous Delta Iota Kappa fraternity. Not that he has anything to worry about, his grandfather started DIK and being a legacy he's a shoo-in. But that very fact has outraged frat President, Skip Deushee (Xander Scott), and along with his two studly sidekicks, Swallow (Vincent DeSalvo) and Boner (Brandon Kent), he's out to sabotage Brock's every move. But never fear, Brock's fellow pledges, played by Ethan Parker, Dustin Steel and Mike West, all have his back. And when the going gets tough, these oversexed college students do what they do best, have an all out balls to the wall orgy! And what 70's college story would be complete without a far out hunk of a teacher, played by Leo Giamani. You'll even spot Reese Rideout in a total scene stealing cameo. And we proudly introduce the vivacious Miss Edna as Brock's mom. So take a trip by through time to an era of Lava Lamps and Bell Bottoms. Put on your dancing shoes and boogie on down with That 70's Gay Porn Movie.

That 70's Gay Porn Movie [Softcore Trailer]
+ Coming July 31st, 2009 – RANDYBLUE.COM
+ More preview photos from That 70's Gay Porn Movie