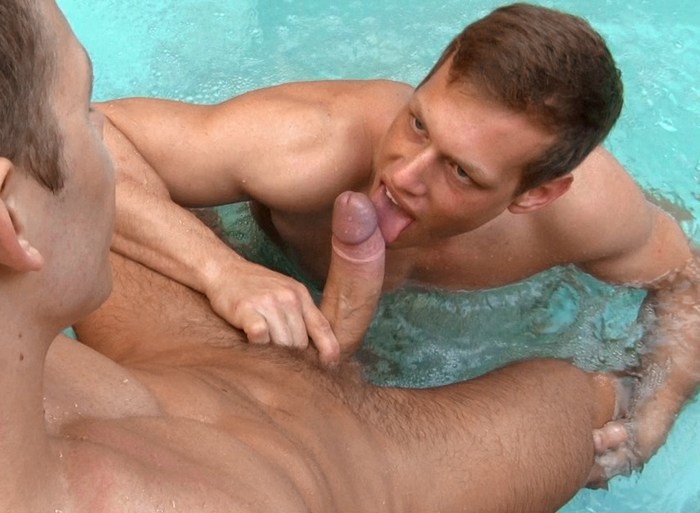 I'm glad to see BelAmi's hottie Brian Jovovich in action again. Here in his latest sex scene, he gets fucked bareback by Zac DeHaan. Be sure to check out Helmust Huxley's Naked Interview and a hot scene where Dylan Maguire fucks Jeroen Mondrian raw.
[USE THIS LINK] To Get 2 Months Membership For The Price of 1
Some things are worth waiting for, and Dylan Maguire is definitely one of those things. Jeroen has been left at home all day alone and is so horny by the time Dylan arrives that we were almost guaranteed that this scene would be a hot one.One thing we can certainly say about Dylan, is that he never does anything by half. Whether it be work, play, getting in trouble or making love, he is always 110% invested. Jeroen is one of our boys who has definitely grown into his role as a porn star, and with each scene he becomes more at ease with enjoying himself sexually in front of the camera.
+ Dylan Maguire Fucks Jeroen Mondrian Bareback
As part of our Helmut Huxley series, George made this special interview for us. As you will gather quite quickly, Helmut is full of charm, personality, and charisma and is not afraid of being a little bit cheeky at times as well. It is easy to see why he is the most popular model of his 'generation', handsome, hung and charming is a pretty unbeatable combination.
+ Helmut Huxley Naked Interview
Today we have a treat for all you jock lovers. Zac DeHaan and Brian Jovovich star in the scene that we filmed for you in Cape Town. There is not a lot of talking going on here as the boys don't share a common language, but their appreciation for each other is certainly shown in many other ways. Luke is our camerman this time and he has given us a nice, and interesting opening, with a lot of interesting shots and close ups. Overall a great scene and especially if you like the bigger boys.
+ Brian Jovovich Gets Fucked Raw By Zac DeHaan
[USE THIS LINK] To Get 2 Months Membership For The Price of 1