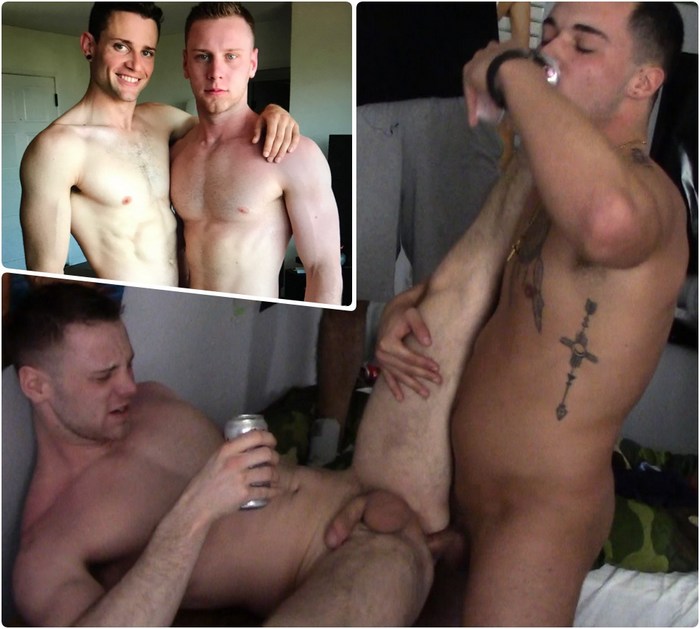 This weekend, gay porn star Brandon Evans is in San Diego and shooting bareback sex scenes for Austin Wilde's GUYS IN SWEATPANTS. I can't wait to see his sex scene with former Corbin Fisher gay porn star Quin Quire.
For now, check out his latest scene from Fraternity X called U FUCKED UP where Brandon Evans gets bareback gang-banged by Axel Kane, Caleb Anderson, Bentley Layne, JB Saxon & Damien Pierce.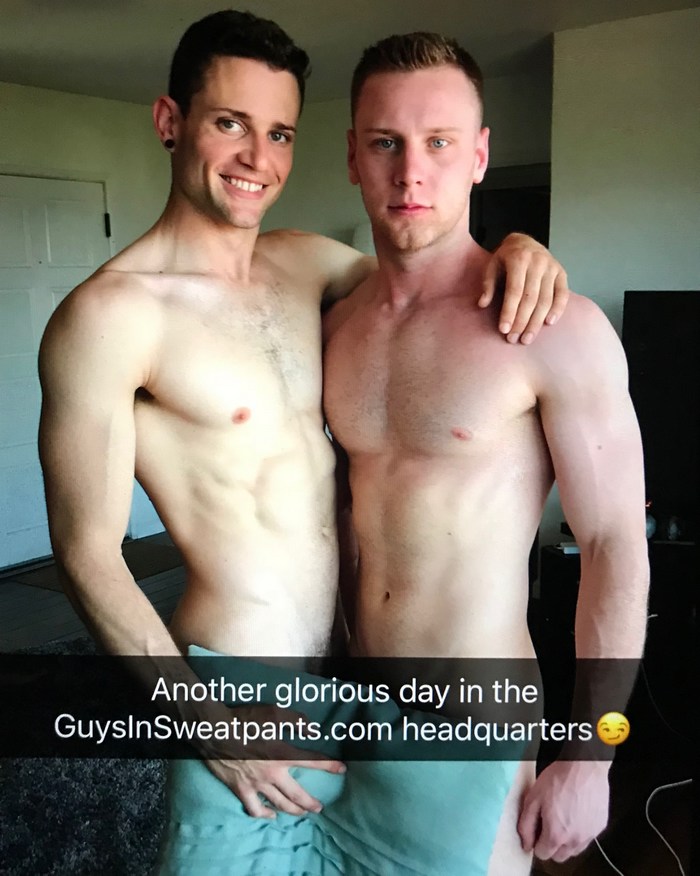 Brandon Evans with Former Corbin Fisher Gay Porn Star Quin Quire on The Set of GUYS IN SWEATPANTS
This pussy didn't finish his beer. So we slapped the bitch around and told em to get on his knees. He had to take all our dicks. Don't fucking stop till we say were done. Cock in mouth. Cock in ass.
+ Brandon Evans Bareback Gang Bang in U FUCKED UP on FRATERNITY X