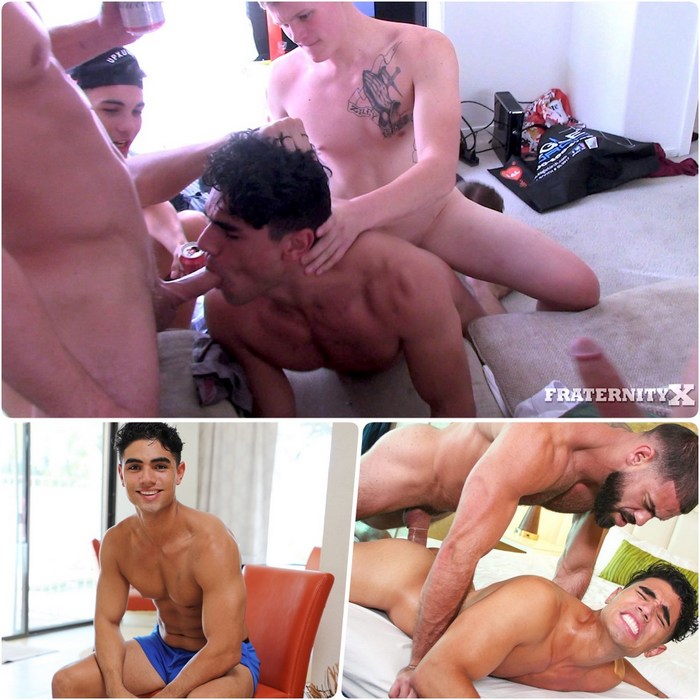 Max Marciano (aka Max Richie from GayHoopla) makes his bareback debut on Fraternity X after getting fucked with condom on sites like GayHoopla and Gay Room.
In his first bareback scene, Max Marciano gets gang-banged raw by a bunch of guys in the scene called Party Foul Plow on Fraternity X. You can also watch him get fucked by Ricky Larkin's huge cock in Deep Dick Massage from Gay Room.
This mudafuka dropped the blunt, and you know that's a major no-no in this Frat. We grabbed this dom-bom and slammed our cocks deep in his ass. He tried to fight it but couldn't resist all of us. We threw him around like the little cunt he is and plowed his holes until we covered that ass in creamy white sauce.
+ Max Marciano Bareback Gang Bang in PARTY FOUL PLOW From Fraternity X
+ Max Marciano Gets Fucked By Ricky Larkin's Huge Cock in Deep Dick Massage