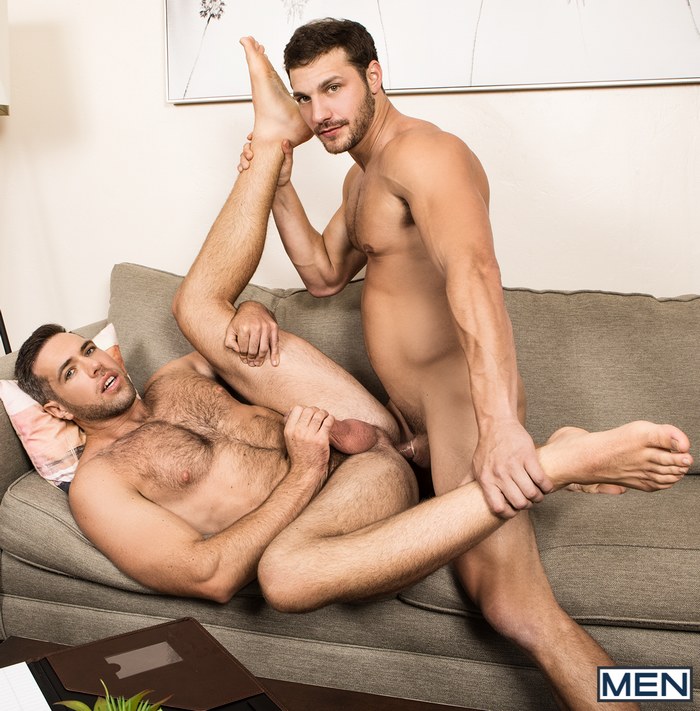 If you are still waiting to watch former Sean Cody gay porn star Brandon Cody in another bottoming scene, you have to keep waiting. Because he's a top in his fourth video for Men.com. This scene is called Fuck The Phony where Brandon Cody fucks gay porn star Alex Mecum. The scene will be online this Saturday, October 14.
He also just launched his new website Brandon's Secret which comes with a blog.
Coming Soon: Brandon Cody Fucks Alex Mecum #GayPorn @alex_mecum @Brandoncodyreal @Men @mrChris_Crisco

MORE ? (https://t.co/7jTwi9K4rw) pic.twitter.com/EgCP9K32R2

— Queer Me Now (@QueerMeNow) October 12, 2017
Brandon decides to go see a medium to reach his ex-girlfriend, Tonya. Alex plays along and convinces Brandon that what Tonya really wants, is for them to hook up. Anything for Tonya.
+ Brandon Cody Fucks Alex Mecum in FUCK THE PHONY [Coming October 14]
+ More of Brandon Cody | Alex Mecum