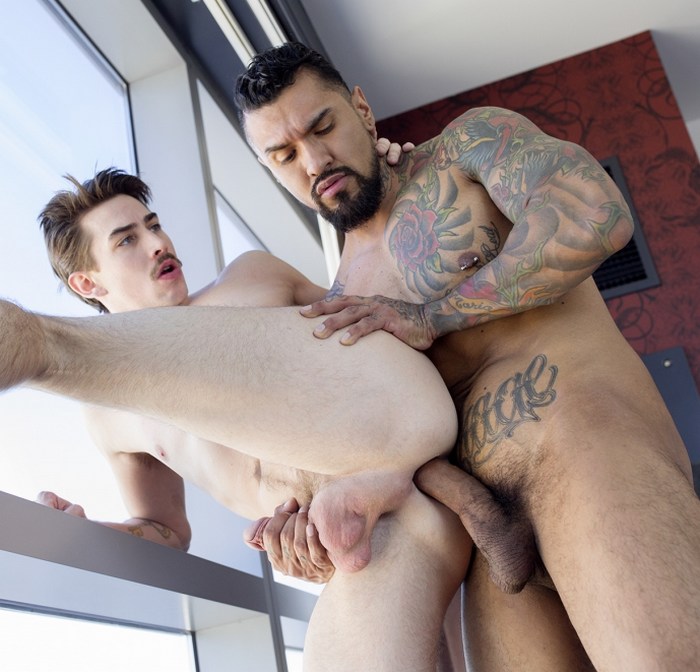 CockyBoys is the latest gay porn studios to go BAREBACK in 2018. The company just released its first ever bareback scene. It's gay porn star Jack Hunter getting fucked raw by Boomer Banks' huge cock.
CockyBoys is happy to announce an all-new content format that begins today called CockyBoys: Fans Only! The format is performer generated content done in a high quality fashion. These scenes allow CockyBoys' models to produce the content that they want on their own terms. The first release is live today and features CockyBoys' Superstar Boomer Banks with fellow gay porn Superstar Jack Hunter. This unforgettable scene is the first condomless release from CockyBoys in their 10 year history.
This scene is also the launch of FANS ONLY, CockyBoys' answer to OnlyFans. These videos are produced by CockyBoys exclusive models and they will be paid a percentage of gross revenue just like OnlyFans. You will see more "Fans Only" contents from gay porn stars like Ricky Roman, Josh Moore, Levi Karter, Taylor Reign, Cory Cane, and more.
[USE THIS LINK] To Get 50% OFF CockyBoys Membership.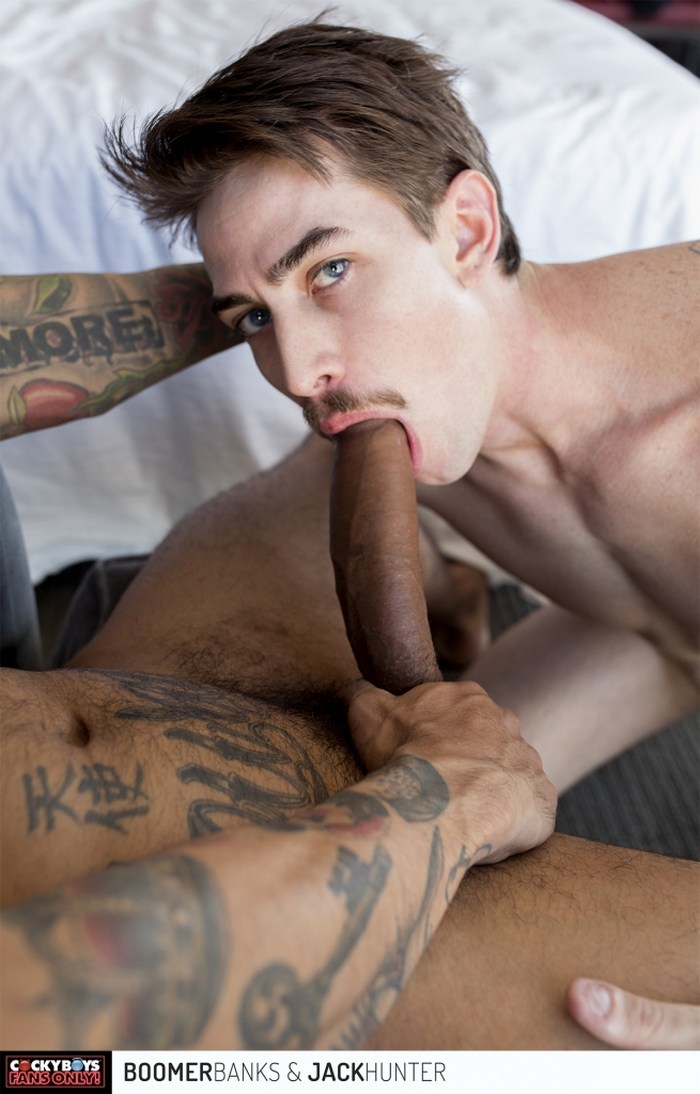 The goal with CockyBoys: Fans Only! is to help their many exclusive performers produce the best quality content, within industry standards, so that their hard work can also live beyond just the curated space of CockyBoys. Beyond being paid for their work and effort, CockyBoys is happy to announce that the exclusive performers who produce content will also be paid a percentage of gross revenue from all exploitation of their work in DVD, VOD, and Licensing.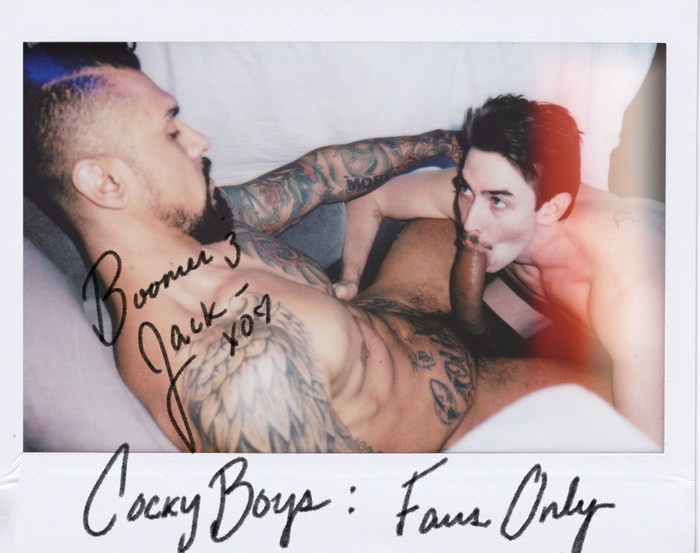 In his new CockyBoys' Studio imprint, Boomer Banks, is ready to go condomless. Having reached the pinnacle of the gay porn world and having shot in every position known, he's ready to break out of the 'Box' and now make his own rules while creating this new studio imprint on CockyBoys called BoomBoxxx. Fans will see Boomer like never before as he explores and experiments with a variety of men, boys and (boy)toys that he has had relationships with both on and off camera.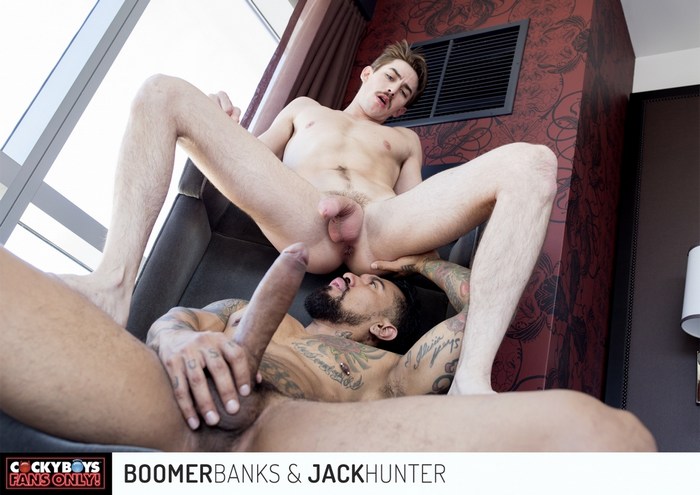 Boomer says of the new line, "When Jake first approached me to create a new studio imprint for CockyBoys: Fans Only! I knew exactly what I wanted to do and how I wanted to do it. It was going to be different from what's currently in the site, namely that it would be shot skin-to-skin (condomless), and it would be more of a reflection of what I enjoy in my real life, with the kind of men and beautiful boys that I'm fortunate to know and love." He goes on to say, "As always, CockyBoys got behind me 100% and has encouraged, taught and supported me every step of the way. And for now, I see this as another leg in this, my exciting journey, one that I thought would have been over years ago. So, I'm grateful, and maybe a little nervous, but mostly eager to explore this next chapter."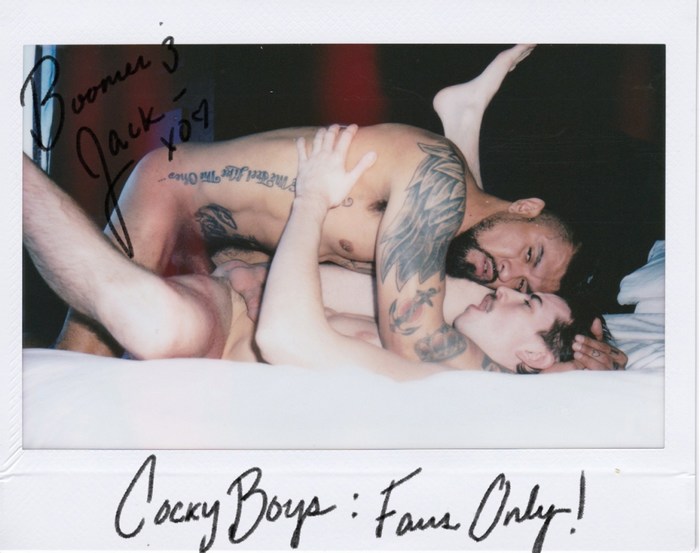 Expect to see more new CockyBoys: Fans Only! content from Boomer Banks, Ricky Roman, Josh Moore, Levi Karter, Taylor Reign, Cory Cane and many more released in the coming weeks. If all goes well, fans can expect to see more and more of CockyBoys: Fans Only! popping up regularly on the award-winning membership site.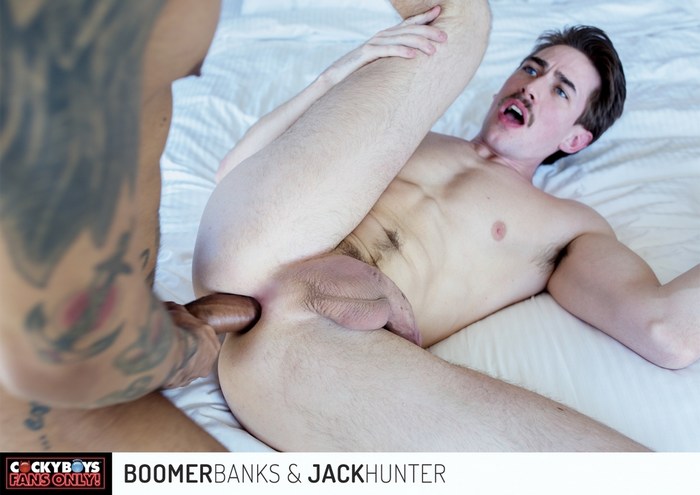 CockyBoys' owner Jake Jason says, "We couldn't be more excited about CockyBoys: Fans Only! Over the years, our fan and performer relationships have played out on social media, at award shows, book signings, club nights, fan events, and most recently our "Show Your Pride Pool Party" at Camp CockyBoys. Over the last year, many fans have been connecting more and more through individual performer-generated fan sites, which is a great way to see your favorite performer in their 'natural habitat', so to say. So now, more than ever, I believe is a perfect time to help our exclusive models continue to produce and create content that they like, when they like, how they like, and with whom they like."
Watch the first explosive CockyBoys: Fans Only! scene between Boomer Banks and Jack Hunter now playing exclusively for CockyBoys.com members/fans only!
[USE THIS LINK] To Get 50% OFF CockyBoys Membership.