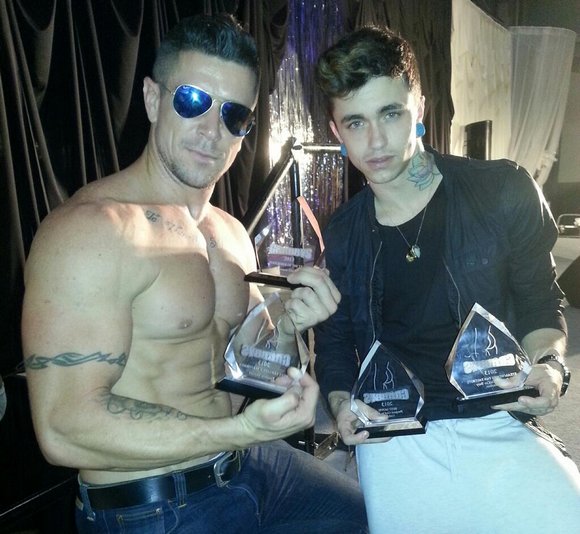 The Grabbys Award Show 2013 in Chicago has just ended moments ago and I would like to say congratuation to all the winners and nominees! NakedSword and CockyBoys won 4 Grabbys each. I follow The Sword on Twitter and here's the list of Grabbys winners I have so far (it's not complete).
Porn star Trenton Ducati won two Grabbys – Best Versatile Performer and Performer of The Year (tie with Jimmy Durano who also won Hottest Top). Best Newcomer goes to Max Ryder and Tate Ryder (Tate also took home Hottest Bottom). Christian Wilde won Best Actor. Tommy Defendi won Hottest Cock, Adam Killian won Best Solo. Jake Jackson of Cockyboys won Best Director.
For the sex scenes, Best Duo award is a tie between Jessy Ares fucks Scott Hunter and Kris Evans fucks Mick Lovell. Best Group goes to Tate Ryder, Jake Genesis and Derek Parker threesome. And Project Go Go Boy won the Best Movie Award!
[UPDATE] Thanks to Jack Manly, they also published the list of Grabbys winners.
Grabbys Awards 2013 Winners – The Unofficial List
BEST NEWCOMER – Max Ryder and Tate Ryder (tie)
BEST ACTOR – Christian Wilde
BEST SCREENPLAY – Mr.Pam [Wilde Road]
BEST FETISH – Pantyhos [Lucas Entertainment]
BEST FETISH EXTREME – Safe Word [Raging Stallion]
BEST VERSATILE PERFORMER – Trenton Ducati
Lifetime Achievement Award – Matthew Rush and Brent Corrigan
HOTTEST TOP – Jimmy Durano
HOTTEST BOTTOM – Tate Ryder
HOTTEST COCK – Tommy Defendi
BEST GROUP (3 OR MORE) – Tate Ryder, Jake Genesis, Derek Parker [The Dom]
BEST SOLO – Adam Killian [Fahrenheit]
BEST DUO – Mick Lovell & Kris Evans [American Lovers 2] and Jesse Ares & Scott Hunter [Nightfall] (tie)
MANLY MAN – Charlie Harding
BEST ALL SEX – To Fuck a Predator Gangbang [Jet Set Men]
BEST TWINK MOVIE – Captain Americock [Boy Crush]
BEST STILL PHOTOGRAPHER – Kent Taylor
BEST WEB ORIGINAL CONTENT – DominicFord.com
WEB PERFORMER OF THE YEAR – Austin Wilde
BEST MEGA SITE – NakedSword.com
BEST VOD SITE – NakedSword.com
BEST FETISH SITE – BoundJocks.com
BEST VIDEO COMPANY SITE – Hot House
BEST VIDEOGRAPHY – Andre Adair (Paul Snell) [The Dom]
BEST ART DIRECTION – Incubus 2 [Titan Men]
BEST BOX COVER – Sniff [Channel 1 Releasing]
BEST LIVE CAM – Cam 4
STEAMWORKS FAN FAVORITE – Project Go Go Boy
PERFORMER OF THE YEAR – Trenton Ducati and Jimmy Durano (tie)
BEST DIRECTOR – Jake Jaxson [CockyBoys]
BEST MOVIE – Project Go Go Boy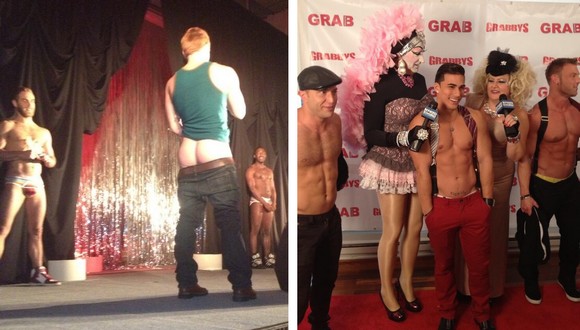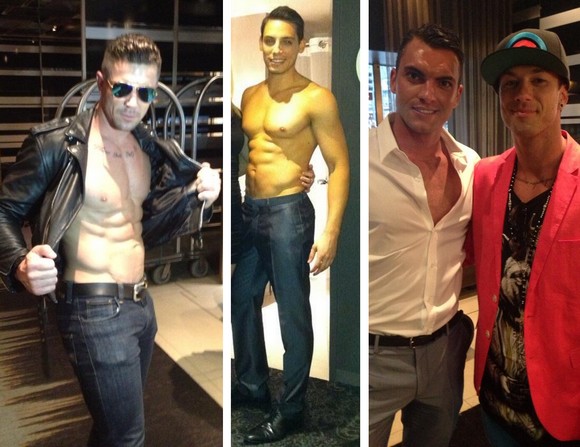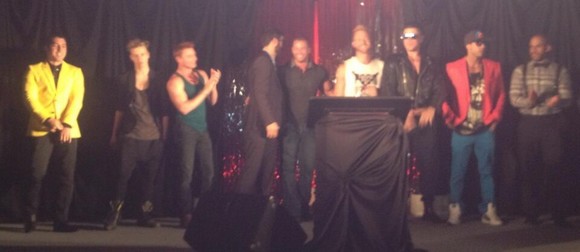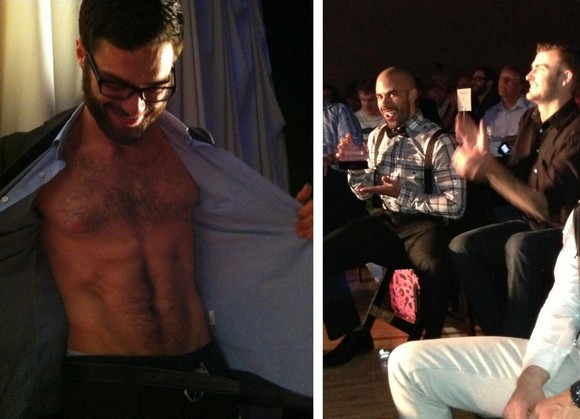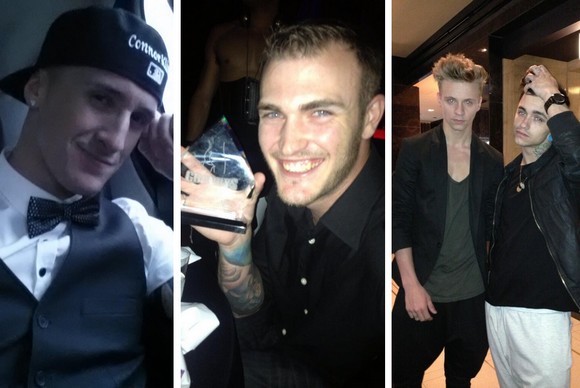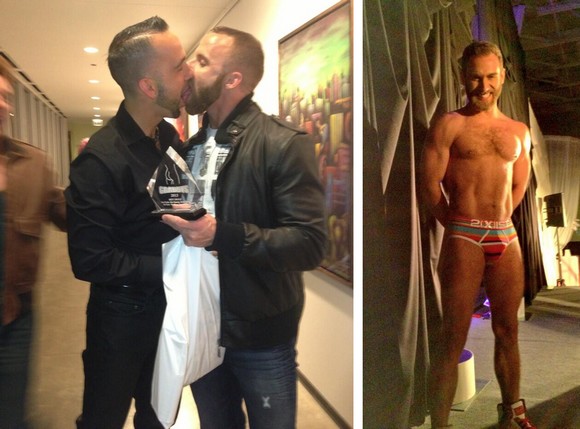 Check out more pictures from Grabbys / IML 2013 Weeend at these websites!
+ SKIN TRADE 2013 | GRABBY AWARDS 2013 RED CARPET | GRABBY AWARDS 2013 | DEBAUCHERY GRABBY AFTER PARTY 2013 – [Grabbys Award Show Facebook]
+ My Experience As A Blogger At A Grabbys Pre-Party | Grabbys Night 2: Gay Porn Power Couple Alert Edition | Ricky Roman's Ass | The Ghosts Of Grabbys Past – [The Sword]
+ Grabbys 2013: Day 1 – [Craig's Pop Life]
+ Grabby Awards & IML weekend 2013 – [Queer Pig]
+ Eight near-naked Cockyboys – [The Porn Pup]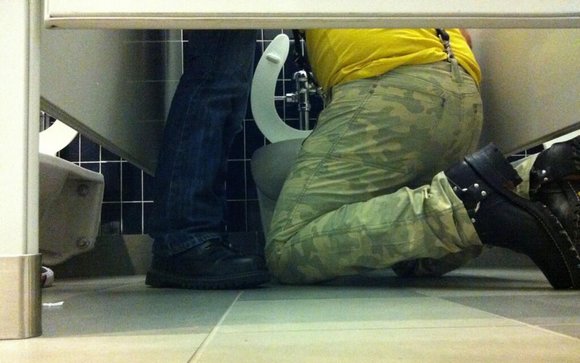 Last but not least, here's the picture Jesse Jackman tweeted of "Grabbys Afterparty"