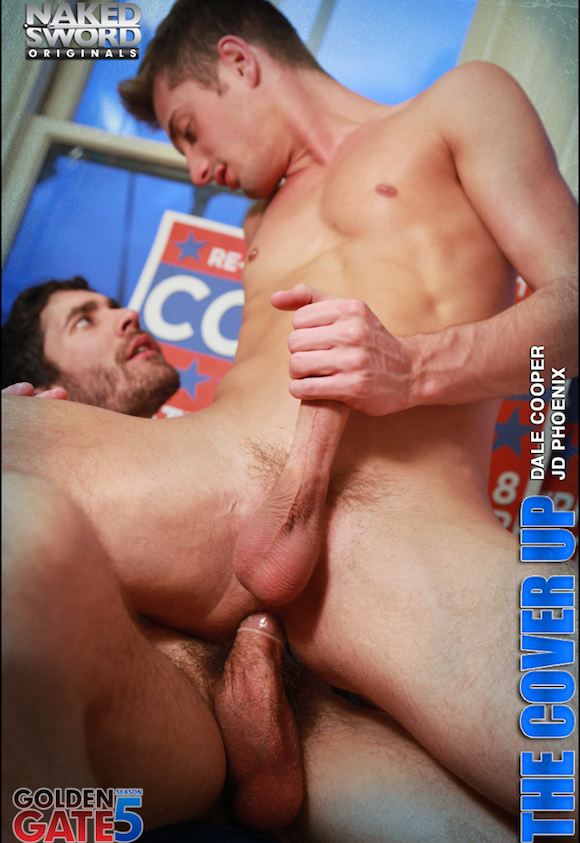 NAKEDSWORD.COM just released the second episode of its porn series Golden Gate 5 The Cover Up. In this episode of the political porn parody, Dale Cooper plays Supervisor 'Scott Cox' and JD Phoenix plays a nudist activist.
I was lucky to be there while they were filming this scene in Castro, San Francisco two months ago. You can see watch a funny behind the scenes clip here and some photos I took from the set.
Watch the preview trailer of this hot scene Dale Cooper fucks JD Phoenix.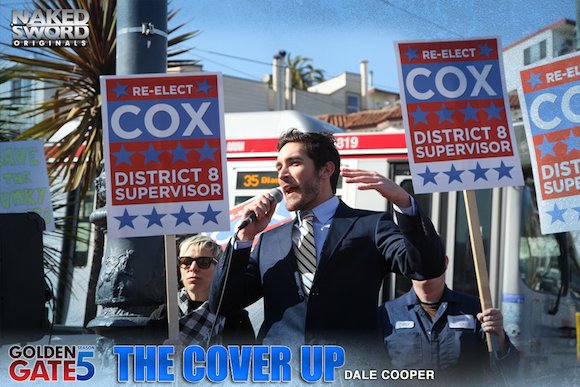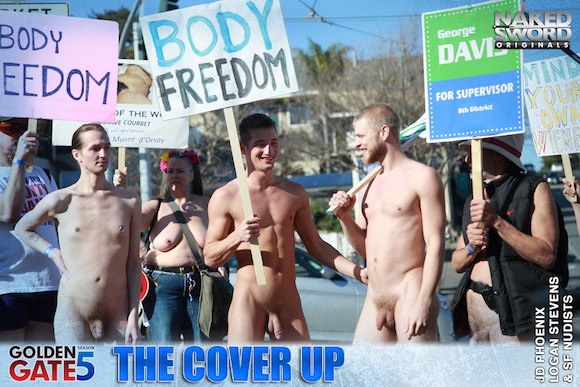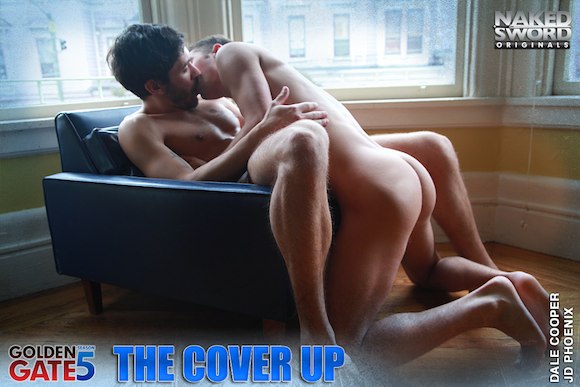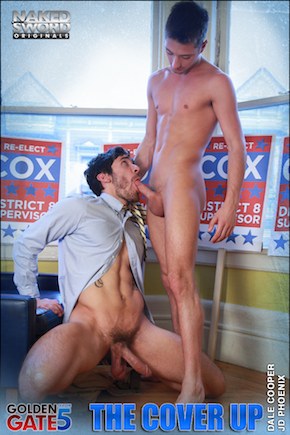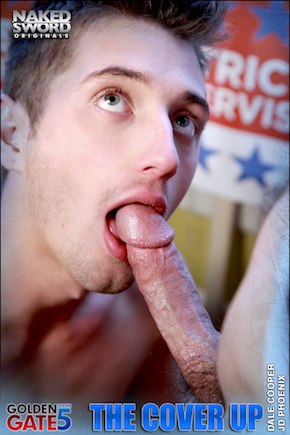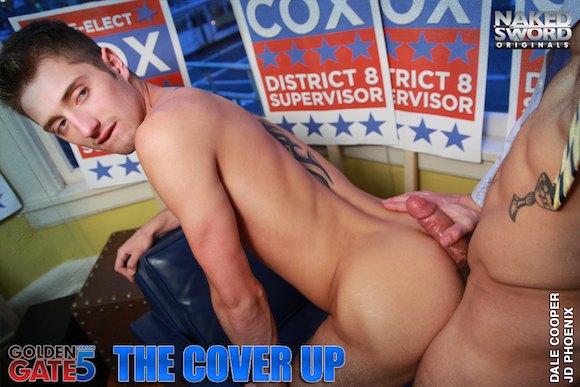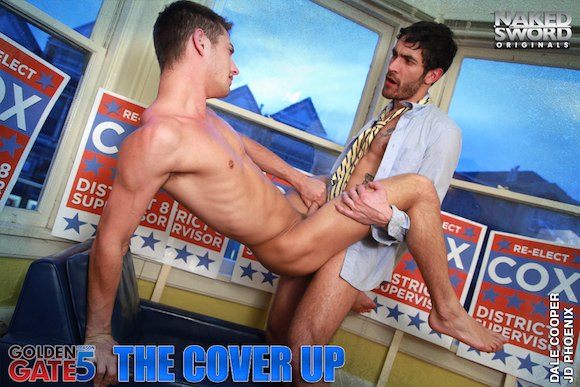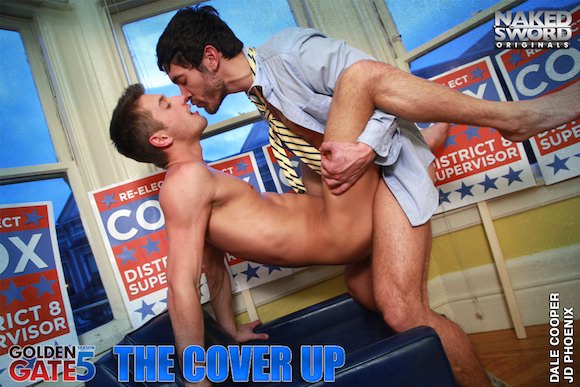 + Golden Gate 5 The Cover Up episode 2: Dale Cooper Fucks JD Phoenix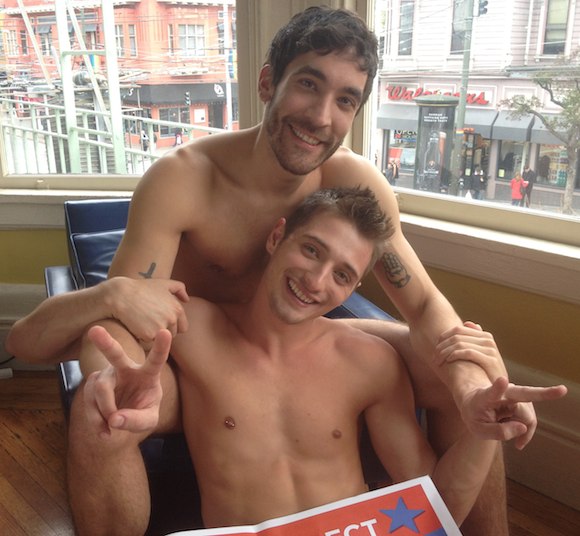 + Exclusive: QMN On The Set of Golden Gate Season 5: The Cover Up by Naked Sword with Porn Star Dale Cooper and JD Phoenix