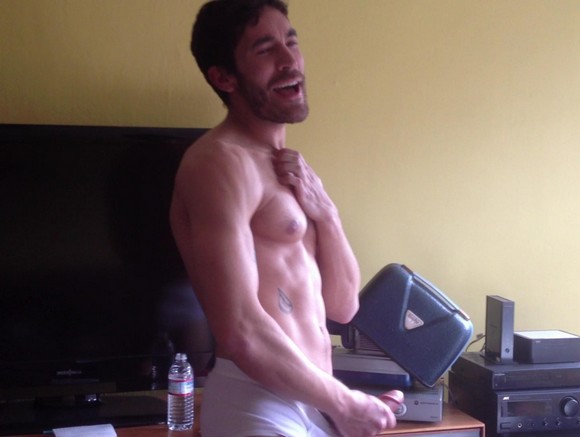 This is what I like to do the most when I'm on the porn set, I always try to capture a funny moment like this. One of those hilarious and unique moments that can only happen on porn shoot such as this video clip I took from the set of NAKEDSWORD.COM last month.
Director Mr. Pam and Leo Forte were working with porn stars Dale Cooper and JD Phoenix shooting the upcoming political parody Golden Gate 5: The Cover Up.
In this clip, Dale Cooper was singing "A Whole New World" while working his hardon.
Note: If you have problem viewing the video >> WATCH IT HERE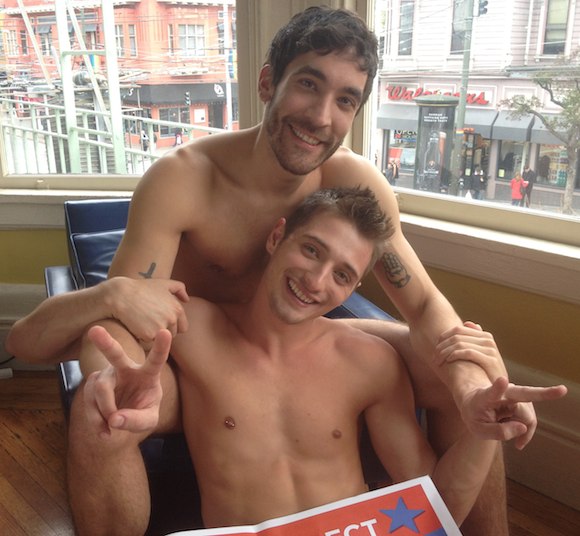 + Exclusive: QMN On The Set of Golden Gate Season 5: The Cover Up by Naked Sword with Porn Star Dale Cooper and JD Phoenix