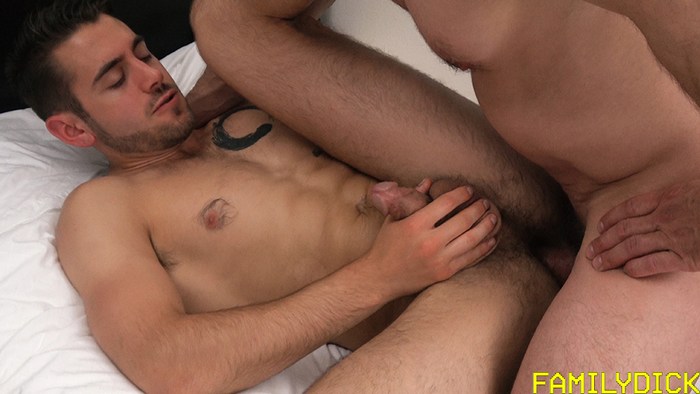 Last October in My Dad Is A Pervert Chapter 2, we watched Dante Colle and his stepdad Max Sargent tag-team his roommate bareback. Family Dick is about to release Chapter 3, this time Dante Colle himself gets fucked bareback by his stepdad Max Sargent.
Dante Colle Fucked Bareback By His Stepdad Max Sargent #GayPorn @dante_colle @Sargent_Max

MORE ? (https://t.co/FrCvUI1Uzd) pic.twitter.com/DMEjjwc7Bv

— Queer Me Now (@QueerMeNow) December 7, 2017
This sexy boy can't stop thinking of his dad since he swallowed his load at the gloryhole. He wants more, but doesn't know how to ask for it. He concocts a plan to trap the dad into fucking him by getting him on camera jerking off to pictures of him. Little does he know the dad needs very little prodding to get his thick cock in the boy's hole.
+ Dante Colle Gets Fucked Bareback By His Stepdad Max Sargent on FAMILY DICK

PREVIOUS POST: