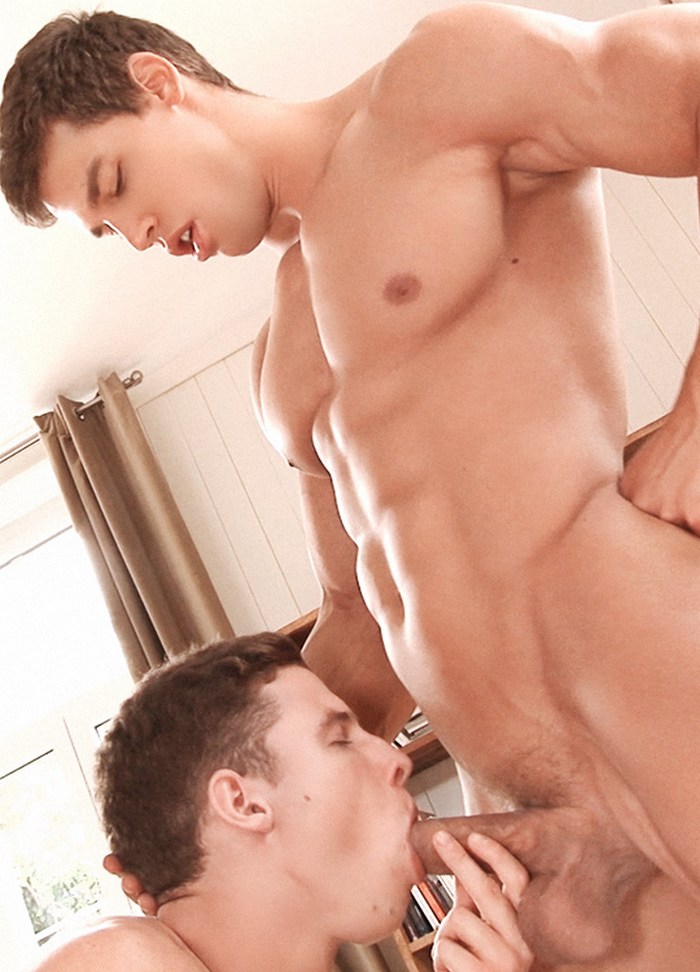 BelAmi just released a preview video of its upcoming Christmas scene and it features two of BelAmi's most popular gay porn stars, bodybuilder Kris Evans and webcam stud Jon Kael. These two look so great together. Check out the XXX trailer where Kris Evans fucks Jon Kael bareback below. Too bad we have to wait until Christmas.
For now, check out this hot gay porn newcomer Aiden Gleeson in his first solo video and Nino Valens gets fucked raw by Raf Koons' huge cock.
+ Kris Evans Fucks Jon Kael Bareback [Cumming This Christmas]
Aiden's photo preview attracted quite some attention a couple weeks ago, and we're sure that his full photoset here will be equally as popular. He has a fine, chiselled body, an angel like complexion and not to forget a very memorable endowment. We had Eliot travel up from Budapest to our Prague studio just to make this set for you.
It is a romantic night in for Raf Koons and Nino Valens as they browse through the BelAmi book 'For the Love of Bali'. Both of these guys are quite passionate, and we already know that Nino is not going to have any trouble taking Raf's huge dick, so this is quite an inspired pairing. Judging by the cumshots, both boys ebjoyed the scene even more than we did here in the office and Raf even gives us re-entry after he shoots his load on Nino's ass.
+ Raf Koons Fucks Nino Valens Bareback
+ More of Kris Evans | Jon Kael | Aiden Gleeson | Raf Koons | Nino Valens