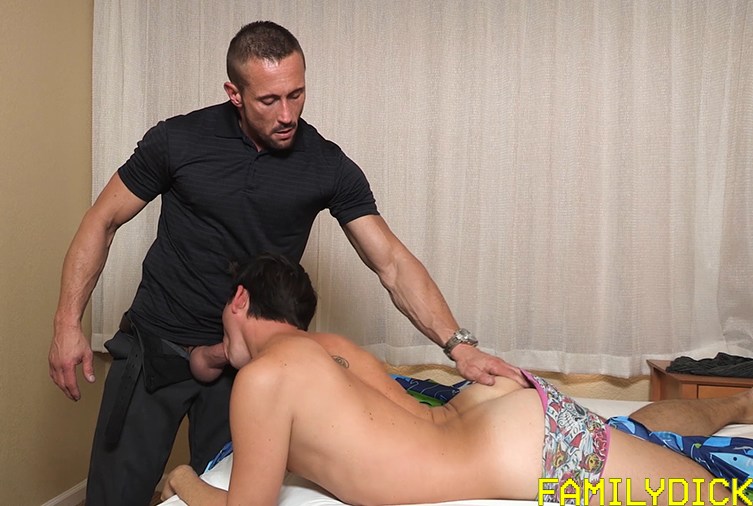 FamilyDick introduces a new series called Mr Byers And His Boy with the first chapter, "Turning Up The Heat". It stars muscle daddy Myles Landon as Todd Byers having sex with his stepson Teddy Byers during a cold winter night.
Myles Landon Has Sex With His Stepson in Family Dick's New Gay Porn Series Mr Byers And His Boy #GayPorn @MylesLandonXXX

MORE ? (https://t.co/cXWVu5URJC) pic.twitter.com/O8C3mCPC5r

— Queer Me Now (@QueerMeNow) November 12, 2017
As the weather gets colder, the temptation to turn up the heat gets harder to resist. Especially if it means walking around in nothing but your underwear. This horny stepdad wouldn't mind the sight of his scantily clad boy if he didn't have to deal with the bill each month. As payback, he decides the teen needs to pull his weight–by taking a throat full of cock and a mouth full of cum!
+ Family Dick's Mr. Byers And His Boy Chapter 1 Starring Myles Landon