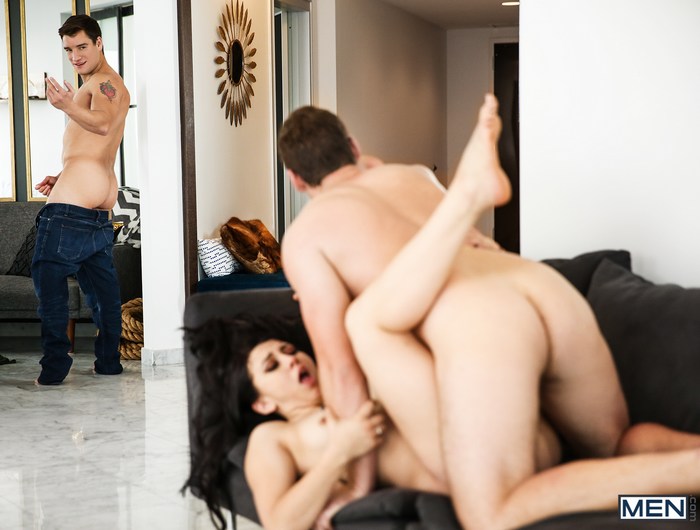 Whether you like it or hate it, that controversial gay porn scene that features straight sex, Connor Maguire fucks Jordan Boss' sister before fucks him, is now online. (Read previous blog post: Men.com Now Includes Straight Porn In A Gay Porn Scene.)
Jordan Boss walks in on his unsuspecting sister and Connor Maguire having sex. He whips out his dick and drops his pants so Connor can see what else he can get and how much better he can get it.
+ Jordan Boss Walks In On His Unsuspecting Sister and Connor Maguire Having Sex
Gavin Taylor will do anything to make the team and that includes giving up some ass to his more than willing coach.
+ Brad Powers Fucks Gavin Taylor in Anything To Make The Team
Jordan Levine is walking around with his dick out in hopes that Casey will take the bait and take a bite.
+ Jordan Levine Fucks Casey Jacks in Space Invaders Part 2
+ MEN.COM