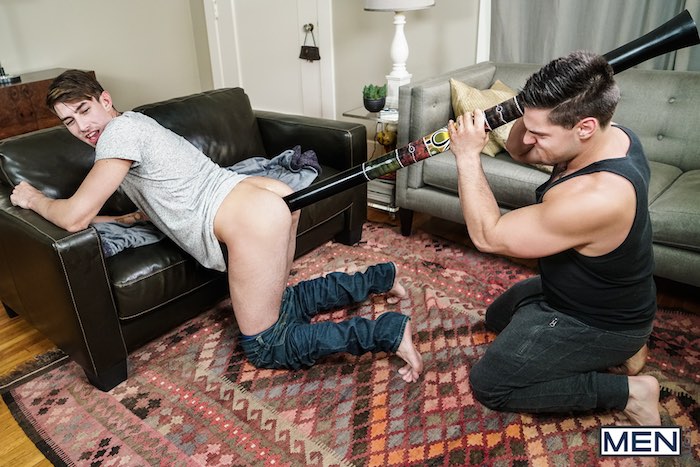 In this new video from Men.com, gay porn star Aspen sticks a Didgeridoo (Aboriginal Musical Instrument) up Jack Hunter's butt. Now that's something we don't see everyday. It's a very unconventional sex toy. Do you think it's hot to see Aspen fucks Jack Hunter with a Didgeridoo?
Coming Soon: Aspen Fucks Jack Hunter with Didgeridoo ?https://t.co/lE1V04EXvl ? @XXXJackHunter @Zack_attack31 @mrChris_Crisco #GayPorn pic.twitter.com/cSR0NM0azL

— Queer Me Now (@QueerMeNow) April 28, 2017
Didgeridoos create a one-of-a-kind sound, and can reach deep into one's ass.
+ Aspen Fucks Jack Hunter in DIDGERIDOO ME
+ More of Aspen | Jack Hunter
+ MEN.COM