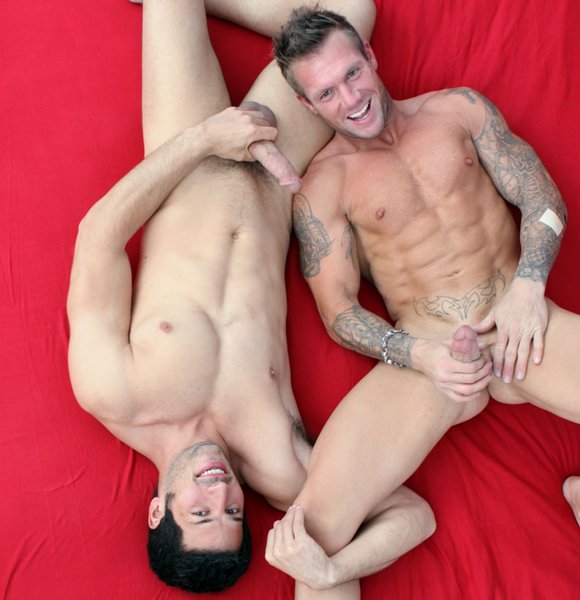 + Jasun Mark of COCKSURE MEN just sent me this! "Earlier this week we shot a scene that people have been BEGGING to see… Bo Dean topping Leo Giamani! Not a lot of people know that Jake Cruise was the one who discovered both and Leo Giamani and Bo Dean and introduced them to the public on his site." Jake Cruise also wrote this on his new blog CuzUrHorny "People have been calling to see them together. And very soon on Cocksure Men… we'll all finally get our wish." [Don't forget to check out more XXX preview below!]
+ Aden and Jordan Jaric have confirmed that their 5-year relationship — along with 2 years of on-screen monogamous ass-fuckery — is over. And Falcon Studios just released their "last sex scene together?" from upcoming movie INNtrigued.
+ Surprised! Gay porn star Zack Randall doing straight porn…
+ 'Gay Porn Art Film' titled I Want Your Love premieres on NakedSword.
+ Diesel Washington, Angelo Marconi & Scott Tanner on the set in Steamworks.
+ More XXX News

+ Reminder! Don't forget to watch Cayden Ross Toy Show and Nicco Sky / Reese Rideout Live Hardcore Sex! show on Randy Blue LIVE.
+ Jeremy Bilding wrote this article about Condoms, Tests, and Where You Think You're Putting That Cock.
+ Maleflixxx Announces People's Choice Nominees.
+ Introducing Treasure Island Media's Fuck Roulette.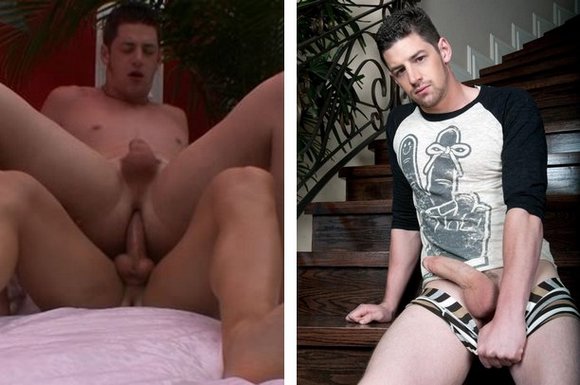 + Corbin Fisher model Ty now works with Randy Blue with new porn name Andrew Stark.
+ Cody Kyler had to go to the ER and found out he has dysentery.
+ Erik Rhodes wrote a blog post Sleeping Late During Perfect Weather.
+ HOT! HotBoyLuke gets Naked and Hard at the Strip Club.
+ Behind the Scenes of "text, lies and video" We know that Randy Blue models are hot but the crew is also cute!
+ Adorable and geeky photos of ex-Sean Cody model Harley.
+ Interview: Mark Dalton on His Bodybuilding Debut.
+ Just The Tips: So You Want To Be Versatile…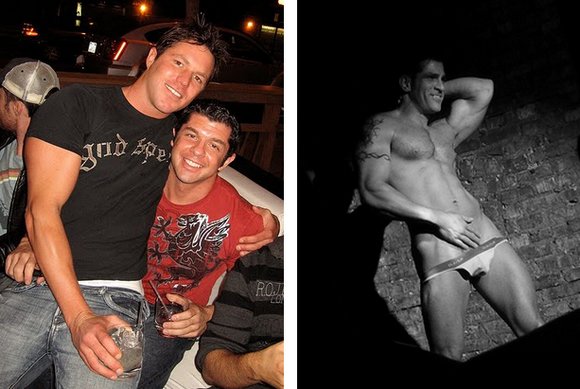 + Josh Griffin celebrated his 30th birthday at Micky's on April 14.
+ Jackhammer Underwear Contest 4/17.
+ Top to Bottom and Back Again… Inside the Life of Porn Star Rob Romoni!
+ Check out Turk Mason's undressing room.
+ Below are some more XXX previews of upcoming Leo Giamani and Bo Dean Sex Video from COCKSURE MEN.