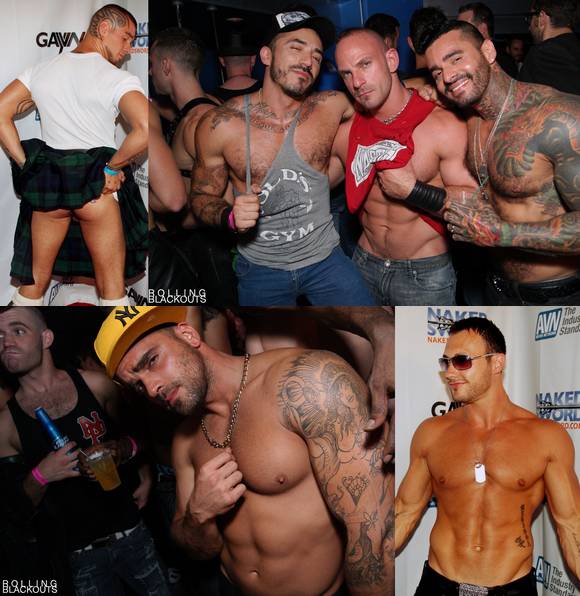 This past weekend was GayVN Awards / Folsom Street Fair weekend.
Congratulation to everyone who won the awards. Especially fellow bloggers of The Sword who won Best Blog/Gossip Site.
RANDYBLUE.COM is Website of the Year, Logan McCree won Best Actor, Rafael Alencar won Best Cumshot, Connor Habib won Best Newcomer, Wilfried Knight won Performer of the Year and Steve Cruz won Best Supporting Actor.
As usual, you can find a Roundup of links to hot photos of half-naked gay porn stars at GayVN Awards and Folsom Street Fair.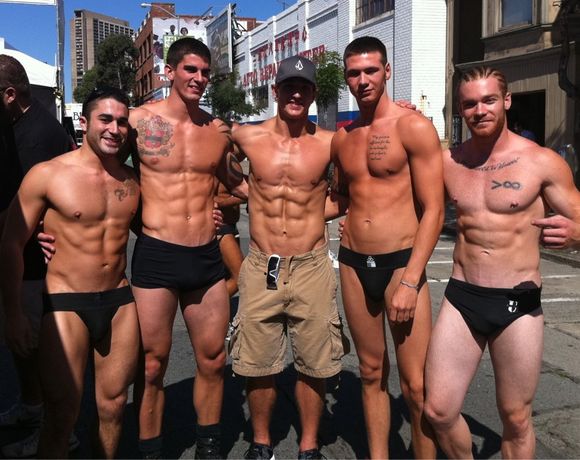 + "Prison Break" Madness As Porn Stars Take Over SOMA | 2010 GayVN Awards: Kilts, Blood, And Pink Highlights | GayVN Afterparty: Trannies, Nuns, Porn Stars, And Bruce Vilanch | Zach Sire's Photostream [The Sword]
+ GAYVN Awards Red Carpet [fotorebelxt flickr]
+ How to survive a party [Steve Cruz Blog]
+ Jason Does The GayVN Awards! [JasonCurious]
+ Folsom Street Fair 2010 [Bill in Exile]
+ Just Porn Awards 2010 [Antonio Biaggi]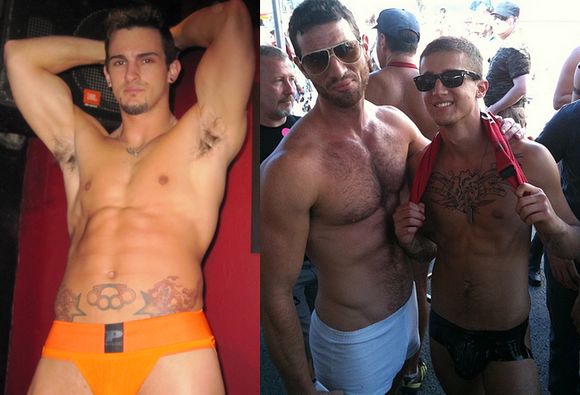 + Short Takes: GAYVN Award Winners…and More [Vincent Lambert]
+ 2010 GayVN Awards Recap [Tucker Scott Blog]
+ 09242010 San Francisco [Charles Archer flickr]
+ Folsom Street Fair 2010 [databong flickr]
+ 2010 GayVN Highlights [Queer Porn Nation]
+ Adam at The GayVN Awards [Adam Champ]

Red Carpet coverage of 2010 GayVN Awards by Lavender Lounge.
Full List Of 2010 GayVN Winners:
Best Actor: Logan McCree, The Visitor (Raging Stallion Studios)
Best All-Sex Video: Tropical Adventure (Sarava Productions/Kristen Bjorn)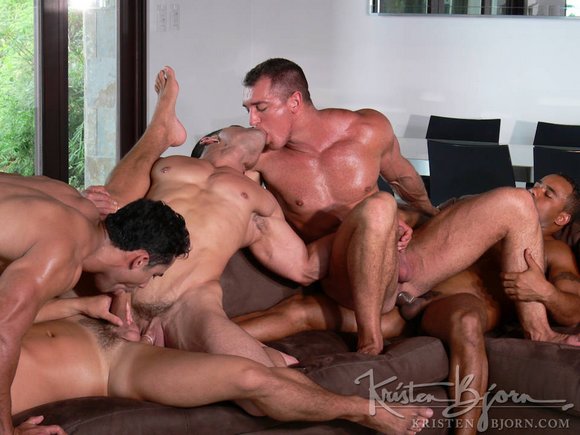 Best Alternative Release: Men In Stockings (Lucas Entertainment)
Best Amateur/Pro-Am Release: Brent Corrigan's Big Easy (Prodigy Productions/Dirty Bird Pictures)
Best Cumshot: Rafael Alecar, Wall Street (Lucas Entertainment)
Best Director: Chris Ward, Ben Leon and Tony DiMarco, Focus/ReFocus (Raging Stallion Studios) TIE Joe Gage, Dad Takes a Fishing Trip (D/G Mutual Media)
Best Duo Sex Scene: Tony Buff and Will Parker, Folsom Flesh (TitanMen)
Best Feature Release: Focus/ReFocus (Raging Stallion Studios)
Best Fetish Release: Skuff 4 (Hot House)
Best Group Sex Scene: Cast, Black Balled 7: Jail Slammed (All Worlds Video)
Best HD Feature: Flux (Titan)
Best Marketing—Company Image: Bel Ami Entertainment
Best Newcomer: Conner Habib
Best Sex Comedy: Whorrey Potter and the Sorcerer's Balls (Dominic Ford Features)
Best Solo Performance: Adam Killian, Taken: To the Lowest Level (Rascal)
Best Supporting Actor: Steve Cruz, Focus/ReFocus (Raging Stallion Studios)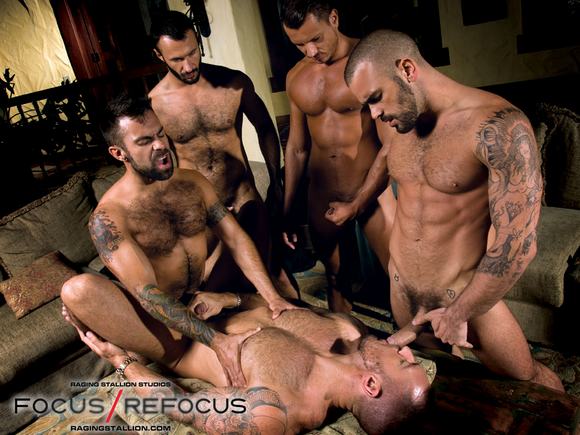 Best Videography: Ben Leon and Tony Di Marco, Focus/ReFocus (Raging Stallion Studios)
Best Web-to-DVD Release: Summer Recruits (Active Duty)
Best Renting Title: Steven Daigle: XXXposed (Rascal Video)
Best Selling Title: Men of Israel (Lucas Entertainment)
Performer of the Year: Wilfried Knight
In the website categories, the winners were:
Best Affiliate Program: C1R Affiliate Program
Best Blog/Gossip Site: TheSword.com
Best Genre Site: AthleticModelGuild.com (Classic content)
Best Live Webcam/Webshow: Live & Raw (LiveAndRaw.com)
Best Porn Star Site: BrentEverett.com
Best Web-Based Marketing/Promotion: Channel 1 Releasing
Web Performer of the Year: Brent Corrigan
Website of the Year: RandyBlue.com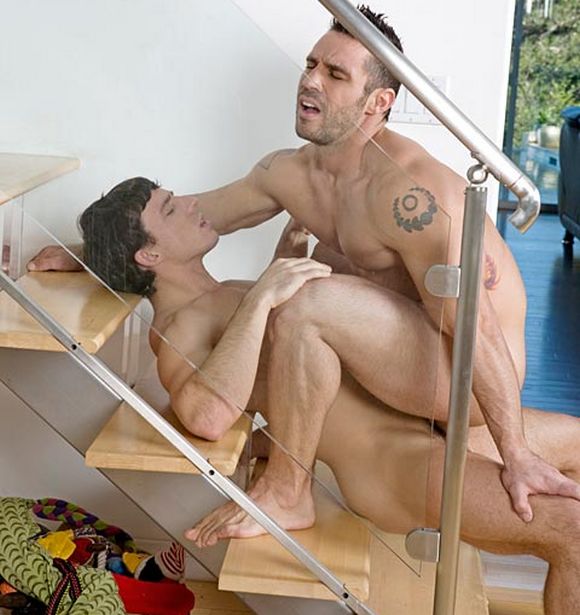 Best Top: Trevor Knight
Best Bottom: Brent Corrigan
Best Versatile: Matthew Rush
Overall Fan Favorite: Brent Everett
GayVN Hall of Fame: Ryan Block, Mike Donner, Bill Marlowe, Matthew Rush and Mickey Skee