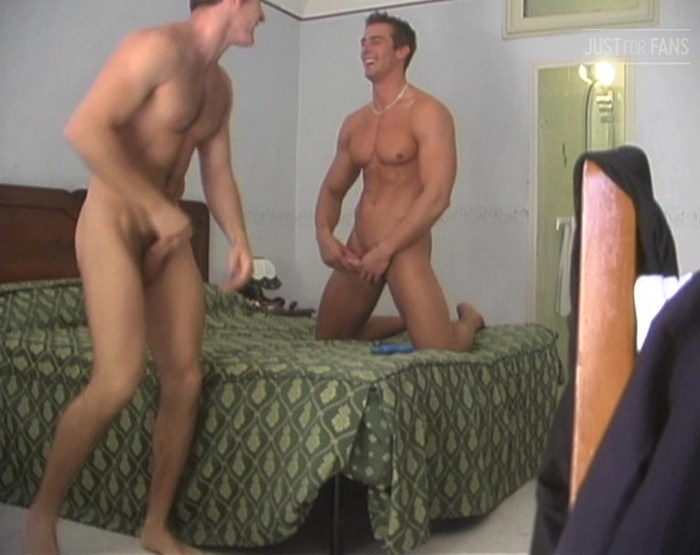 To me, Pavel Novotny (aka Max Orloff aka Jan Dvorak) is among the hottest and most beautiful male models in adult industry. He is also one of the most popular gay porn stars during his active years between 1999 – 2004. That's why I'm so excited when Ettore Tosi uploaded this rare piece of gay porn history on his JUSTFOR.FANS account. This sex tape from early "Private Diaries" shows Ettore Tosi fooling around with Pavel Novotny (Max Orloff) including hot butt-fucking action. Pavel/Max looks so sexy in this video 9-minute sex video.
This week you can also watch a sex scene directed by Ettore Tosi on LucasKazan.com, James Castle bottoms for Marco.
Fooling around with Max Orloff. Many of you guys asked for it… and here it is. One of my earliest "Private Diaries", experimenting with the reality format. Filmed originally for the Maleflixxx network, it isn't available anywhere else… enjoy
+ Watch Ettore Tosi and Pavel Novotny (Max Orloff) Private Sex Video & More
+ Check Out Gay Porn Stars & Hot Guys' Sex Tapes On JUSTFOR.FANS
When his dad goes away on a trip, Marco finds himself home alone. Well, not so alone… The houseboy (James Castle) can't help but take advantage of the situation. "The script calls for Marco's first time", says director Ettore Tosi. "But, it goes without saying, LK exclusive Marco is no virgin". Watch him turn the tables and drill his seducer.