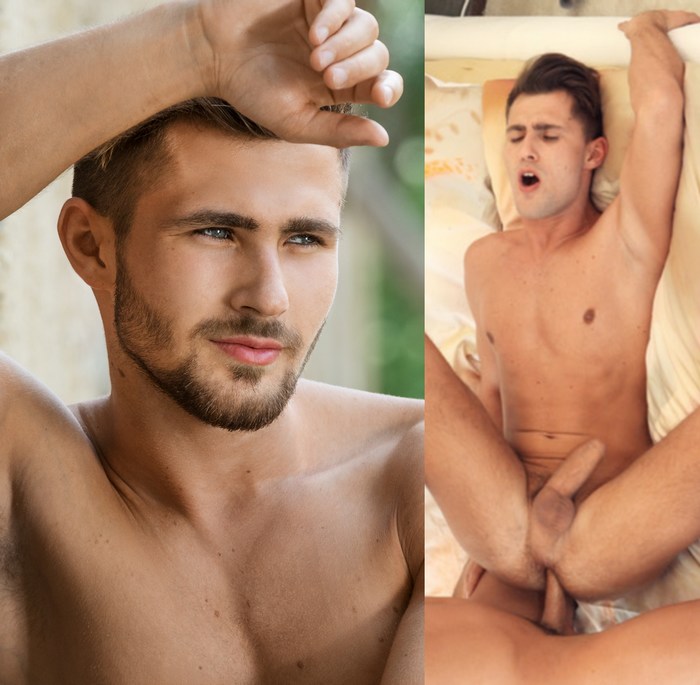 BelAmi gave us a sneak peek of this cute newcomer Pierre Cezanne in their January's update of Freshmen. According to BelAmi, he's 19 years old but already already had his beard. Some of you might recognize Pierre Cezanne from his cam shows on Flirt4Free.
Now we can finally watch him in action. He shows his versatility in this 2-part scene with BelAmi gay porn star Serge Cavalli. In Part 1, Pierre Cezanne fucks Serge Cavalli then he gets butt fucked raw in Part 2.
Since some of you have commented that Pierre Cezanne is too old for BelAmi I would like to offer you some clarification. Pierre came to us through BelAmiChat last year, and at 19 years old already had his beard. We started to film with the beard, but we also asked him to shave it off for us once just to see how it looked. Here you have a few pictures of Pierre both with and without the beard. Share your thoughts about Pierre with us. We can assure you that all his performances are 1st class. PS…. We like him best with the beard.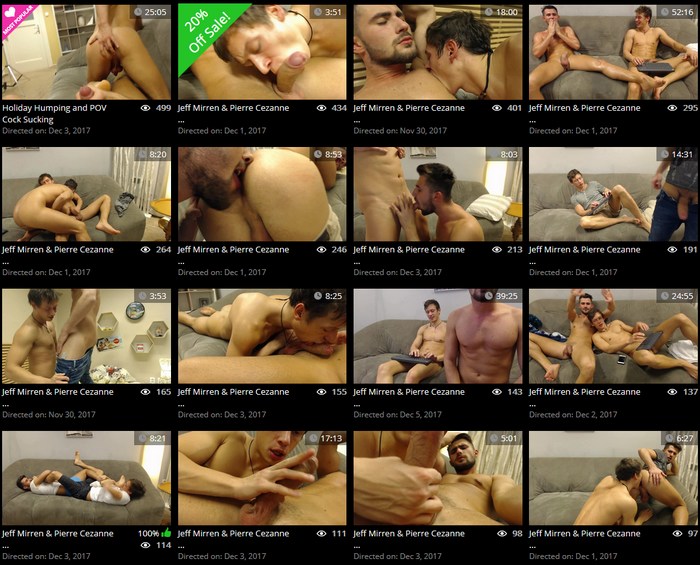 + Pierre Cezanne & Jeff Mirren Cam Shows on FLIRT4FREE
We showed you earlier Pierre with his facial hair. For this 2-part update, we made sure that he is freshly shaved. Those who prefer him hirsute, will still be happy as you will still see his whiskers before he shaves for us on camera. His partner for this scene, Serge, leaves no doubt that he likes bare faced beaus. In the first part of this intensely passionate scene, Pierre gives Serge what he desires most: a terrific fuck.
+ Pierre Cezanne Fucks Serge Cavalli Bareback on FRESHMEN
Part two of this special update begins as Serge and Pierre return from the shower. They were supposed to meet some friends for lunch, but as often is the case with Bel Ami boys, their libidos take priority. The great pounding Serge received increased his horniness and he is anxious to repay in kind. Both boys' passion for fucking is equalled by their passion for being fucked, proving them to be fabulously versatile performers.
+ Pierre Cezanne Bottoms For Serge Cavalli on FRESHMEN
We know that our Freshmen members have been getting to see Jason Bacall throughout our Viva Colombia series, but we thought it only fair to share him around a bit more, so today we have him here on BelAmiOnline together with Justin Saradon. If you thought that this pair would be a good match, you were certainly right. Physically they make a great couple, but it is the chemistry between the 2 of them that really shines here as Jason expresses his desire to be fucked by Justin in every way possible.
+ Jason Bacall Bottoms For Justin Saradon on BELAMIONLINE.COM