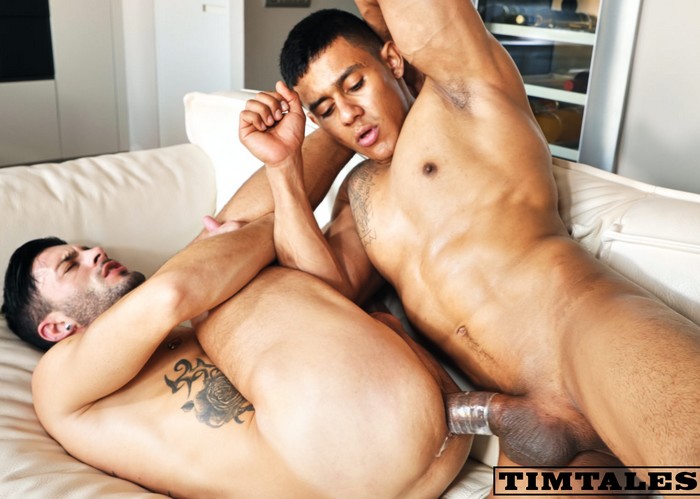 This Brazilian stud Rodrigo has been wowing people with his gigantic cock on a couple of porn websites. Check out his Twitter and Instagram. Today he's making his first appearance on TIM TALES with power bottom Andy Star. He must hit the right spot, Andy Star cums while riding Rodrigo's huge cock.
50k of followers. Thank you. pic.twitter.com/Vbve6JRZU1

— RODRIGO 27CM (@RodrigoBoyXXX) March 13, 2017
Good morning to everyone from Munich. pic.twitter.com/ARW5P7xyjy

— RODRIGO 27CM (@RodrigoBoyXXX) March 28, 2017
?RT IF YOU LIKE IT. pic.twitter.com/aXoafHqI8g

— RODRIGO 27CM (@RodrigoBoyXXX) February 25, 2017
Rodrigo Stretches Andy Star's Butt Hole With His Huge Cock @RodrigoBoyXXX @andystaroficial @TimKrugerXXX

MORE ? (https://t.co/XVpRMkdAdu) pic.twitter.com/4aNnNGafYc

— Queer Me Now (@QueerMeNow) October 21, 2017
Timtales found you a new gigantic cock to indulge on. It's eye opening.. I mean, hole-opening! Ask Andy Star and his gaping hole. Rodrigo is this Brazilian macho from Manaus. He's got this beautiful, massive black cock ready for destruction. You gotta admit that Andy Star is quite the trooper. He took that massive cock all in. He felt it till his second hole and beyond! Get ready for the deepest fucking!
+ Andy Star Gets Fucked By Rodrigo's Gigantic Cock