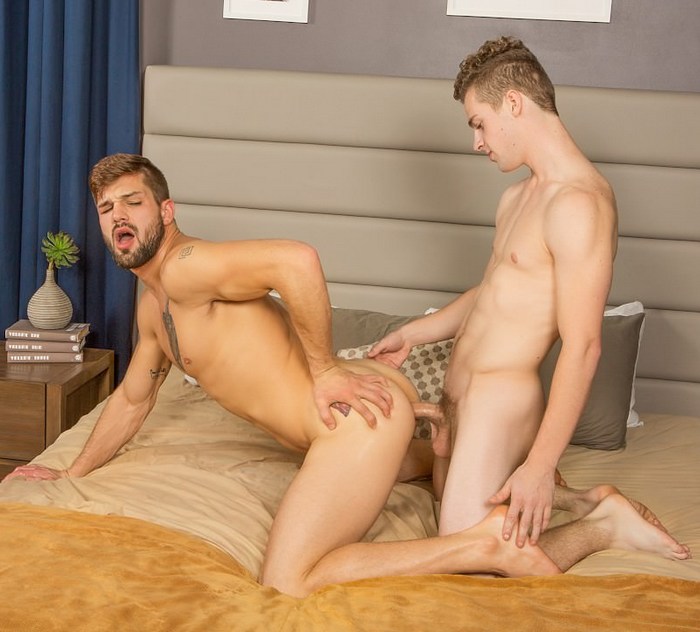 We get to see Sean Cody's popular gay porn star Brysen bottoming again in his latest sex scene. After getting fucked by Kaleb and Dillan, the lucky guy this time is Robbie.
Brysen shows his versatility in his first flip-flop fuck scene with Robbie. He also reveals that he and Robbie already hooked up months ago while filming with other guys. These two are really into each other.
Brysen and Robbie met months ago while shooting with other guys, but ended up having their own fun privately. "We had a little bit of our own film." These two studs are really into each other, and it's clear when you see them all over one another with hungry eyes. Brysen and Robbie wanted it all, so a flip-fuck was in order, giving everybody the best of both worlds!
+ Brysen and Robbie Flip-Fuck Bareback