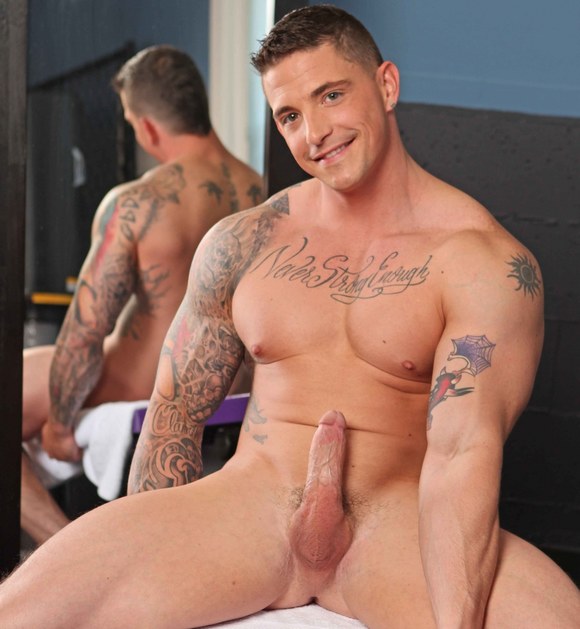 Hot porn newcomer Slate Steele is on Twitter now. You can follow him @Slate_Steele. He also made an announcement that he just signed an exclusive contract with NEXT DOOR STUDIOS. So far we've seen him in a three-way as Sergeant Slate and fucking Jaxon Colt on Next Door Buddies.
Right now, Slate is shooting new scenes with Next Door Studios. He posted some behind the scenes pictures on Twitter. Today, he filmed a straight scene where he got fucked by a strap-on!
Next month, July 25th, Next Door Studios will release a scene called "Jailhouse Cock" where muscle hunk Slate Steele gets fucked by Cody Carter.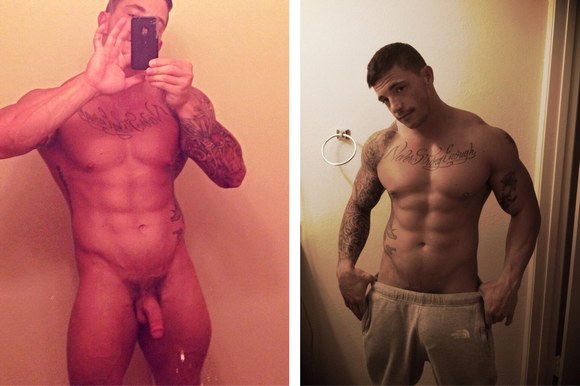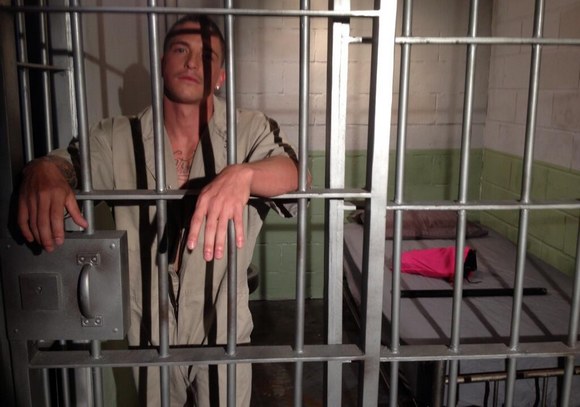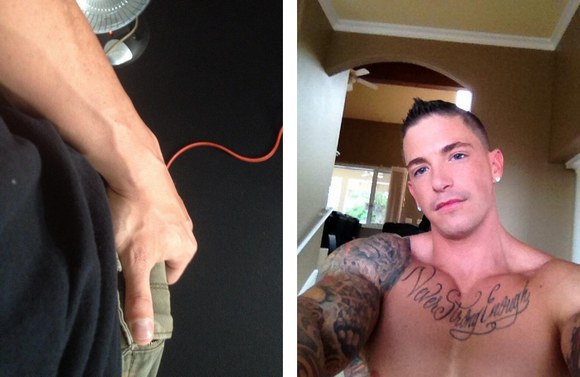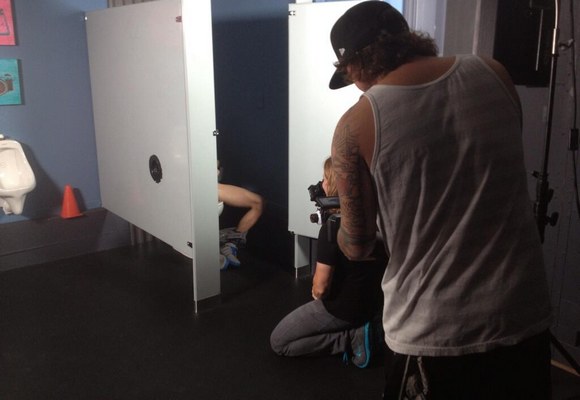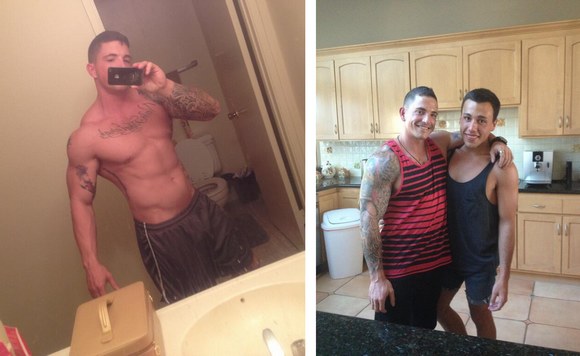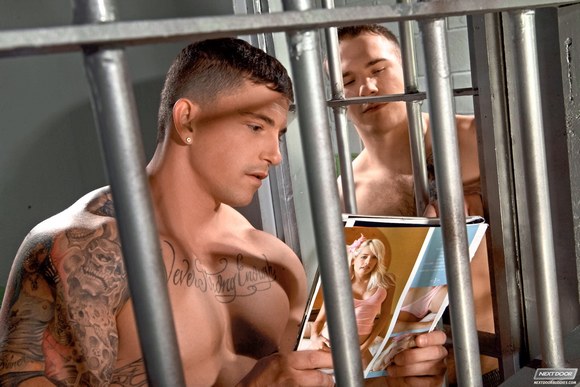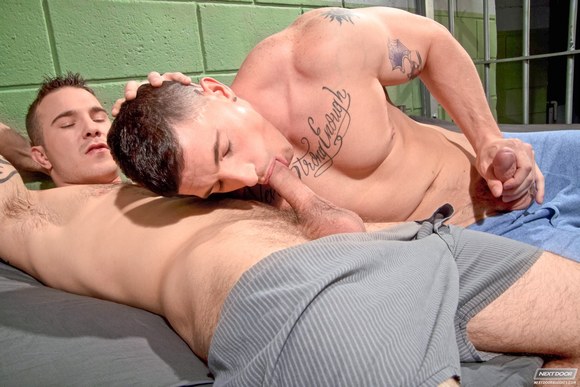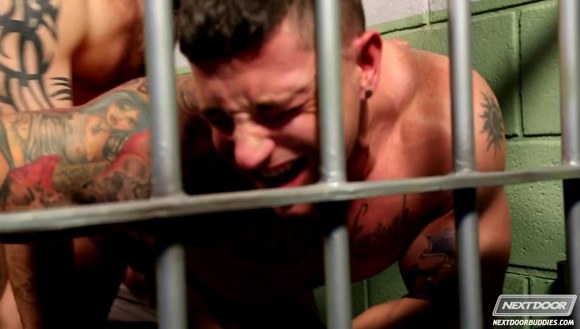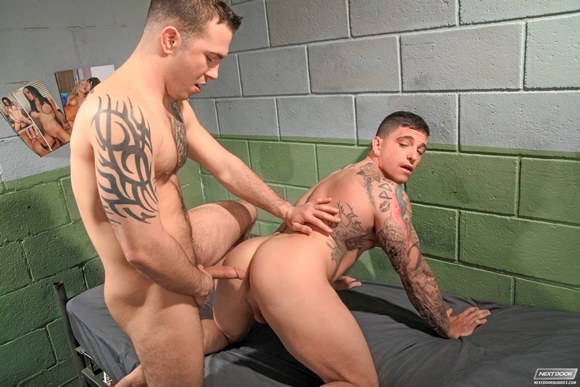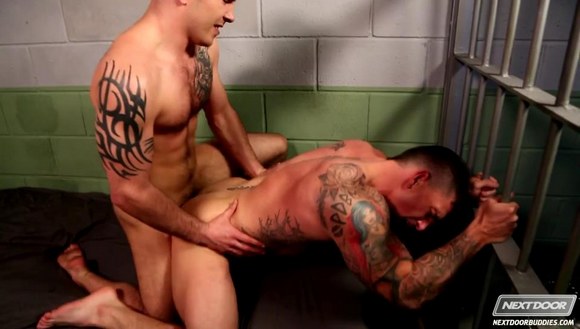 + NEXT DOOR STUDIOS | NEXT DOOR BUDDIES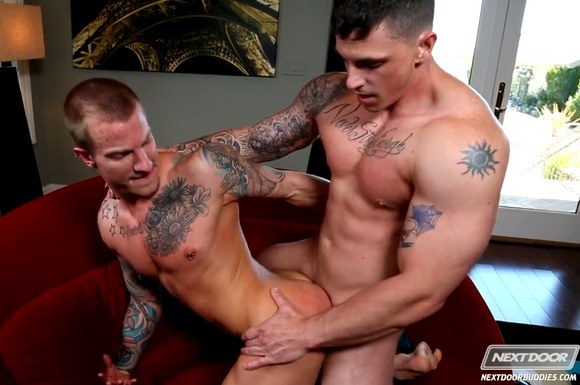 + Slate Steele Fucks Jaxon Colt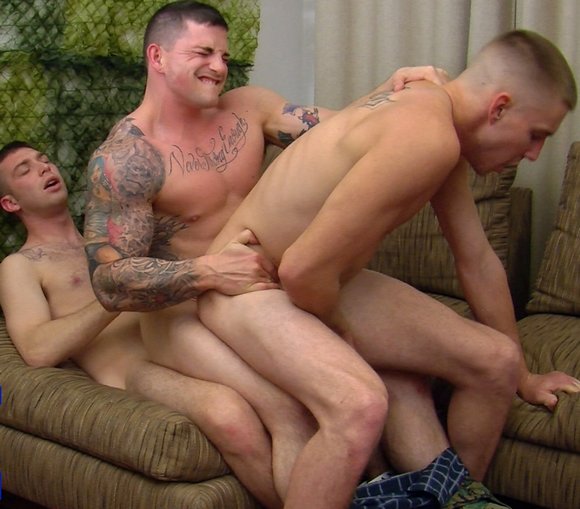 + Hot New Muscle Bottom Alert – Sergeant Slate
.
.
.
.
.
.
— IF YOU DON'T WANT TO SEE BOOBS, DON'T SCROLL DOWN —
.
.
.
.
.
.
.
.
.
.
.
.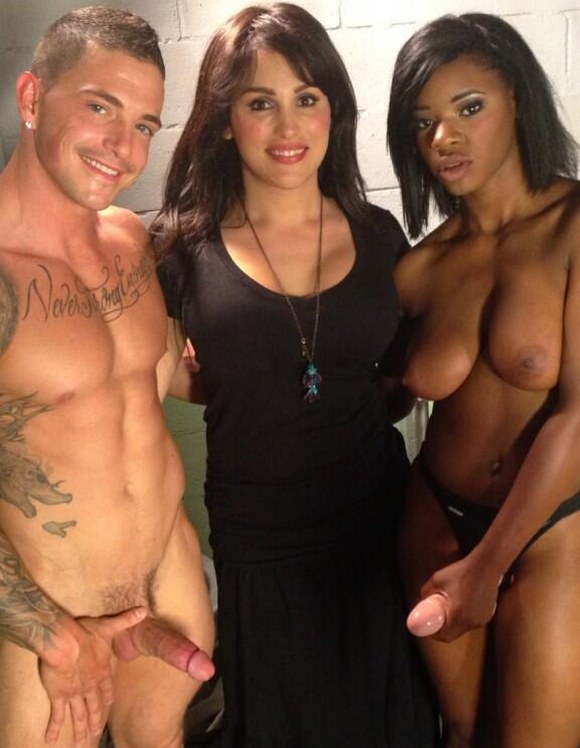 A behind the scenes pic from the strap-on scene with Slate Steele and his scene partner Devilish Dezire