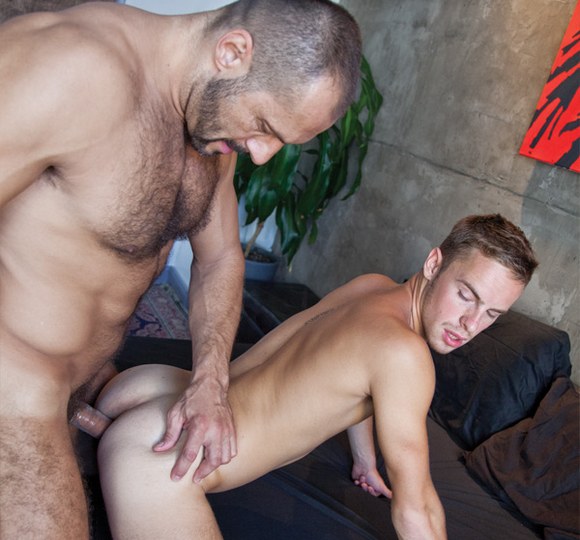 The first scene from Lucas Entertainment's new movie HOOKING UP is online now, muscle daddy Arpad Miklos tops Justin Cruise.
This is the ultimate scenario for anyone with a daddy fetish: Arpad Miklos appears in all his furry, muscle-bear glory and the object of his affection is the slim and slender blond bottom Justin Cruise.
This movie is full of hot porn stars, you will see Fernando Torres fucks Mathew Mason, Edji Da Silva tops Tyson Tyler, Donato Reyes bottoms for Michael Lucas, Kayden Gray and Hans Berlin flip-fuck.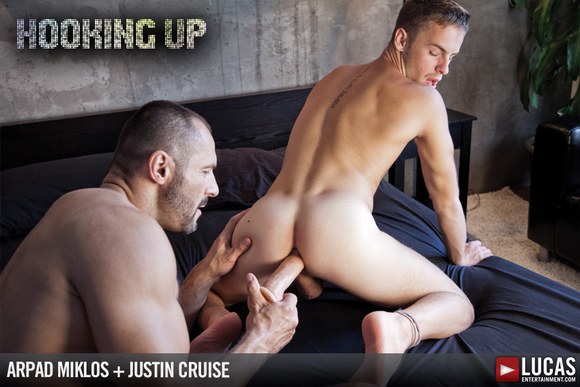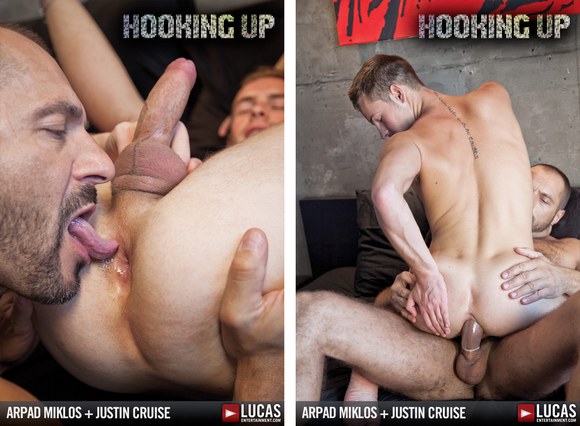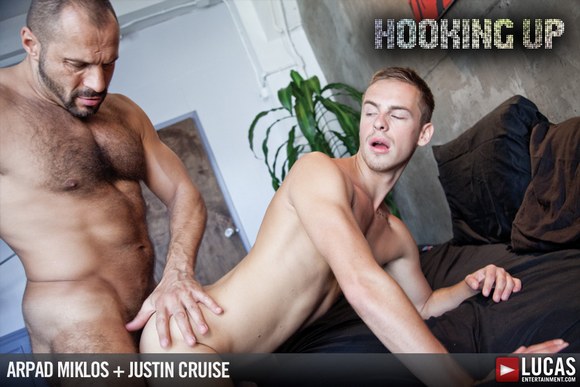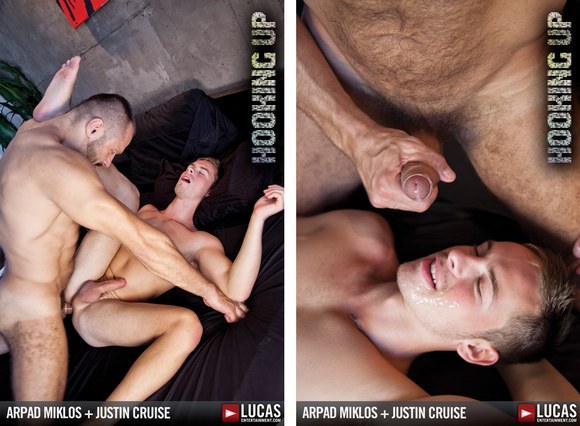 + Arpad Miklos Rides Justin Cruise's Ass