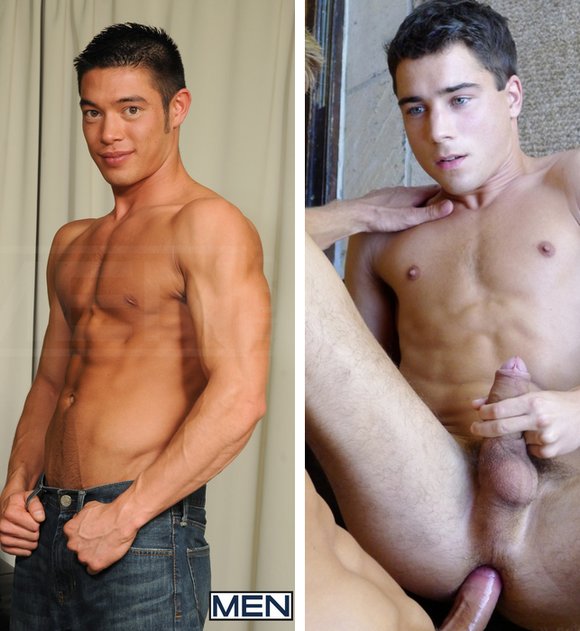 Here's two new hot models from two popular porn sites BEL AMI and MEN.COM to keep an eye on.
BELAMIONLINE.COM teases everyone with a photo session of its newest models, Gino Mosca. Here's a preview of Gino's debut coming next month, Gino Mosca bottoms for Jim Kerouac. Dark hair and blue eyes, a beautiful dick along with a smooth musclar body and a super sexy personality, Gino is sure to be a member favorite in no time!
George Duroy himself also teased his members about the upcoming season 2 of Kinky Angels:
There are seventy new KA scenes waiting for release and 12 new twinks with it. We need to finish the whole project prior to release. GD
MEN.COM also introduces its new model, he's half Asian and his name is Nico Cruz. You can watch his porn debut tomorrow – Nico Cruz Fucks Luca Rosso.