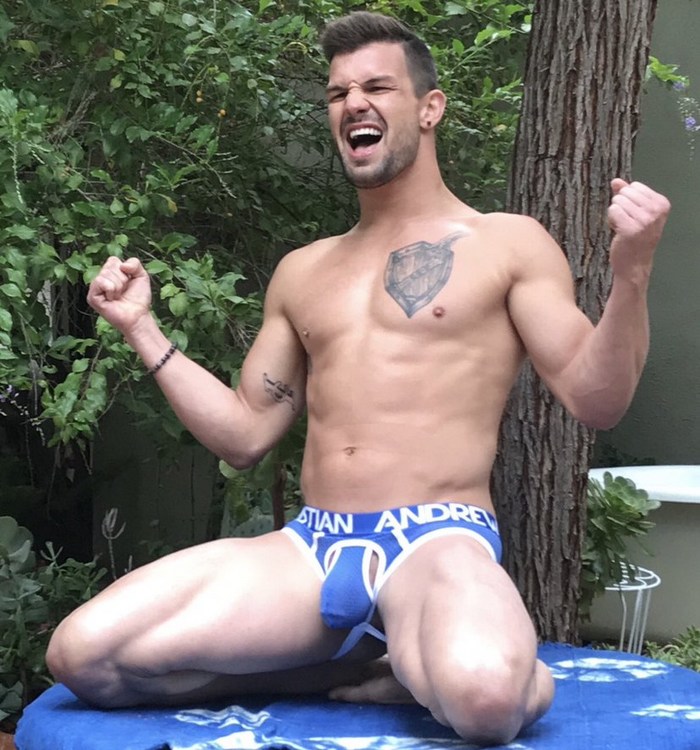 Popular Sean Cody gay porn star Brysen just joined Twitter @TheDanYates. His friend and fellow gay porn star / Andrew Christian underwear model Topher DiMaggio recently posted pictures of them together. Here's how Brysen describes himself.
Andrew Christian Underwear Model ~ Professional MMA Fighter ~ Coach ~ Full-time Teddy Bear and Sweatheart…bring me home to meet your mom, she will love me
Now that he's Andrew Christian model, I guess we will see him in one of those sexy / funny videos on YouTube soon. He also starts sharing his private videos on OnlyFans. Too bad he only uploaded solo videos so far. So if you want to see Brysen fucks and gets fucked bareback, you still have to go to Sean Cody (for now).