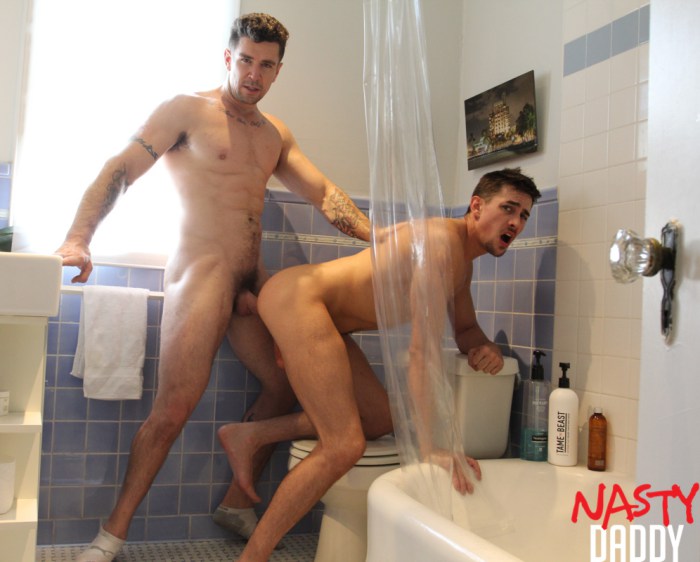 Nasty Daddy just updated their popular BOUND and RAW series (Younger boys being dominated by older Daddies) with this new video starring Trenton Ducati and Jack Hunter.
In this scene Trenton Ducati uses his boy to service his cock. We open the scene with Jack Hunter bound to a chair with duct tape. Watch this masterful Daddy have his way with his boy toy.
I also have some exclusive behind the scenes video clips shot by Trenton himself during the filming of this hot scene gay porn star Trenton Ducati fucks Jack Hunter bareback.
[USE THIS LINK] To Get 50% OFF Nasty Daddy 1-Month Membership ($29.99 -> $14.99)
Big dicked daddy Trenton Ducati has a fetish for jocks who submit. Watch him dominate his boy Jack Hunter. After swallowing all of Jacks cum Ducati fucks his boy until he cums deep in his hole. This scene starts out in a garage where we find Jack Hunter duct taped and bound tight. Ducati comes in and grabs his fuck boy and manhandles him and makes the boy suck his cock before heading in and fucking on the urinal.
[USE THIS LINK] To Get 50% OFF Nasty Daddy 1-Month Membership ($29.99 -> $14.99)