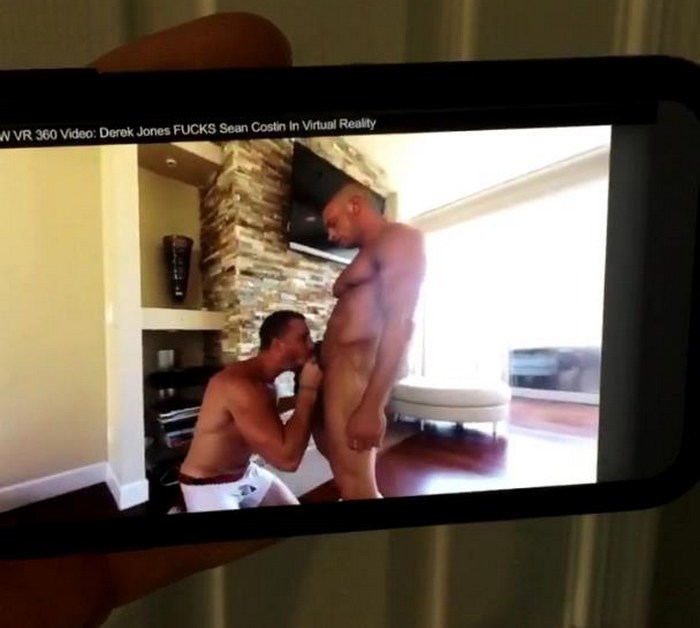 While most of the gay porn studios go bareback in 2018, GayHoopla has gone a different route and releases its first ever Virtual Reality Gay Porn this week.
Instead of just having your view controlled by whatever angle the camera-person chose, YOU now have 100% TOTAL CONTROL OF WHAT YOU WANT TO SEE!! You wanna see taint?! See some TAINT! You wanna be a butt diver?! Then get your VR GOOGLES on and DIVE IN… Face first!
The first scene released in Virtual Reality where you can watch 360 degree of action is Derek Jones fucking bodybuilder Sean Costin. VR video is available strictly to premium members. Simply click and drag your screen to move with the video or put on your VR goggles. Check out the demonstration video below.
This is pretty cool! Click and drag the mouse around to follow the action where Derek Jones fucking bodybuilder Sean Costin
+ NEW VR 360 Video: Derek Jones FUCKS Sean Costin In Virtual Reality
+ More of Derek Jones | Sean Costin