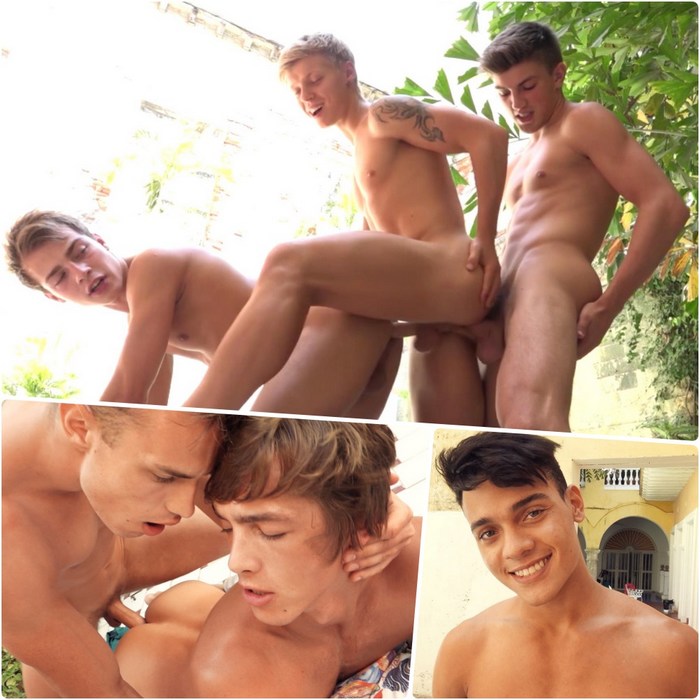 This week BelAmi released the latest scenes in the VIVA COLOMBIA gay porn series on Freshmen. These four videos were shot on location in Colombia.
First BelAmi introduces us to this cute local Colombian Mario Borges. And for sex scenes, you can watch gay porn star Hoyt Kogan fuck the cum out of Helmut Huxley and Sven Basquiat, Kirk Gauguin & Pip Caulfield bareback fuck fest.
We first met Mario on our scouting trip to Colombia and did a brief casting with him then, so this time we were happy to invite him back again for this photo casting with Eliot.
+ Mario Borges (LOCAL FLAVOR)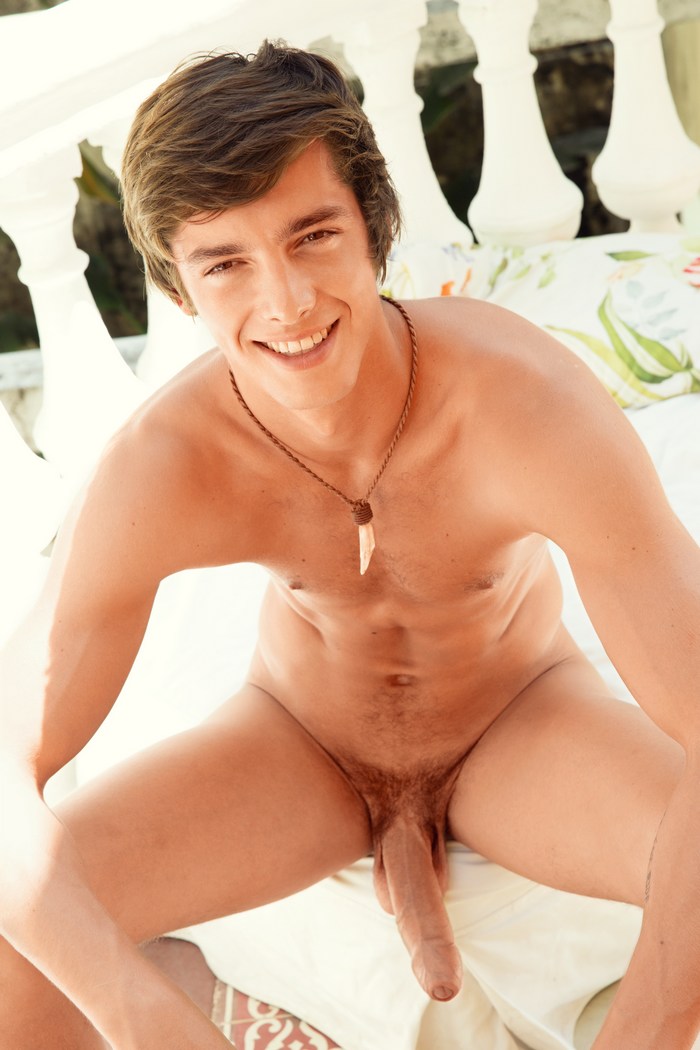 In the past, our art collection pieces were taken by outside photographers. This week we choose our own Eliot Klein. His vast experience taking our boys pictures makes him the rival of any of our guest photographers.
I fear that "fidelity" is a concept our Bel Ami power couples cannot grasp. First, we had Jack constantly cheating on Kevin and vice versa. Now we have the equally adulterous duo of Helmut and Jerome. Here we have Helmut unable to resist the temptation of Hoyt. Perhaps their desire for each other was abetted by their natural competitiveness as to who is the better model. They've since formed a détente with it being agreed that Hoyt is the better fucker and Helmut is funnier and more endearing. Regardless, they are both top ten models so one does not need to envy the other. This scene describes their relationship better than words can.
+ Hoyt Kogan Fucks Helmut Huxley Bareback
Our first introduction of this trio stated, "Good things come in threes". Is this true? You'll recall our original Kinky Angels were a group of four and then grew in number. Originally the Musketeers were three and then grew to four.This trio will eventually be enhanced with Jim Durden who, regrettably, could not make it to Columbia. This group was formed based on looks, size, and the bond that they formed together. Here is your first taste of the three of them. Soon this thrilling threesome will become a fabulous foursome in a scene with Jim.
+ Pip Caulfield, Sven Basquiat & Kirk Gauguin Bareback Fuck Fest