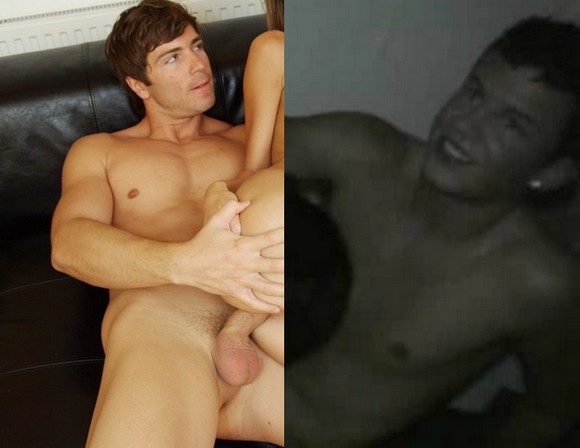 Dudetube discovered this straight porn clip featuring Randy Blue model Brett Swanson (he was called Dylan on Corbin Fisher) fucking a girl in a dorm room. Brett Swanson bottoms in most of Randy Blue's and Corbin Fisher's videos (I think he topped at CF once). I thought he's gay, obviously I'm wrong.
Is he joining those former bottom gay porn stars like Etienne Pauliac, TJ Cummings and Kevin Falk to straight porn?
Speaking of ex-Bel Ami model Etienne Pauliac, I've posted a picture of him doing straight porn before but I just found some video clips of him fucking his girlfriend, porn star Nessa Devil. I think he still looks SO HOT! Actually I like his hair style now than in his gay porn videos. He's still one of the hottest Bel Ami models for me.
+ Watch Brett Swanson's Gay Porn Videos
+ Watch Etienne Pauliac's Gay Porn Videos
+ More Sex Videos of Etienne Pauliac and his girlfriend Nessa Devil