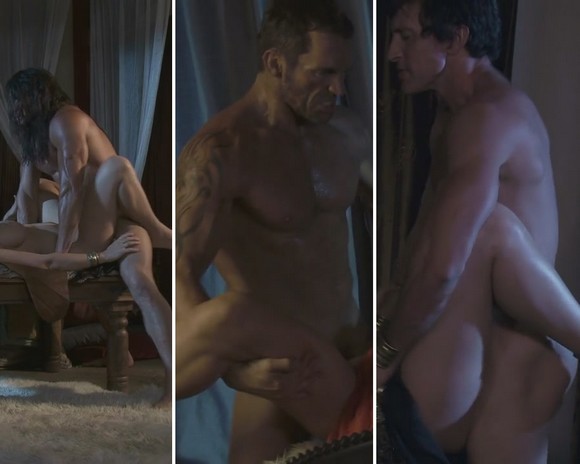 This new big budget straight porn movie, Spartacus MMXII: The Beginning has gained a lot of attentions from gay audience, check out my previous posts: Straight Porn I Want To Watch! – SPARTACUS XXX and Watch Softcore Preview of Spartacus MMXII The Beginning. This straight porn might have more muscular and shirtless men in the cast than some gay porn 😉
It also features two former gay porn stars Tony De Sergio and TJ Cummings (Nick Steel). And the leading role of Spartacus is played by the hot director, porn star Marcus London, himself.
And you don't have to wait anymore, Spartacus MMXII: The Beginning 2-disc set DVD is now available online!
They are also in talks to possibly do the full blown gay version of Spartacus!