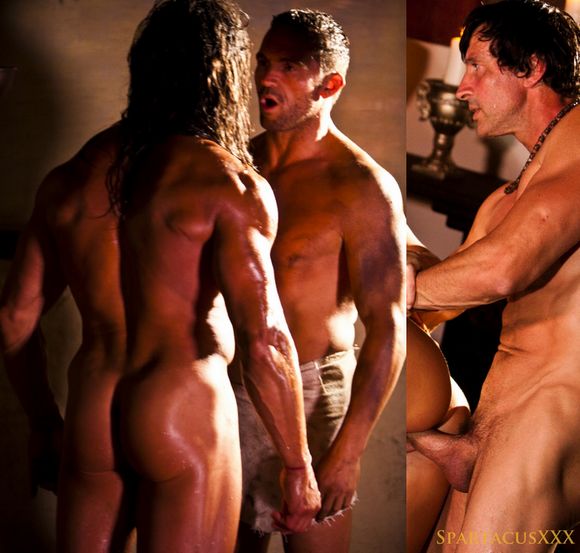 Spartacus XXX is a straight porn project by two very hot straight porn stars Marcus London and Tommy Gunn. I'm amazed by the production value and detail they put into this porn epic! And let's face it. This time the different between this porn parody and the original Spartacus: Blood and Sand and Spartacus: Gods of the Arena is not much. Those two Starz series are already a softcore porn with full frontal nudity and characters having sex every 15 minutes 😉
The preview images above really caught my attention. With its gladiator-theme porn, I'm pretty sure there are gonna be lots of naked and shirtless muscle men in this straight porn movie than some gay porn 😛
Marcus London and Tommy Gunn play the leading roles of Spartacus and Crixus. Tony De Sergio who plays Batiatus in this movie was gay porn actor Jay Alexander. He bottomed in Billy Herrington's Summer Trophies and The General's Son. And TJ Cummings who plays Vero was bottom porn star Nick Steel. He used to get fucked by Spike's huge cock in Virgin No More. I also like the scene he bottoms in hot group sex from a movie Hard To Hold.
UPDATE: Good news from Mr. Marcus London:
Glad to see people appreciate the months of work that went it to the making this amazing movie. Our plan was to put 3 gay scenes in to the movie using the best gays stars in the biz and have them as important characters like Barca. In fact he did agree to be in this movie and we were in talks with his agents, but the companies that are to distribute the movie were worried that gay content in this movie would be hard to sell and would confuse the market place as to who the production is aimed at. Also they were concerned that stars might have reason to sue due to having the actor Antonio (Barca) in a movie so similar to theirs.

But I can promise this. In The Rise of Crixus, the 2nd part to this movie you will see gay scenes, you will see a tranny scene and it will be more violent and crazy than anything ever before.
Now I REALLY need to know who's the gay porn star who agreed to be in this movie 😉
MEN OF SPARTACUS XXX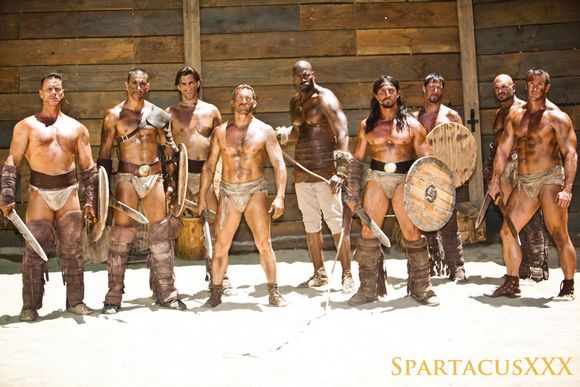 Marcus London – Spartacus
Tommy Gunn – Crixus
Tony De Sergio – Batiatus
T J Cummings – Vero
Lucus Stone – Doctore
V D – Scapular
Nacho Vidal – Legatus
Ben English – Octavious
Brad Armstrong – Marcus Claudius
Reno – Androcoles
Kyle Stone – Decimus
Marco Rivera – Marco
Jack Vegas – Gladiator
Shane – Gladiator
Xavier – Gladiator
Jack Lawrence – Alvinius
Eric Masterson – Roman solider
Corey – Roman solider
Jack Vegas – Roman solider