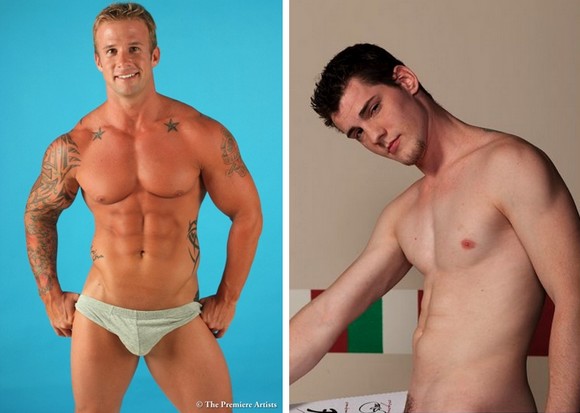 Gawker broke the news about Jet Set Production filming Getting Levi's Johnson this weekend. It's a porn parody to Levi Johnson's Playgirl shoot. Chris Steele describes the movie: It is a parody and the story follows our character Levi from his Fleshbot award, to his Peanut commercial, to his Vanity Flair photo shoot, flashes back to his days as a hockey player in Alaska and finally to his spread in Play Dude. The movie will be available in February or March.
The role of Levi Johnson is played by porn newcomer Casey (pictured right). Casey also starred in upcoming Pizza Boy GangBang).
Other cast members of Getting Levi's Johnson include: Mark Dalton, Brent Corrigan, Diesel Washington, Jesse Santana, Dallas Reeves, Landon Mycles, Luke Marcum and Tommy G plus straight female star, Lisa Ann.
Bad news from press release: In the scene, Mark Dalton uses his gorgeous body, dick and ass to try and seduce "Levi" Translation >> After nearly three year absence, Mark Dalton still only jerks off in gay porn movie. The same thing he did in Falcon's Super Soaked 3 years ago. Boring…
The press release also mentions that a scene with Brent Corrigan and Casey, directed by Chris Steele was shot today. (Corrigan was directed by Steele a few years ago in Falcon's, Velvet Mafia)
From Vincent Lambert: Diesel Washington hinted to Unzipped.net that he will be in the movie as Levi's bodyguard (he'll also be topping adorable Jesse Santana!).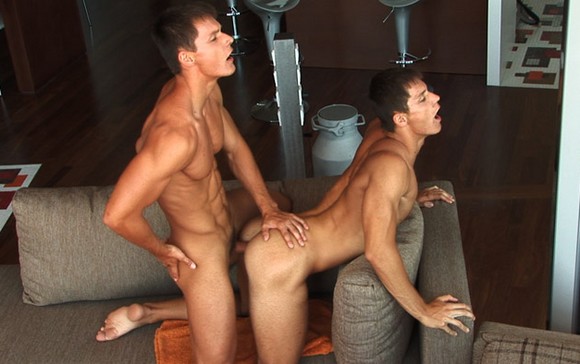 This must be the most controversial video ever from Bel Ami. They announce via iBelAmi NEWS: 19-year-old identical twins, Milo and Elijah Peters go all the way and Condom Free. We saw them touching each other, sucking each other's cock and eating each other's cum. And you will see them fuck each other bareback, the episode will be released before Christmas. [More preview at iBelAmi NEWS]
Check out Elijah and Milo Peters' previous videos – Brandon Manilow & Manuel Rios Fuck The Twins | Dolph Lambert Fucks The Twins | Trevor Yates Fucks The Twins
While Chris Steele and his Jet Set Men team are working on Levi Johnson porn parody. Randy Blue model Reese Rideout just released a parody video of his own. His Twilight / New Moon parody is hilarious!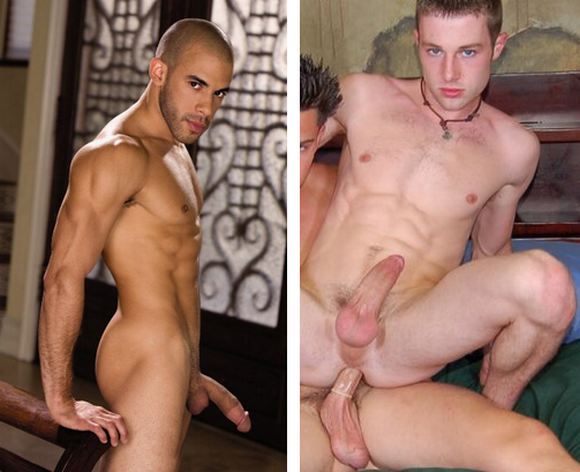 Quick update from Gay Porn Gossip's twitter: BREAKING NEWS: @AustinWilde and @KurtWildxxx to star in Raging Stallion's new video – The Wild Bunch filming in January '10
Well, looks like bottom boy Kurt Wild is still going strong in gay porn after his appearance on Tyra Banks Show. My big question is WEHT AARON JAMES??? Is this guy just drop off the face of the Earth?