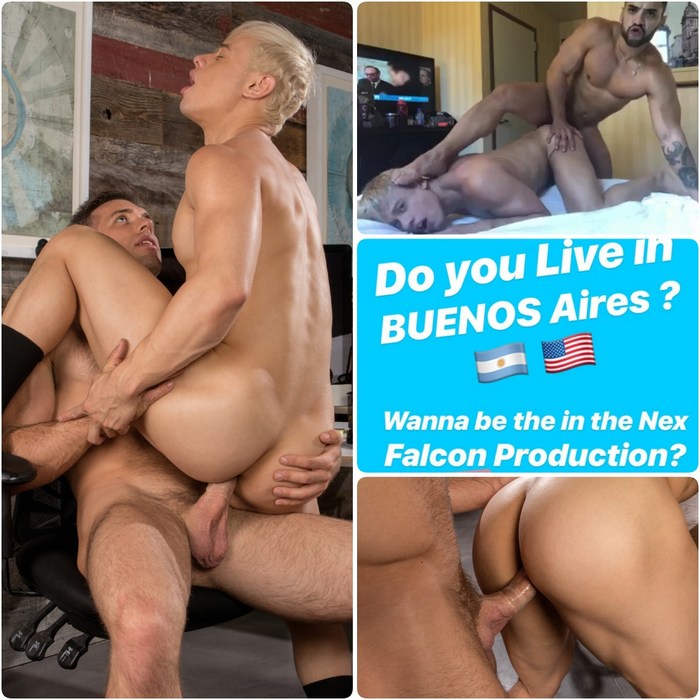 Falcon exclusive gay porn star Alam Wernik just posted this message on his Instagram story: "Wanna Be a Porn Star, Do you live in Buenos Aires? Wanna be in the next Falcon production? DM me" So it looks like after shooting gay porn in Prague last summer, Falcon Studios' next destination will be Argentina. Hope they will find some hot Argentinean hunks to star in the movie. What do you think?
This week, you can also watch Alam in the first sex scene from Falcon's latest gay porn movie WORK IT UP. In this hot video, Alam Wernik gets his bubble butt fucked by Alex Mecum. And don't forget to check out Alam Wernik's bareback sex tapes on JustFor.Fans and 4My.Fans.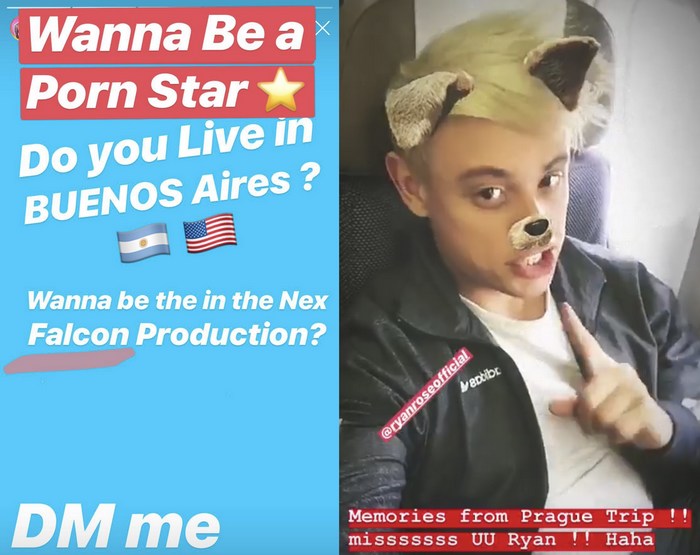 Alam Wernik is looking for models in Buenos Aires who want to be in next Falcon production.
+ Watch Gay Porn Star Alam Wernik's Bareback Sex Videos on JustFor.Fans
+ Watch Gay Porn Star Alam Wernik's Bareback Sex Videos on 4My.Fans
+ Check Out Gay Porn Stars & Hot Guys' Sex Tapes On JUSTFOR.FANS
+ Alex Mecum Fucks Alam Wernik [Coming September 7]
+ Pierce Paris Fucks Devin Franco [Coming September 14]
+ Alam Wernik Bottoms For Mateo Fernandez [Coming September 21]
+ Woody Fox Fucks Devin Franco [Coming September 28]