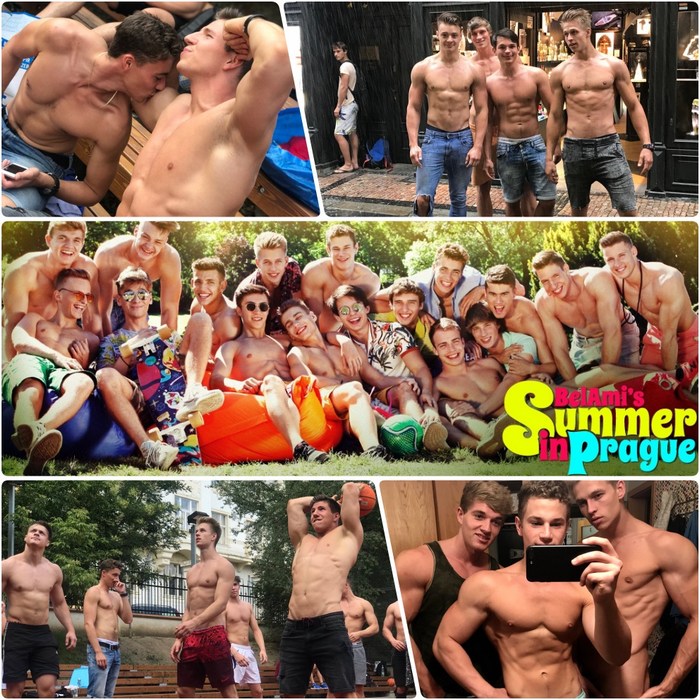 If you enjoyed the BelAmi Boys Back In Africa LIVE last February, BelAmi is now doing that live chat event again, this time it's BelAmi Summer In Prague. Be sure to follow multiple BelAmi gay porn stars like Jon Kael, Jerome Exupery, Nils Tatum, Pip Caulfield, Serge Cavalli along with newcomers Mario Texeira, Matthieu Pique, Niko Vangelis, Paul Cassidy, Ashton Montana, Cristiano Cruzo, Derek Caravaggio, Elio Chalamet, Frederick Perin, Hans Lagerfeld, and Jorik Tautou as they do live cam shows on Flirt4Free. Members of BelAmiOnline.com will also get a weekly free cam show. This Sunday July 15th show will be a threesome featuring Pip Caulfield, Elio Chalamet & Jorik Tautou at 3-5pm EST.
Don't forget to watch hot new sex scene where hot gay porn star Nils Tatum cums while getting fucked raw by Antony Lorca.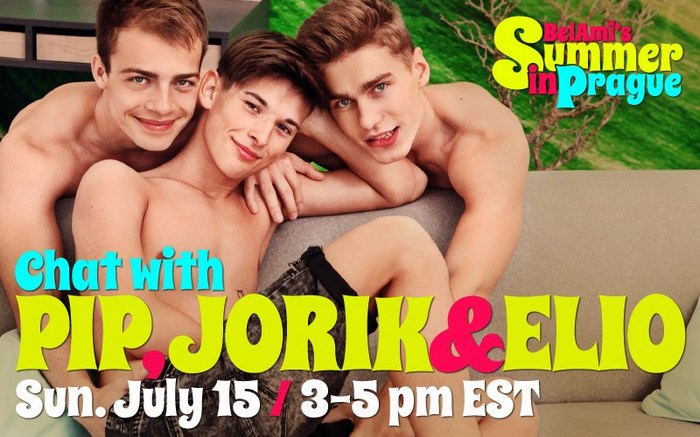 Free Chat With Pip Caulfield, Elio Chalamet & Jorik Tautou – Sunday July 15th 3-5pm EST on BELAMIONLINE.COM and FLIRT4FREE.COM
To keep in with our summer theme, we have decided to bring you this scene filmed on sunny Mykonos between Antony Lorca and Nils Tatum. The scene is already on the DVD 'My name is Nils' so we felt that you also deserved to see it here online. If any of you ever wanted a lesson on what you can do with an ice cube, then this is our response to you. Just wait for a steamy hot day and start rubbing it all over Nils until he gets so turned on that he is begging you to fuck him…. or at least that is how it works if you are Antony Lorca. We hope that you enjoy this summer special with 2 of our hottest guys.
+ Antony Lorca Fucks The Cum Out of Nils Tatum