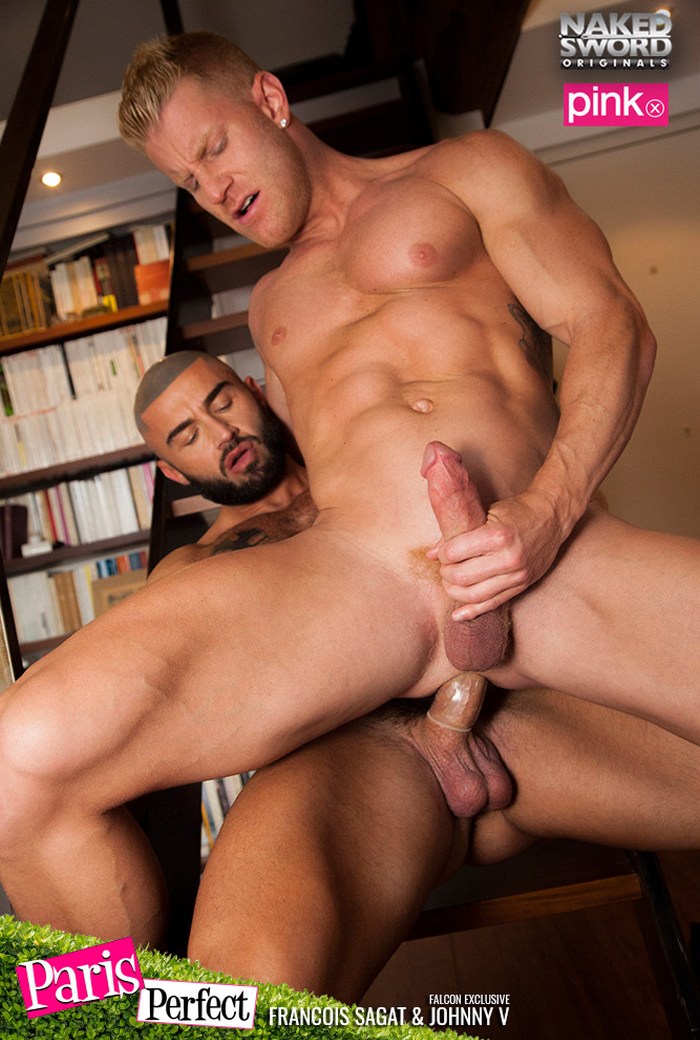 I'm so happy that legendary gay porn star Francois Sagat has decided to return to porn. And even happier when I got a chance to meet him in person on the set of mr. Pam's Paris Perfect in France back in September. He was shooting a sex scene with one of my favorite gay porn stars Johnny V. I already posted some behind the scenes video clip on Snapchat. Of course, that's just a sneak peek.
That scene is now online, the hot video where gay porn star Francois Sagat and bodybuilder Johnny V take turns fucking each other's muscled butt. Enjoy it, and come back to Queer Me Now this Black Friday for the exclusive behind the scenes documentary that will take you from start to finish the filming of this scene in Paris.
Gay Porn Stars Francois Sagat and Johnny V Fuck Each Other's Muscled Butt in PARIS PERFECT #GayPorn @SagatFrancois @mrPam @johnnyv_muscle @Naked_Sword

MORE ? (https://t.co/SNaKx9ExBv) pic.twitter.com/nJBxvS4lMr

— Queer Me Now (@QueerMeNow) November 22, 2017
Dumped and disillusioned with San Francisco, Colton Grey convinces his best friend Johnny V to join him on an all-expense paid trip to Paris. Fourteen hours later the young Americans land only to discover that the card Colton swiped from his Ex can't be used to rent a hotel room. While Johnny cruises Grindr, Colton tries to figure out what to do next, and "voila" his problem is solved! A handsome Driver/Valet (Theo Ford) approaches Colton and addresses him as "Mr. Ferrand," explaining that his limo is waiting to take them to his Penthouse. Ready for anything, Colton plays along, promising to text Johnny the address so Johnny can go make his first French connection. Using his phone to navigate the twisted streets of Paris, Johnny finds his trick's apartment. The door opens and SCORE! The guy (Francois Sagat) is even hotter than his pic. In minutes they are naked, tongues exploring ripped abs and thick cocks. After a furious flip-flop-fuck Johnny returns to the foreign streets only to have a French thug race by and swipe his phone right out of his hands, leaving him lost and stranded. Merde!
+ Francois Sagat and Johnny V Flip-Fuck in PARIS PERFECT Episode 2
+ More of Francois Sagat | Johnny V