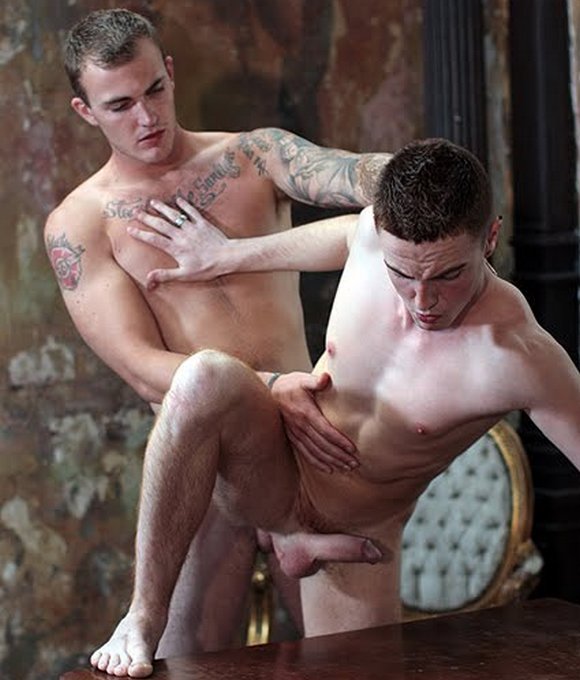 Director Mike Esser started Australian porn company Alphamales Studios (Dream On Straight Boy, Aussie Bums, Twisted Web) back in 2005 in Sydney. Now he's in London with the brand new Hot Spunks Studios in association with Eurocreme.
Last month he shot a new movie titled Addicted with the cast of HOT British porn stars we saw on UK Naked Men and Men At Play such as Paddy O'Brian (aka Patrick O'Brian, Patrick O'Brien), Dean Monroe, Jay Roberts, Seth Roberts, Isaac Jones and Brice Farmer.
He shared lots of behind the scenes stuffs on his blog Alphamales Mike. They were joined by one American porn star Christian Wilde. How come? Last May, Men of Porn reported that Christian Wilde is on a holiday in Europe until November. He needs the money to fund his trip.
And from the behind the scenes picture above, you can see Christian Wilde fucking cutie JP Dubois. Remember the wall in the background? This movie was filmed in the same location as the Oscar-nominated movie The King's Speech, Amy Winehouse's music video Rehab and the scene Carioca Fucks Kurt Rogers by UK Naked Men.