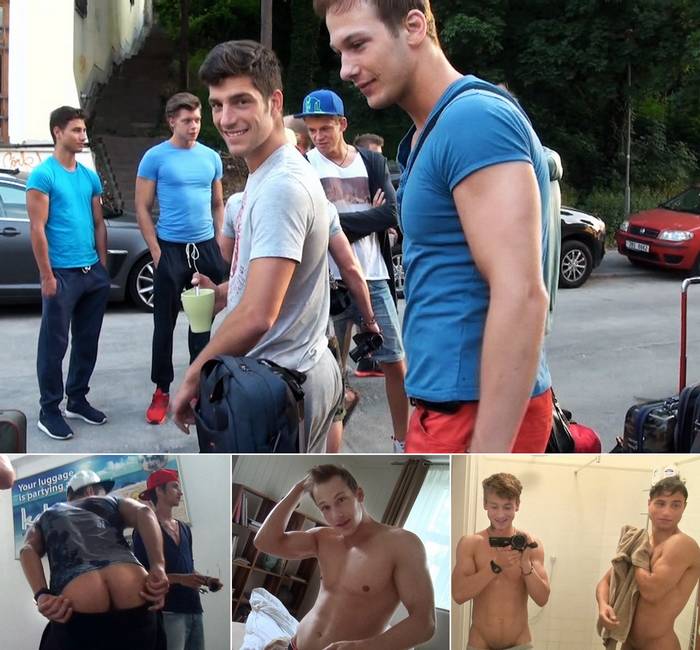 Last year BELAMIONLINE.COM took their gorgeous gay porn stars to Greece and shooting porn in Mykonos. I posted some behind the scenes pictures here, here, here, and here. Today BelAmi just released the first video of its 19-part documentary series called Greek Salad on their website. I love the candid format like this that show these sexy BelAmi models preparing for their trip to Greece.
Starting in June we will have our big summer season and at it's heart will be the new series Last Summer in Greece. During the production Kevin and Adam filmed this day by day look at one of our big productions. Hundreds and hundreds of hours of footage was then viewed and turned by Mel Roberts into this 19 part documentary series Greek Salad. Today we have a look at the boys preparing for the big travel day. 100% real and candid, this is a day in the life of BelAmi.
Can't wait for BelAmi's big summer porn series Last Summer in Greece starting this June!