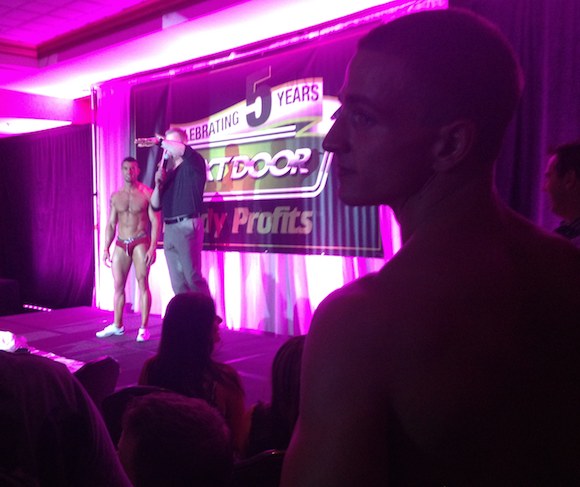 I covered this event last year using pictures and videos from someone else who attended the Phoenix Forum. But this year I was there at this sexy Fund Raiser event by NEXT DOOR STUDIOS and now I have some exclusive pictures and videos for you guys.
The event had more than a dozen porn models from Next Door Studios and adult modeling agencies: Baileey's Productions, FabScout, Pacific Blue Agency, and Adult Models USA with a special auction that allows fans to support the "Until There's A Cure" foundation by purchasing the underwear of the gay adult performers.
I would say Austin Wilde and Anthony Romero had the sexiest dance number while Rod Daily and James Huntsman had the funniest.
The coolest moment of the night is definitely when Dylan Roberts jumped on the stage and auctioned his own underwear along with his best buddy Marcus Mojo, isn't that cute?
What I learned: Go-go dancing is a lot harder than it looks. Some models had problem taking of their pants (and stayed sexy).
By the end of that night, I've got two underwear offerings. Guys from MEN.COM and Tim Valenti of NAKEDSWORD.COM offered those underwears they won from the auction to me. Thank you. But I thought those two underwear should have proper owners with underwear fetish. But thank you.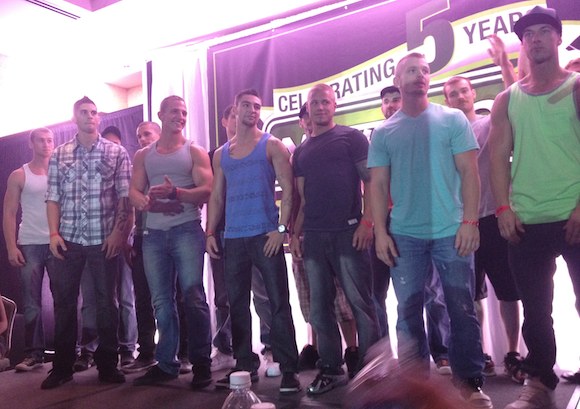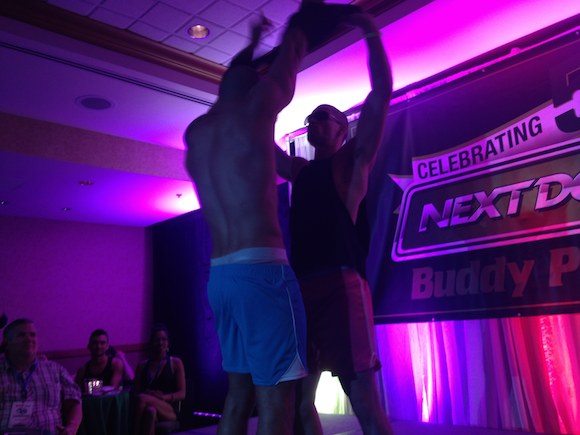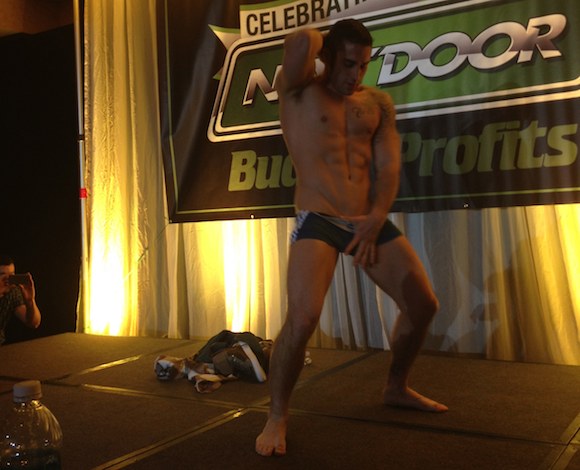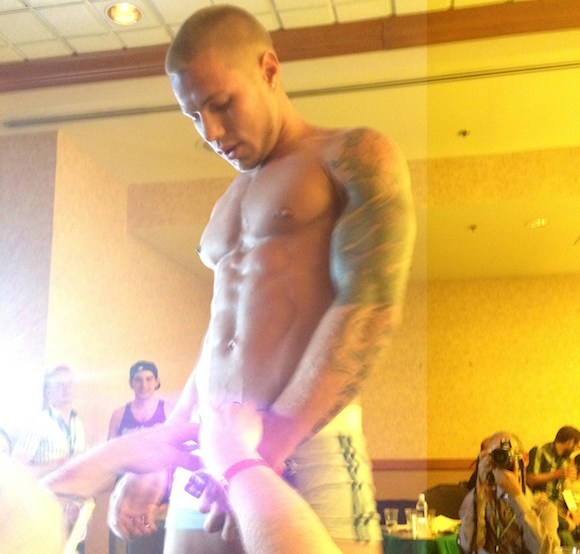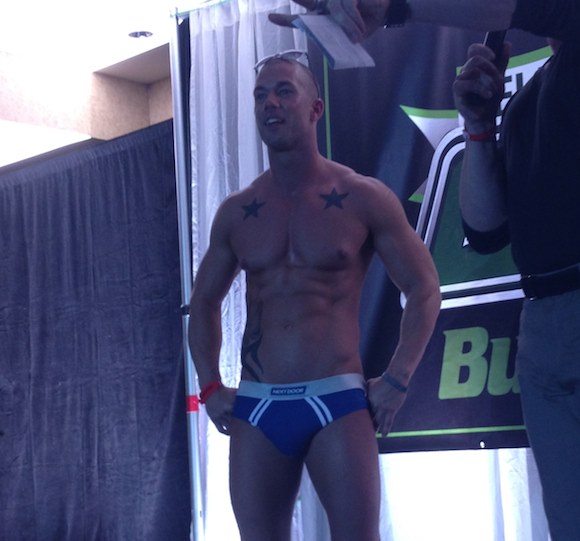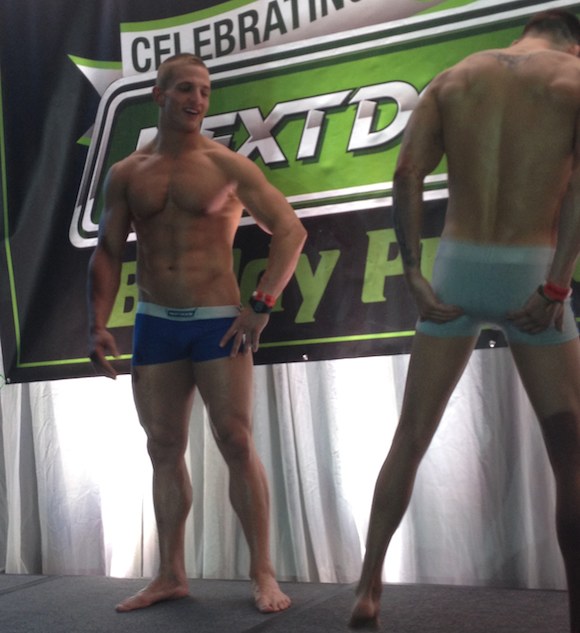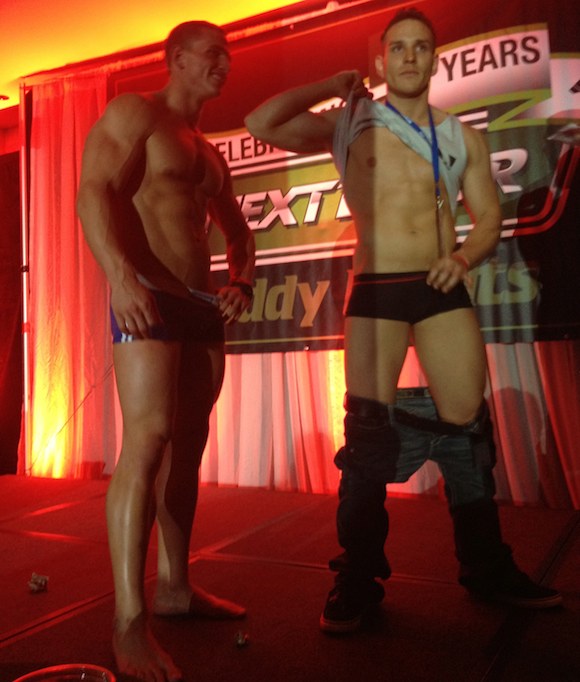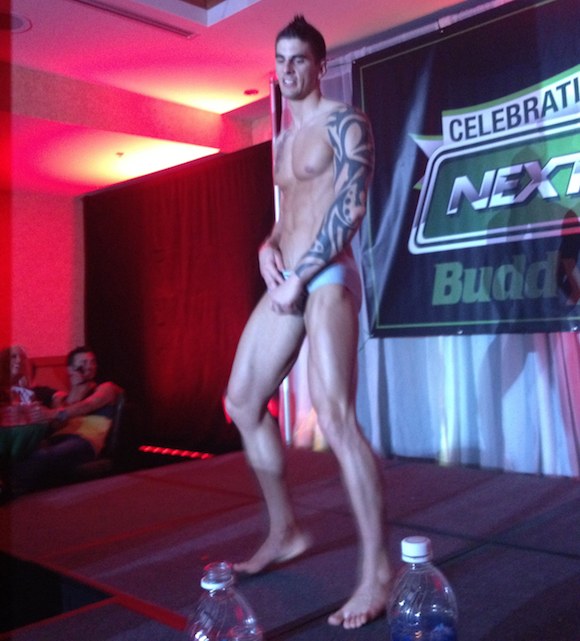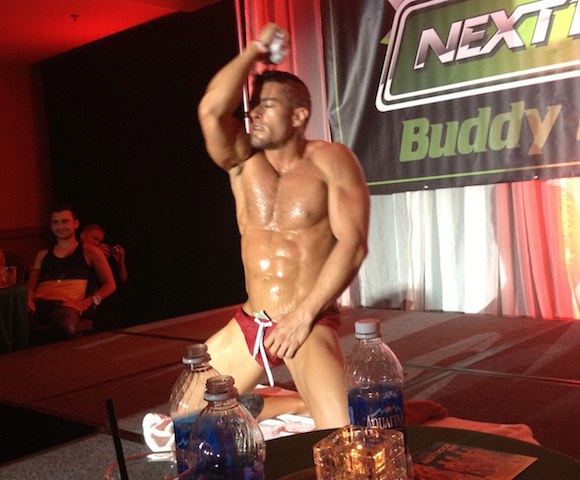 + CODY CUMMINGS | MARCUS MOJO | SAMUEL O'TOOLE | ROD DAILY | AUSTIN WILDE