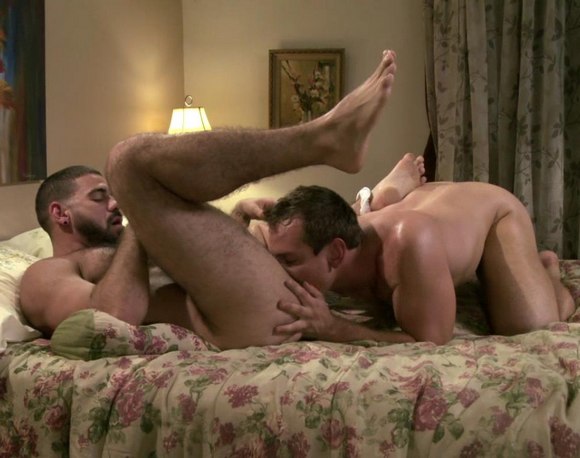 I first published the exclusive photo set from this scene Ricky Larkin getting fucked by Dylan Roberts last month. For his fans, the wait is over. Rock Candy Films just released the video Ricky's First Bottom where you can watch Ricky Larkin gets his hairy ass fucked for the first time.
Masculine Ricky Larkin bottoms for the first time (on screen or off), with gorgeous Dylan Roberts in this intense, passionate lovemaking scene. Shot in real time with no interruptions, Rock Candy Films beautifully captures every moment as muscular, hairy Ricky experiences the thrill of "opening up" to another man. A once-in-a-lifetime viewing experience for any fan of erotic gay cinema.
If you are a fan of Dylan Roberts, he's doing live cam show on Randy Blue.