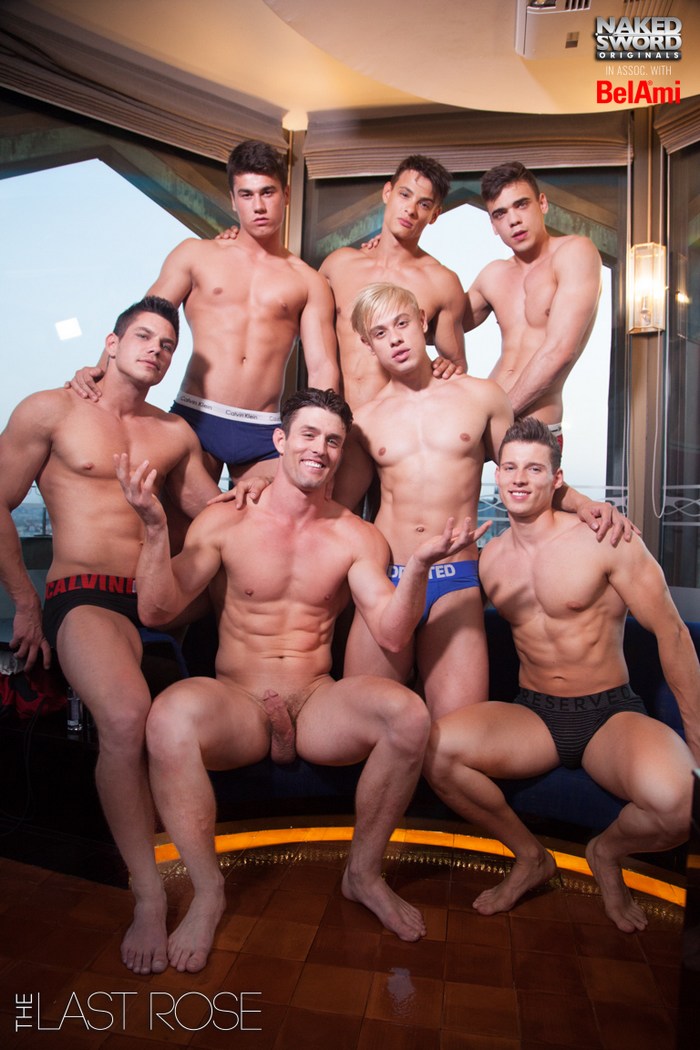 Are you ready for the premiere of NakedSword / BelAmi upcoming gay porn movie THE LAST ROSE? Gay porn stars Ryan Rose, Alam Wernik, Damon Heart have sex with five BelAmi models Adam Archuleta, Serge Cavalli, Jon Kael, Andrei Karenin & Joaquin Arrenas.
You can watch the full XXX trailer of THE LAST ROSE, Ryan Rose's final porn movie, below.
At a turning point and tormented by an uncertain future, Ryan Rose follows his Instagram obsession Alam Wernik to Prague. Through the eye of his camera lens he stalks the young social media star who seems to have a fondness for roses and handsome European men. Ryan often finds himself distracted by beautiful faces, chiseled bodies, and enormous uncut cocks, but the sight of a single rose always brings him back to Alam, his primary obsession. Will Ryan find true love in Prague or will he move onto the next chapter of his life and pass Alam The Last Rose?