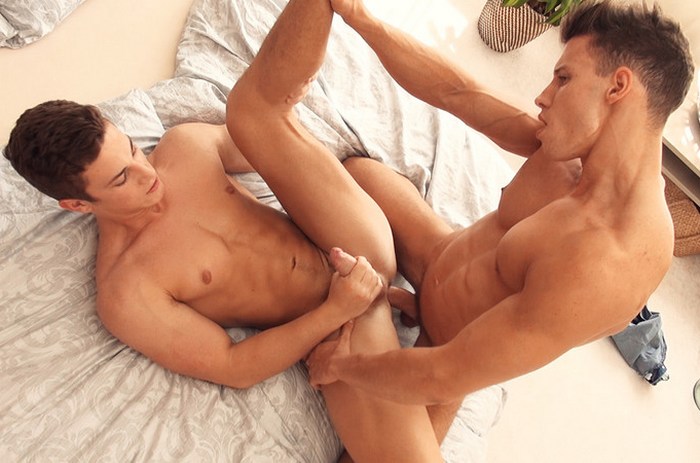 Flirt 4 Free cam hunk Yannis Paluan made hiss gay porn debut on BelAmi bottoming for Nils Tatum last month. Now you can watch his second sex scene and I'm glad that he also bottoms in this one, Yannis Paluan gets fucked raw by hottie Jon Kael. Both guys have amazing bodies! And don't miss: Jim Durden fucks Tom Rogers and the photo set of newcomer Riff Dornan.
+ Yannis Paluan On FLIRT 4 FREE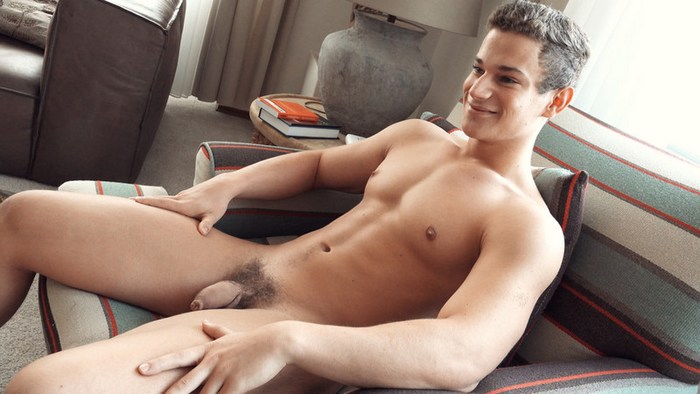 By now you are all probably at least aware of Yannis from his work on BelAmiChat, or from his BelAmi Christmas episode with Nils Tatum, so we would like to start the new year getting to know him a bit better. This interview is great in so many ways, firstly, Yannis is charming and sexy, cute and funny, and secondly, it didn't require any translation at all as Yannis is quite proficient in English. Yannis will be back with us at the end of the month in his debut FreshMen scene together with Jon Kael.
+ Yannis Paluan Naked Interview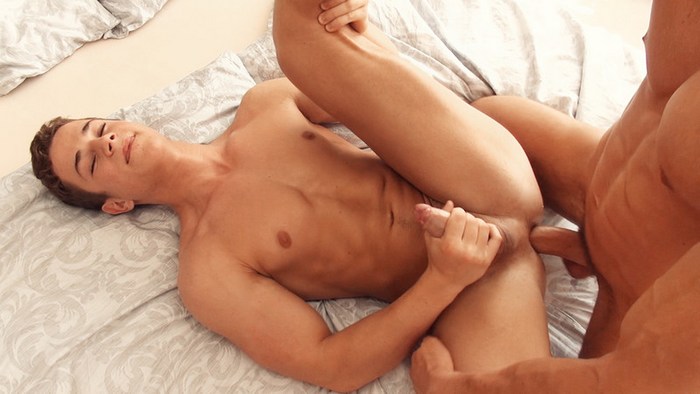 Our introduction of Yannis Paluan continues as we pair him with the more experienced Jon Kael. Social Media can lead to sexual synergy. Both boys got to know each other through an online fitness website with their relationship moving from the chatroom to the bedroom. This is Yannis' first scene in which he demonstrates his affinity for fucking and an evident enthusiasm over being rimmed. Yannis' enthusiasm is reciprocated by Jon with a no holds barred fucking that soon has Yannis moaning in pleasure.
+ Yannis Paluan Bottoms For Jon Kael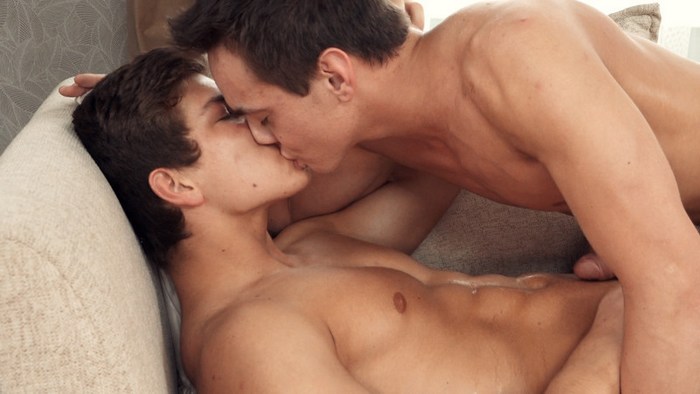 Your mother warned you to stay away from the bad boys. But what can you do when the bad boys are the best fucks? Tom and Jim both fall into the "bad boy" category. We find them the day after Tom got into an altercation at a club the previous night. Fortunately, Tom is the evident winner of this scuffle as his injuries seem to be limited to a slightly bruised cheek and a sexy, husky voice. The boosted testosterone makes him eager for another, more pleasure-oriented conquest and his "opponent" is Jim whom he engages in a wrestling match to see who bottoms. Once again, Tom is the victor and Jim must plead for his turn to be on top. Fortunately, Tom is magnanimous in victory. Even bad boys like good fucks.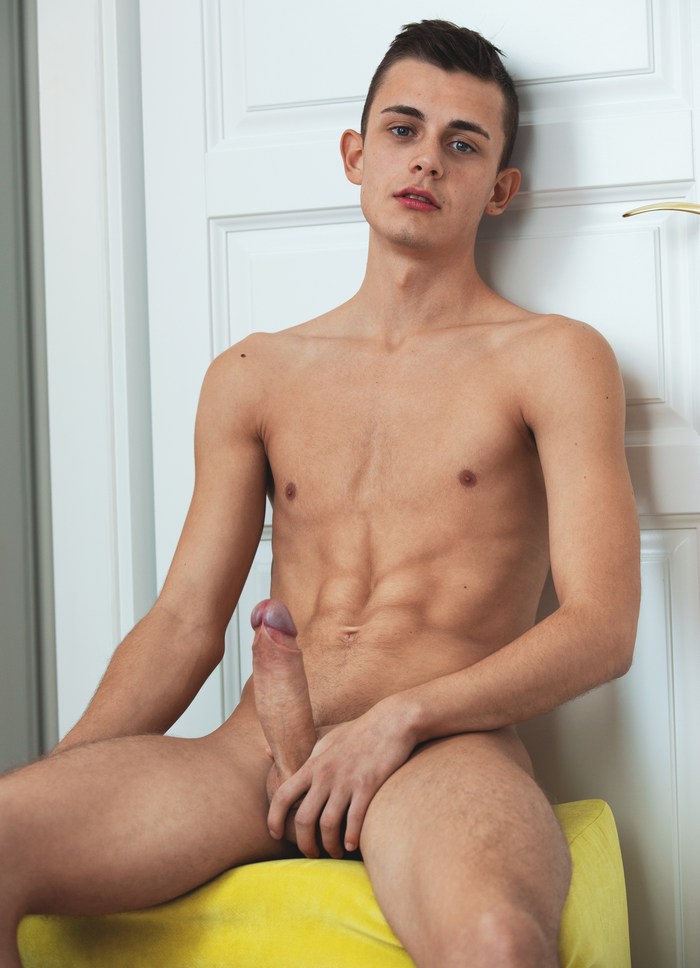 The new guys are coming fast and furious and we have a lot for you to meet before you see their first scenes. Today we have Hungarian newcomer Riff Donan. You'll see Riff's first scenes in February and March with Bastian Duffy and Alan Mosca respectively. You'll be seeing a lot more of Riff.