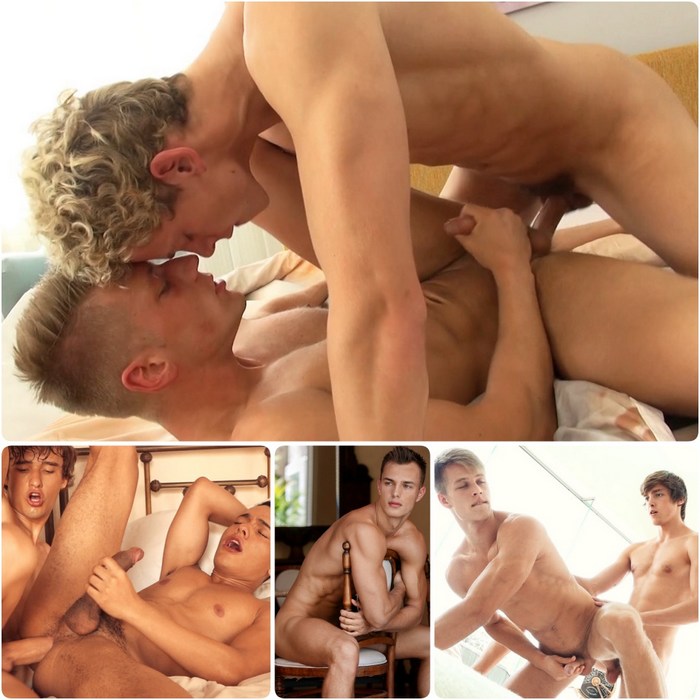 This BelAmi's newcomer Rick Palmer made his porn debut on FRESHMEN last month getting DP'd by Jim Durden & Kirk Gauguin. Now he makes his first appearance on the main BELAMIONLINE.COM site, this time Rick Palmer cums while getting fucked raw by Jerome Exupery.
You can also check out some previews from the latest Viva Colombia update from FRESHMEN below.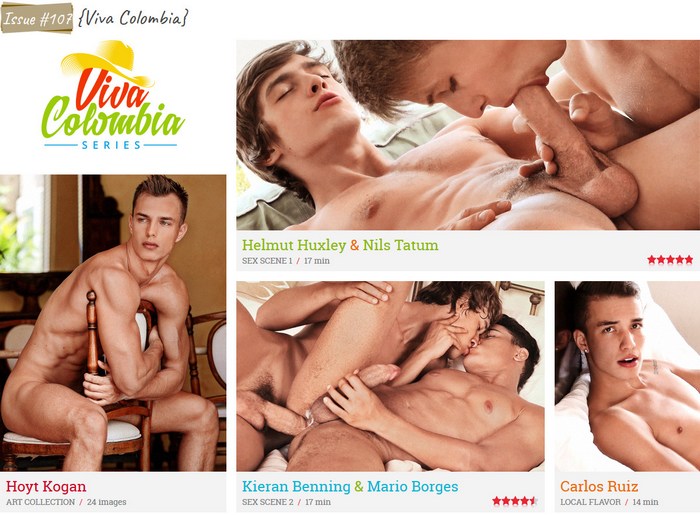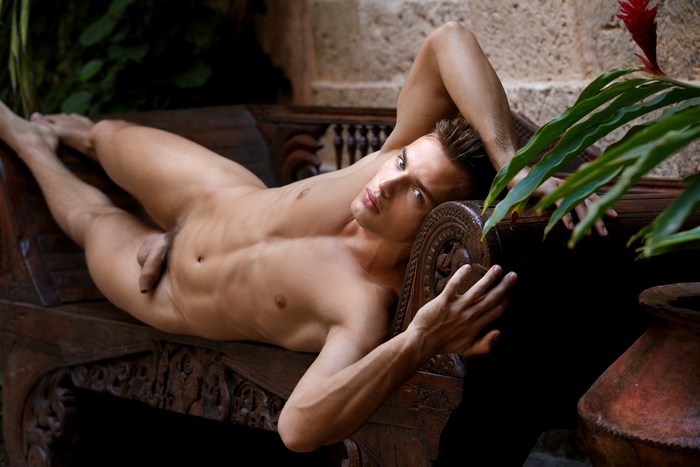 Our images this week comes from Hoyt Kogan, our resident supermodel. This is our penultimate Columbian set, so you see we saved the best for last. Our last set will feature Kirk next week in a predominantly Columbian edition.
Poor Helmut. He's once again confronted with the task of explaining that his relationship with Jerome is not exclusive and that he is free to play around. Fortunately for him, Nils is much more interested in putting Helmut's cock down his throat and in his ass then he is with the intricacies of their relationship. Nils and Helmut are at the top of our popularity list of our current boys, so we hope you don't mind some Africa in our Columbia.
+ Helmut Huxley Fucks Nils Tatum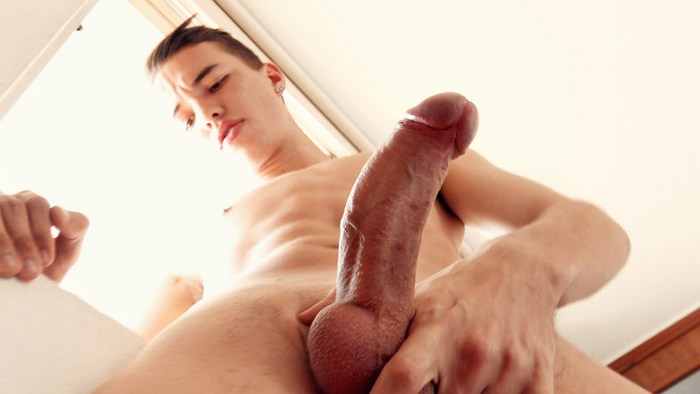 Carlos Ruiz is our final Columbian from our Viva Columbia shoot. While his fitness level might not match the other boys, he does have a sexy "boy next door" appeal.
Our second scene has a distinctly Columbian flavour as Keiran Benning takes on Mario Borges. More accurately, Mario takes on Kieran's fat dick. A commonality among our Hungarian boys is their ability to take a vigorous fucking. Kieran works up quite a sweat satisfying Mario's desire for a hard pounding.
+ Kieran Benning Fucks Mario Borges
Rick Palmer makes his BelAmiOnline debut today in this scene with Jerome Exupery. Rick is one of our 25 new boys for our 25th anniversary. He first came to our attention over on Freshmen.net where he made his first online appearance being double penetrated by Kirk and Jim last month.
+ Jerome Exupery Fucks The Cum Out of Rick Palmer Bareback
+ More of Rick Palmer | Jerome Exupery