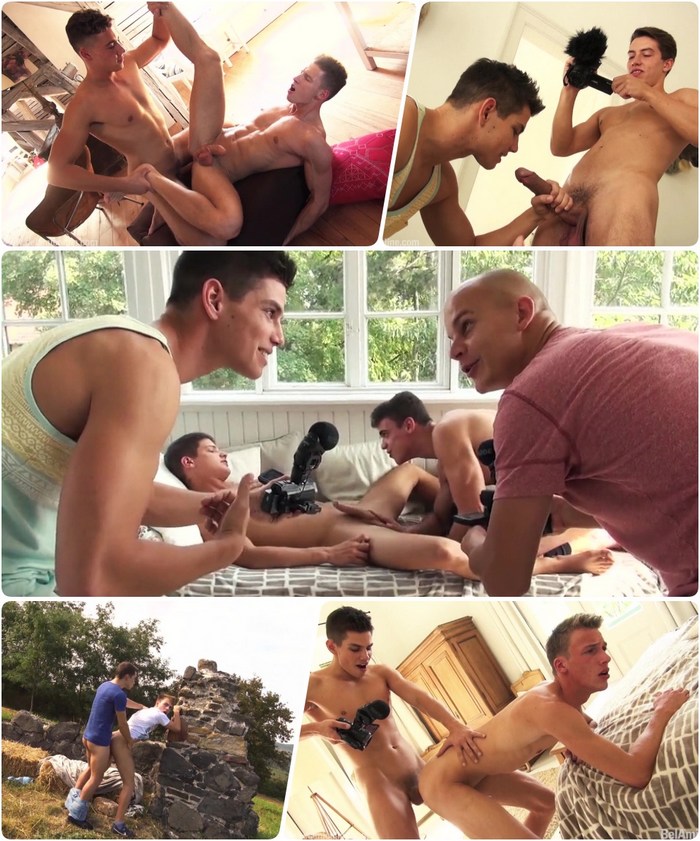 BelAmi just released a preview video of its upcoming gay porn series BOOT CAMP. Starting on November 20th on FRESHMEN.NET. This series will feature multiple gay porn stars like Kevin Warhol, Adam Archuleta, Hoyt Kogan, Helmut Huxley, Jon Kael, Enrique Vera, Pip Caulfield, Mario Texeira, Sven Basquiat, Jim Durden, Kieran Benning, Jarrod Lanvin, Jamie Durrell, Joel Birkin, Danny Defoe, Jerome Exupery, Raphael Nyon, Joaquin Arrenas, Alan Mosca, James Walsh, Daan Jeffries, Bruce Querelle, Jacq Broyard, and Kian O'Connor.
You can watch a sneak peek 1-minute video from BelAmi's Boot Camp series below. The full video is almost 6 minute-long and can be watched on BELAMIONLINE.COM.
As Viva Colombia is drawing to an end, we are happy to present our new Freshmen series 'BootCamp' where all cast and crew are training in something new. Set in the Hungarian countryside, BootCamp is the first major production created and run entirely by director Luke Hamill and production manager Phillipe Gaudin. Similarly to Viva Colombia we follow our group of happy campers as they navigate their way through each day. Each edition of BootCamp equals 1 day of production, with Luke filming the main scenes, Adam taking care of the home videos, and Kevin as our reliable and trusty documentary camera. We've put together this extended preview from the first trip to show you today and you can catch in all starting November 20 on Freshmen.net where you will see Hoyt, Mario, Kieran and Kian in action.
+ Watch 5-Minute Preview Video of BOOT CAMP on BELAMIONLINE.COM