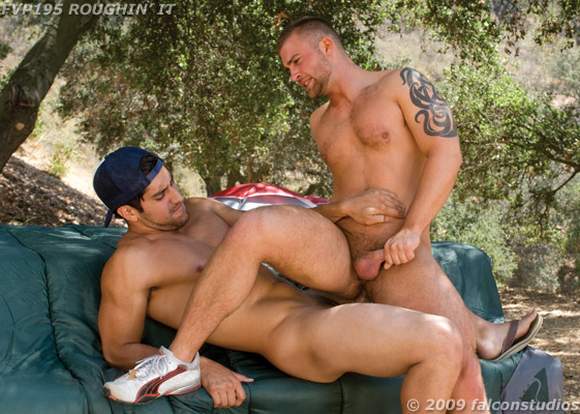 + Falcon Entertainment released another sex scene from ROUGHIN' IT. Watch Tony Capucci Fucks Trent Davis.
+ Jason Ridge Announces Retirement. And his blog is gone.
+ You watched him fuck, now watch Sean Cody Harley aka Simon Dexter in his first stage scene from "Barefoot in the Park".
+ Did you know that Randy Blue hottie Vincent DeSalvo has a blog?
+ I like The Pledgemasters and New Pledgemaster. And now Falcon Studios finished filming The Pledgemasters 3! Derrek Diamond wrote about it on his blog. Derrek's scene partner was Erik Rhodes (yes, he's still doing porn). They fucked in the same house Rob Zombie used for his new Halloween 2 movie.
+ More XXX News CLICK HERE FOR MORE …