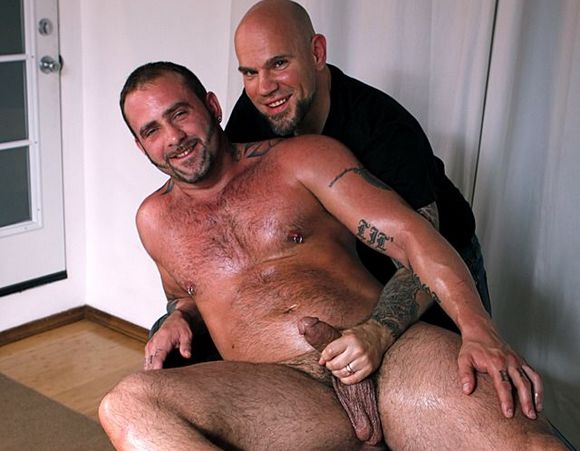 Some of you might recognize Jasun Mark from his days at FRATMEN.TV and FRAT PAD. Now he's a VP of Marketing at Jake Cruise Media (COCKSURE MEN, JAKE CRUISE and SG4GE) and our beloved sexy porn blogger who brings us hot behind the scenes videos and stories.
JAKECRUISE.COM just released Jasun Mark's first ever porn video! Jasun steps in for Jake Cruise and be Jake For A Day. He gave big daddy Max Blake a massage and blow job!
This video also gives Jake Cruise an idea to hold Jake For A Day Contest at his website.