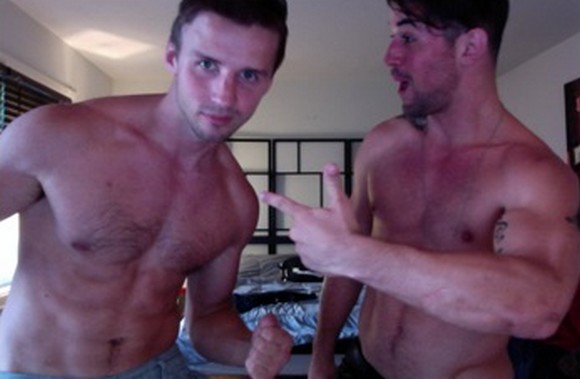 In my previous update, I posted some candid pictures of Paddy O'Brian, Marcus Ruhl, Alex Graham, Jessy Ares and Chris Tyler in San Francisco working with Falcon Studios. They pack many hot gay porn stars in one place and it's gonna get even hotter in SF because it looks like Benjamin Godfre is joining them!
Earlier this month, I broke the news that fashion model Benjamin Godfre is shooting porn with Falcon. You can read more about Godfre / Falcon collaboration here. And he just posted this message on his blog:
I'm going to San Francisco tomorrow and directing a super hot scene with Falcon Studios! Simon Dexter is going to watch my house while I'm gone!
Well, it's a good news that Benjamin Godfre is about to join the hot porn stars in SF but it would be nicer if he would bring Simon Dexter aka former Sean Cody model Harley with him 😉
Below: Benjamin Godfre and Simon Dexter share some pictures of their "bromantic" moments on Twitter @benjamingodfre and @simondexter.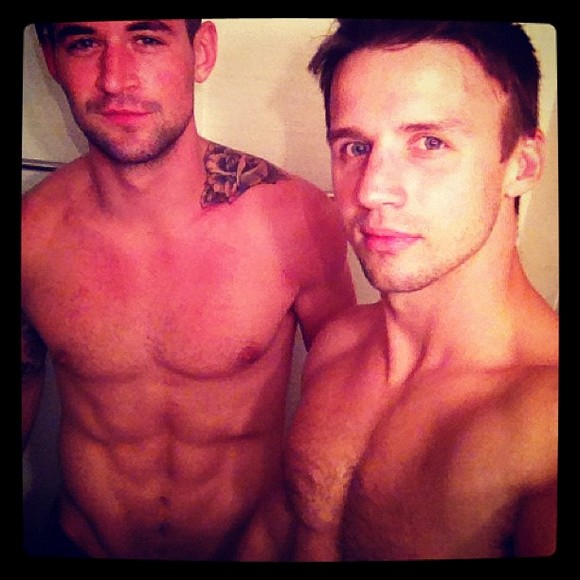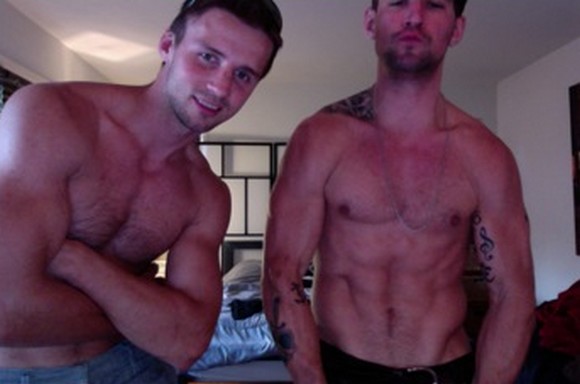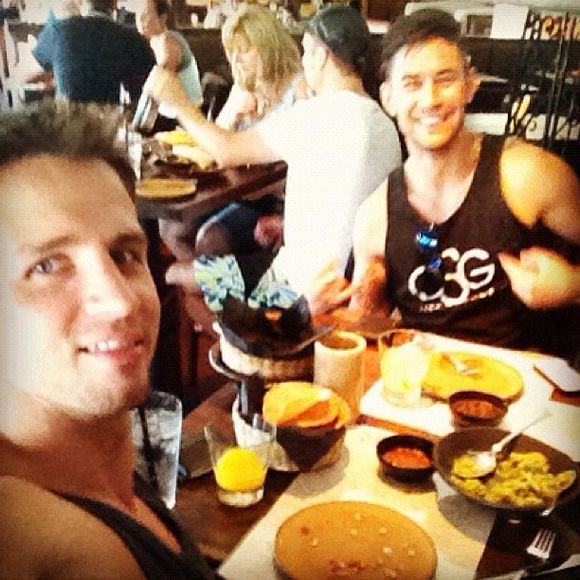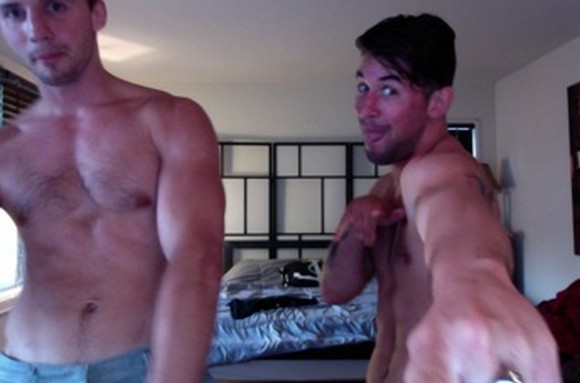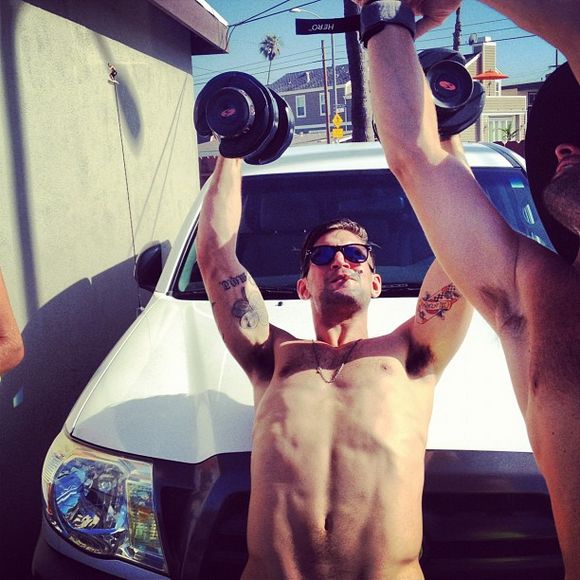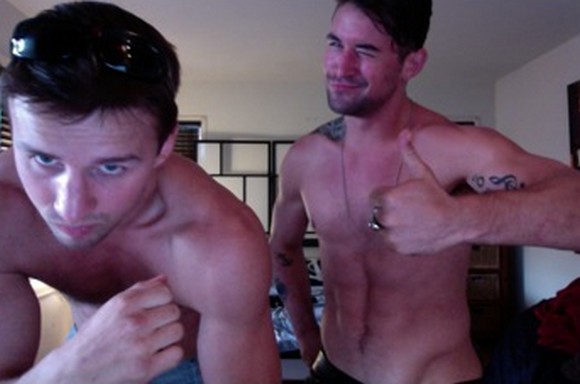 Who's the top and who's the bottom? J/K 😉
+ FALCON STUDIOS | BENJAMINGODFRE.COM
+ Behind The Scenes: PADDY O'BRIAN, MARCUS RUHL and ALEX GRAHAM Are Shooting Porn With Falcon Studios at Naughty Pines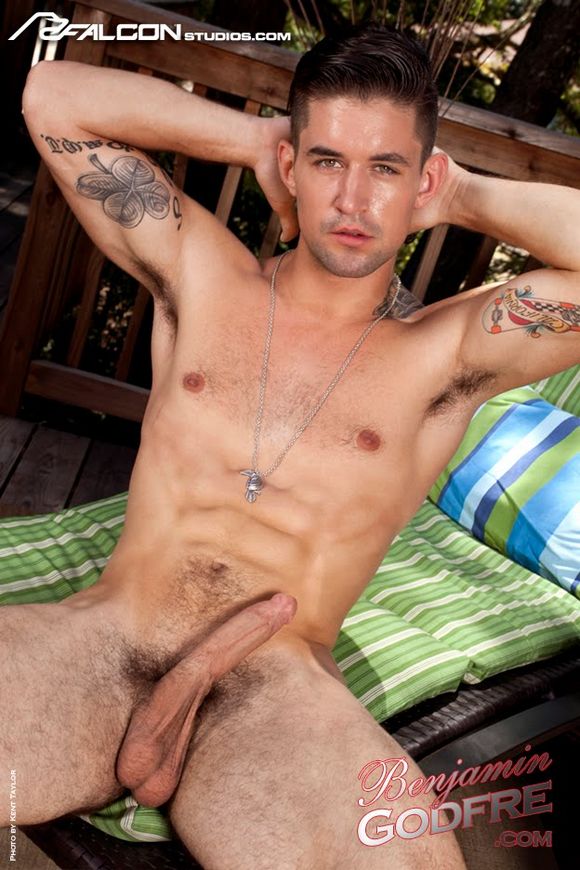 + BENJAMIN GODFRE – From Fashion Model To Falcon Porn Star!
+ Falcon Studios Announces Collaboration with Benjamin Godfre & Watch Him Jerks Off in XXX Teaser Trailer "Erotic Photo Shoot"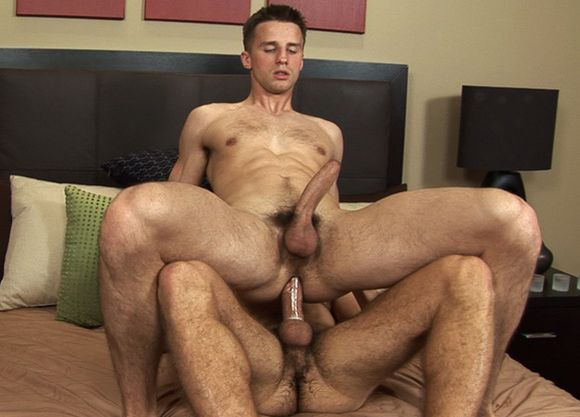 + Simon Dexter (Sean Cody Model Harley)