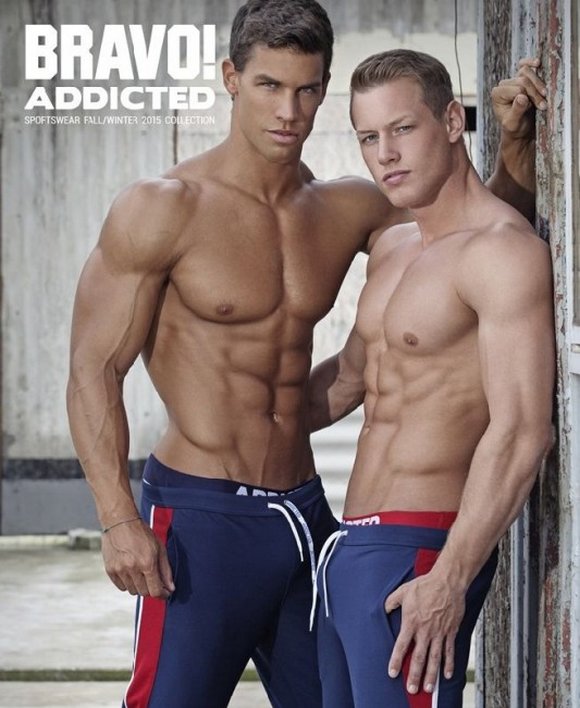 Thank you so much Eric from Sweden for pointing me to this awesome photo set on the website Burbujas de Desco. It's from the Bravo! Addicted Sportswear 2015 campaign featuring hot gay porn stars from BELAMIONLINE.COM.
Check out pictures of sexy and muscular porn stars Kris Evans, Jack Harrer, Andrei Karenin, Brian Jokovich, and Jean-Daniel below. I think these guys are hotter than some mainstream fitness models!
This weekend, Bel Ami also debut the new porn series BELAMI LEGENDS. Every Saturday throughout November, Bel Ami will release a never-before-seen video of their legendary porn stars. Starting today with the scene Dolph Lambert fucks Claude Sorel condom free.