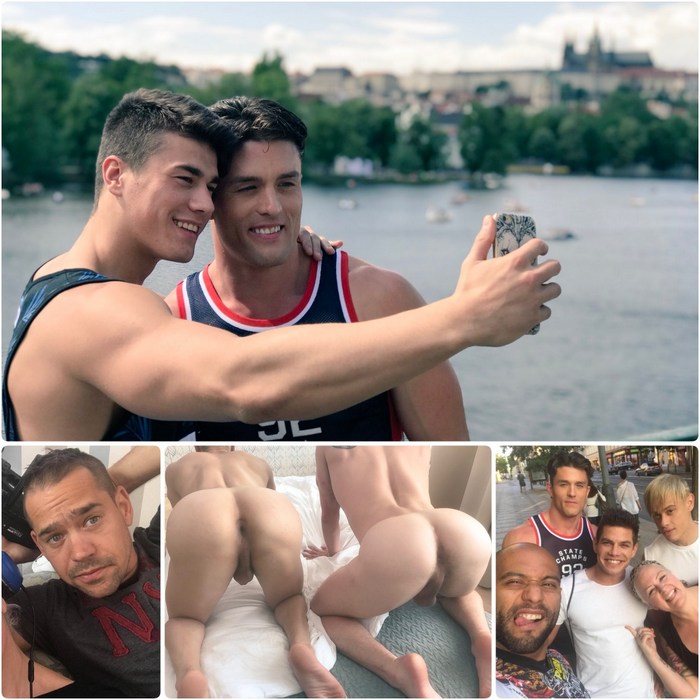 In case you missed the news, mr. Pam and Leo Forte are now in Prague, filming an upcoming gay porn movie The Last Rose which is a co-production between NAKEDSWORD and BELAMI. You will see some behind the scenes pictures here.
Today I have more behind the scenes pictures for you. Two BelAmi gay porn stars Serge Cavalli and Adam Archuleta working with American porn star Ryan Rose and Alam Wernik. You can also see Rick Lautner and former gay porn star Johan Paulik working behind the scenes too.
Be sure to check out these hot sex scenes from BelAmi: Ariel Vanean fucks Jordan Faris, Dylan Maguire bottoms for Wes Latham, and a solo video of hottie Daniel Mathis.
[UPDATE] Added a picture of Alam Wernik with 3 BelAmi gay porn stars Jon Kael, Andrei Karenin & Joaquin Arrenas.