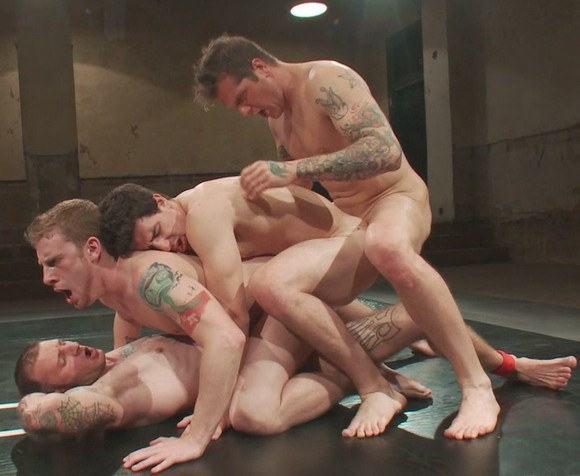 Woah! It turns out, November is the good month for everyone who wants to see your porn fantasies come to life 🙂 My blog Queer Me Now is having MEN.COM Script Writing Contest #2 at the moment. And KINK.COM just launched its own Kink Script Contest, in case you have idea for an extreme porn, BDSM script.
Have you ever wanted to see your fantasies come to life in a Kink.com shoot? Do you have an amazing idea for a BDSM script sitting in your head just waiting to be put on paper? Well, now is your chance to have this all happen! Kink is launching a script contest to find the best, most original story from our fans and produce that story into a Featured Kink Shoot! So here is your chance to see your bondage fantasy directed and produces here at Kink.
You can learn more about Kink Script Contest here. And check out the latest videos from Naked Kombat, Bound In Public and Bound Gods below.
It's great to see hottie Tyler Alexander bottoms again. But I have no idea what's the name of the sexual position above. Tyler is getting fucked by Parker London while he and Rick Sinz is double fuck Sebastian Keys.